50th Street inside Watania Gas Station, Zahraa el Maadi

Food trucks have always been a big deal outside of Egypt, but in recent years, they've gained some popularity around the streets of Cairo too. We actually first knew food trucks as food carts, with tons of carts selling things like foul, sweet potato, or figs. But we're not really used to a food cart focusing on Asian cuisine, but this is exactly how L Sushi was born.
Sushi itself has grown to be a popular food in Egypt, and while it's either a love or hate sort of food, it still found its way to a lot of restaurants, with many chains focusing solely on this seafood delicacy. The idea started as a food cart, with the owner advertising himself on Facebook as an affordable source of delicious seafood. Thanks to hard work and skill, he has gained traction, and got himself a place at Al-Wataneya Gas Station in 50th Street, Zahraa Maadi.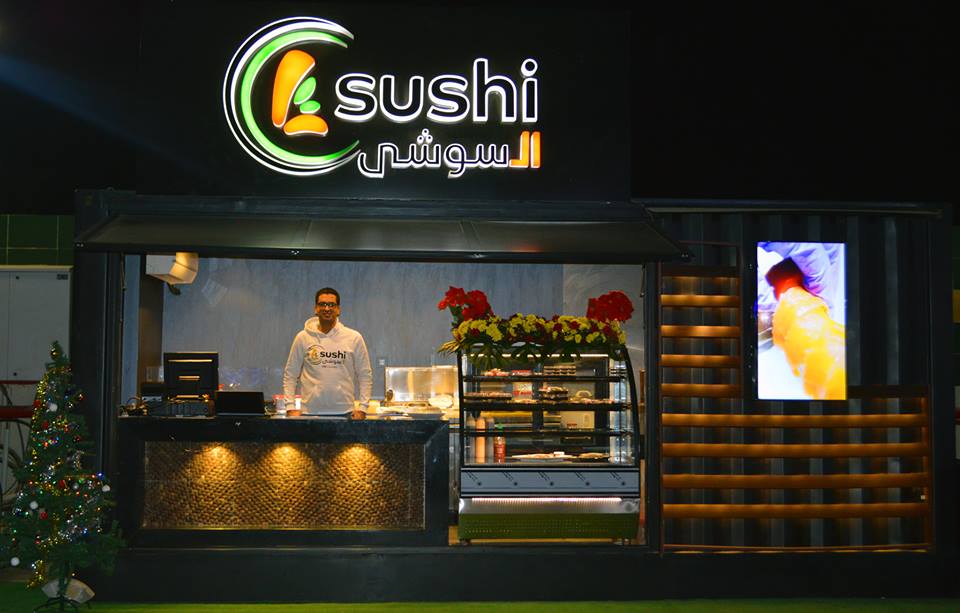 Anyway, let's get to the food, shall we? Their menu has all the usual sushi meals/dishes you'd expect, they also have other Asian dishes like noodles with chicken or beef. We paid two visits to L Sushi, and we were utterly delighted by our first visit, but felt that the ingredients weren't as fresh during our second time at the sushi shack.
Our choice for sushi was the Lemon Roll (46 EGP), and the Spicy Tuna Roll (45 EGP), each coming in four pieces. As for the other dishes, we opted for the Noodles with Vegetables (24 EGP), and the Noodles with Sweet & Sour Chicken (45 EGP). As you can see, the prices are quite reasonable.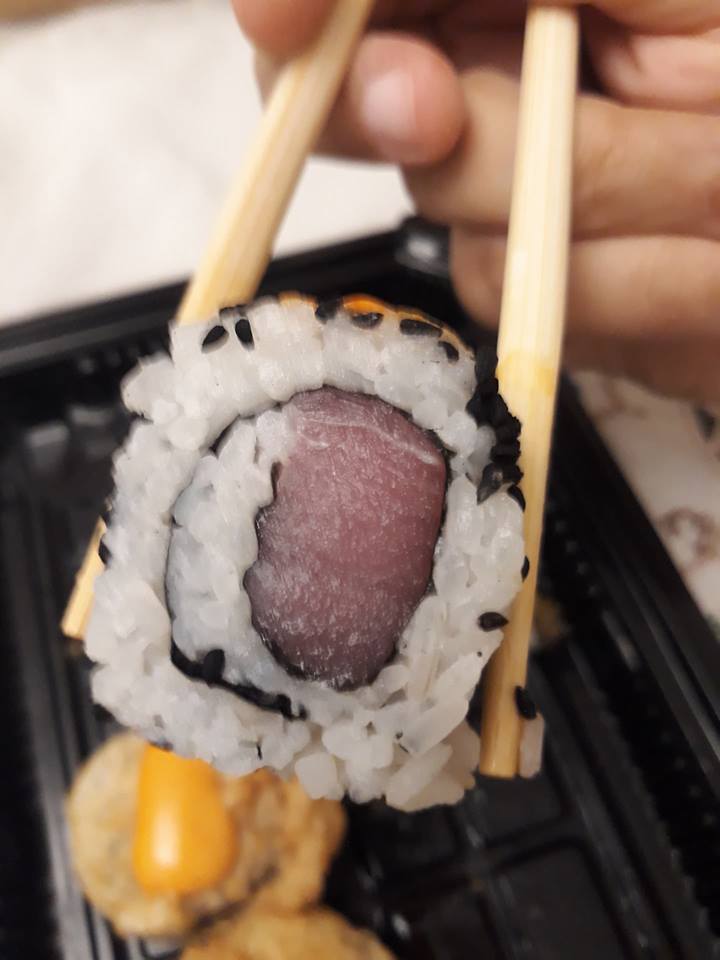 We loved the Lemon Roll, it was absolutely delicious; hot, fresh, and went especially well with the teriyaki sauce. On the other hand, the Spicy Tuna Roll wasn't as good, and was a bit stale in taste, but let's be real, this is a food truck at the end of the day, and it's quite affordable.
The noodles felt too full of soya sauce for our taste, which took away from the flavour of other ingredients; we tried adding a bit of teriyaki sauce to balance things out.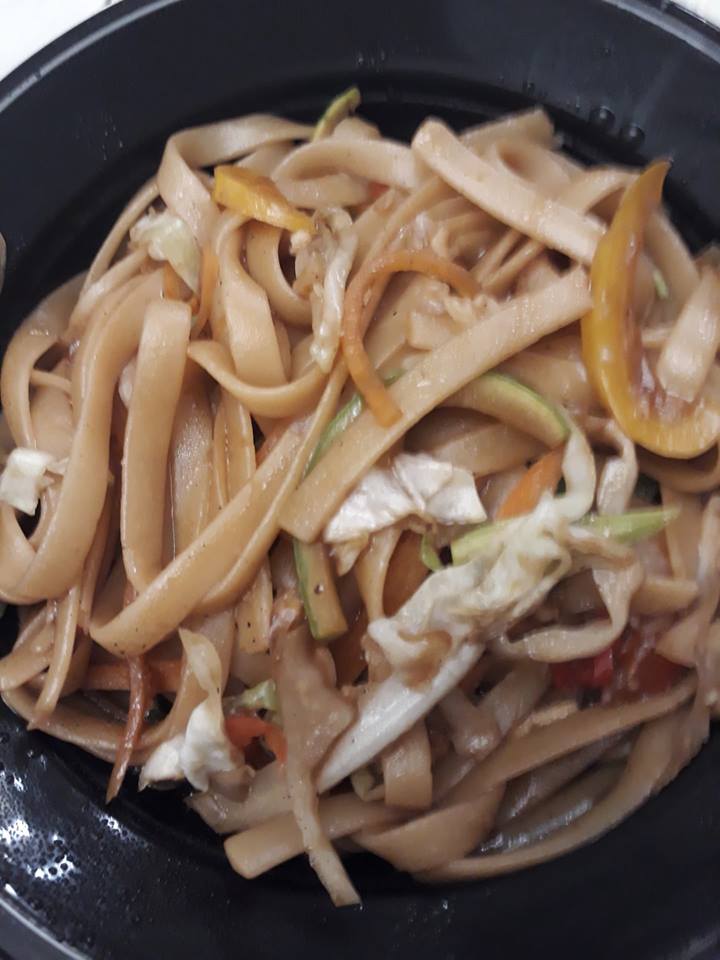 However, the Sweet & Sour Chicken was excellent, the chicken was perfectly cooked and worked delightfully well with the sweet & sour sauce, which made the whole experience a delight.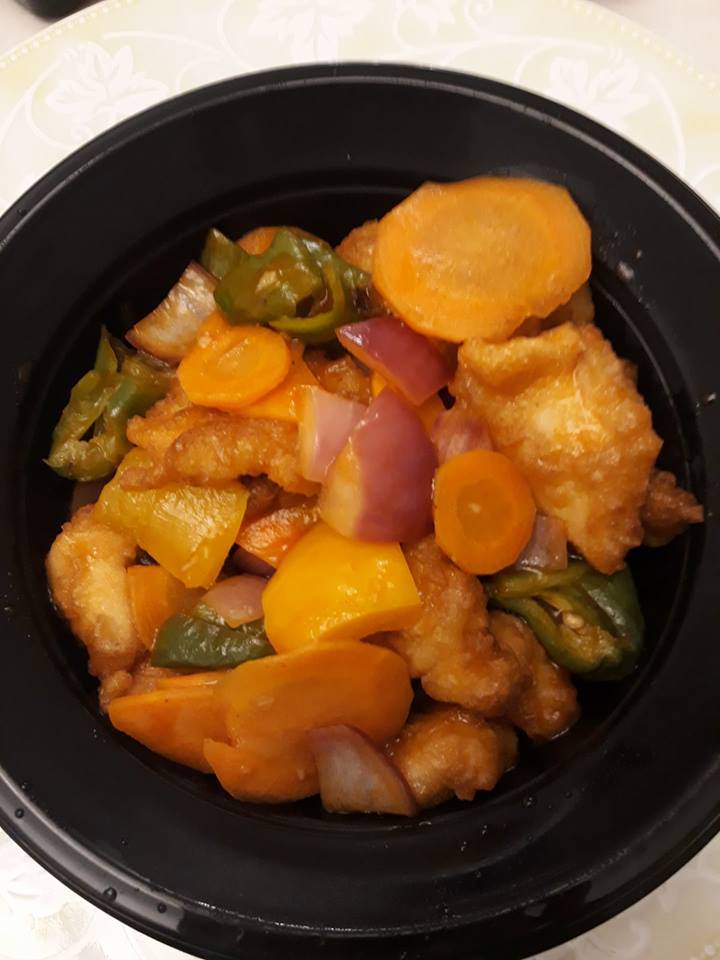 We hope they fix up these minor issues, and perhaps our next visit will be even better. The food truck is already getting crowded, and with the addition of a delivery service, they will have a lot on their plate. Let's hope they can put great food on ours.
Translated from Cairo 360 Arabic by Sherif Khairy.