La Casetta: Rustic Italian Restaurant in Nasr City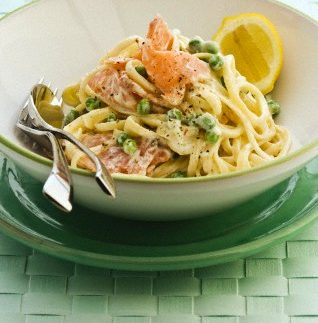 Regardless of all the
trials and tribulations that come with living in Cairo, we should at least be
grateful for the surplus of restaurants that celebrate all sorts of cuisines
from a variety of regions. Opting for Italian cuisine, we headed to Nasr City to
try out its La Casetta branch.
The rustic interior
charmed us as we entered the restaurant; dimmed lights, dark solid furniture and
old antiques exude an Italian farmhouse spirit that was very agreeable to a dining experience. Seated at
a table in the corner with old ice skates hung on the wall beside us, in front
of us was a large unit with old empty wine bottles and glasses.
We jumped into the
menu and started our order with the Santa Monica salad (27.95LE); sautéed shrimps, grated cheese, croutons, lettuce, some cucumber and tomato
slices, as well as olives. The combination was delectable and the fresh shrimps were chilled
to perfection, though they could have used with a little more marinade to bring
out the flavour.
The onion
soup (24.95LE) was appetising with the distinct flavour of rich onions and
spices, but the bread topped with cheese tended to suck up all the juice,
leaving the dish as more of a mush of bread without enough soup content.
We tried the beef
curry main course (65.95LE) which had a generous portion of beef in a brown
curry sauce; a tasty dish that could have used with a hint of extra curry. The curry was served with smooth, creamy puréed potatoes on the side.
The spaghetti with
smoked salmon (44.95LE) had perfectly cooked pasta drenched in a creamy white sauce
and thick slices of heavenly smoked salmon and capers sprinkled on top. Smoked
salmon lovers would easily agree that this is some of the best smoked salmon to
be served in a restaurant. Seeing as the portion was huge so we had to wrap up the rest to
take home.
The seafood rice plate
(62.95LE) was made of a large portion of spiced brown rice with shrimps and
calamari. The fresh seafood and pleasing consistency of the rice with its
components made it a special dish that comes highly recommended.
Too full to try
dessert, we were satisfied to end our enjoyable meal with their complimentary blue
mint candy drops that are exclusive to the restaurant.