La Scala: El Gouna's Popular Italian Diner Comes to Cairo's Arkan Mall
Inside Arkan Mall, In Front Of Zayed 2000 Village, Sheikh Zayed
With its outstanding selection of food covering Greek, Mexican to Swiss and Italian cuisines, El Gouna is known to be one of the best places for food enthusiasts. As soon as we heard the news that Gouna's Italian restaurant and pizzeria, La Scala, had opened their second branch at Sheikh Zayed's Arkan Mall, we could hardly wait to try it out.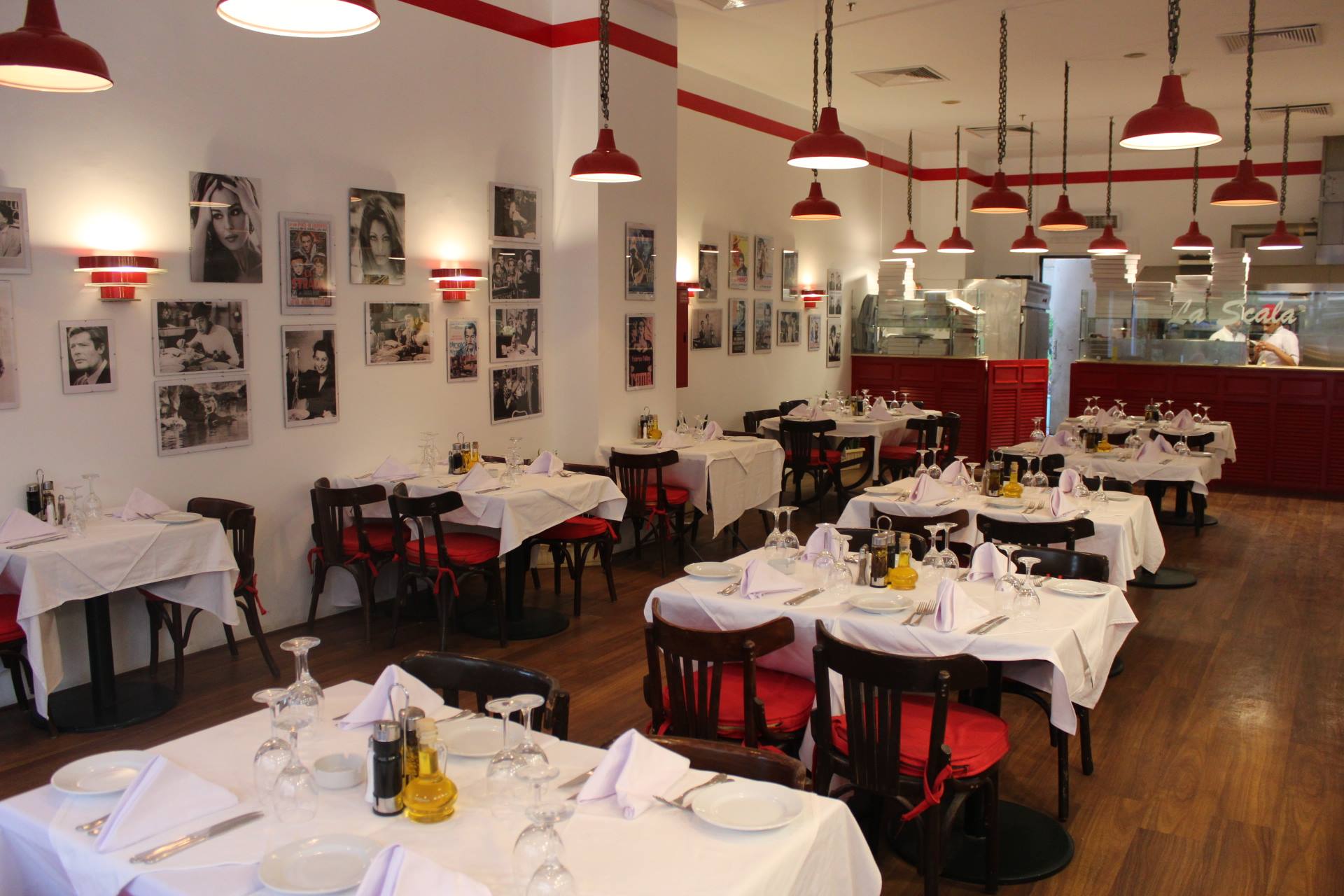 La Scala has a simple interior design with dominant black white and red colours, simple seating arrangements, two prep stations, black and white portraits and an overall calming vibe. While the indoor area was very hot and the AC didn't work, the weather at the outdoor area was fantastic – except a little ruined by an army of annoying flies.
We kicked things off with Insalata Tropicale (40LE); cubes of Gouda cheese, chicken, pineapples, peaches, oranges, bananas and cocktail sauce, the latter basically tasting like plain yogurt. The combination seemed an interesting one, but the flavours were unbalanced and it seemed like the Gouda cheese and chicken accidently fell into a fruit salad bowl.
We then decided to stick to pure Italian dishes with Spaghetti Con Vitello (195LE) and La Carbonara (89LE) which were far from disappointing. The former came in the form of five pieces of perfectly cooked veal medallions lying over a bed of perfectly cooked spaghetti with generous amount of fresh sautéed mushrooms. The exquisite mushroom sauce had an earthy flavour to it and would've been flawless had the veal not lacked seasoning.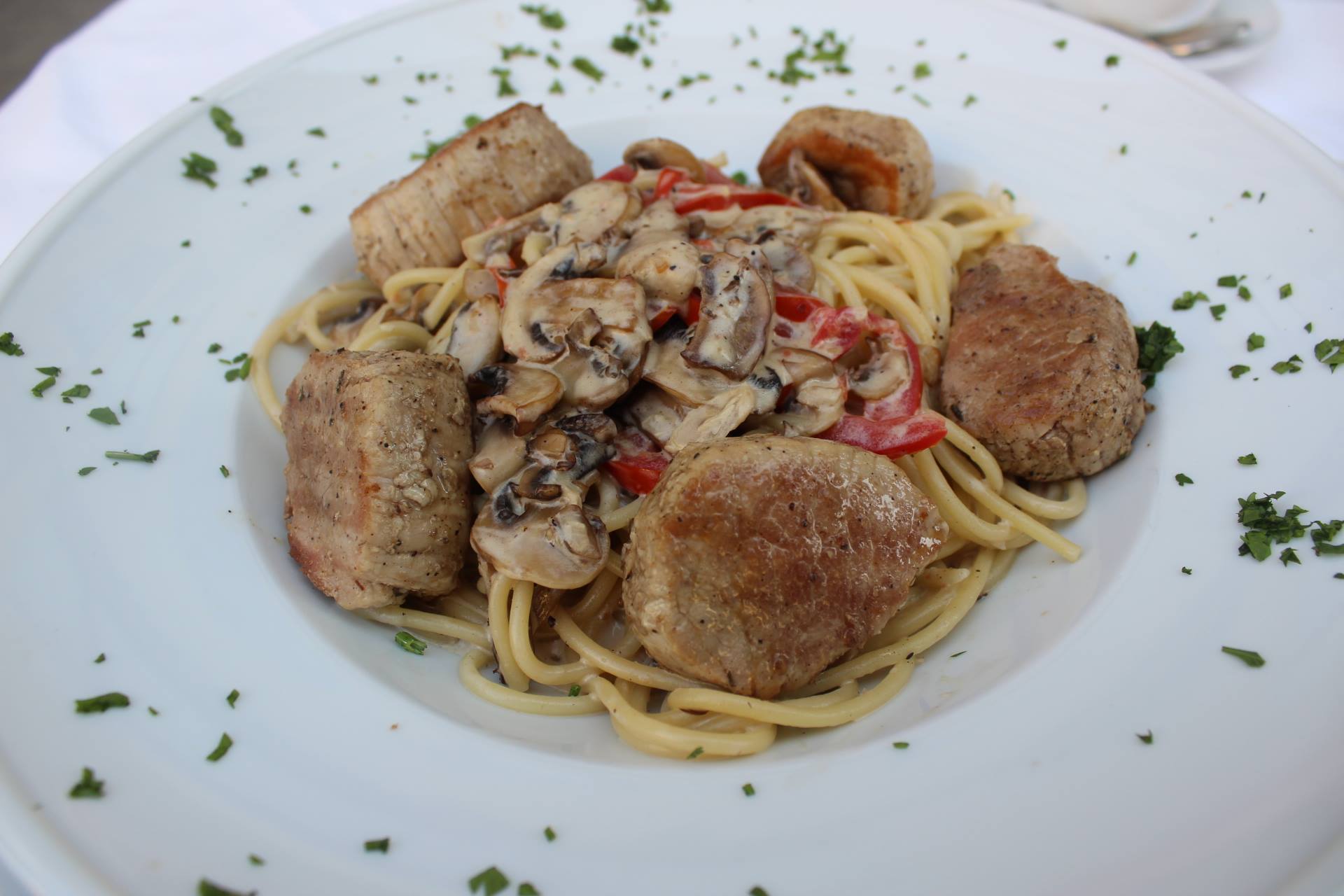 Aside from the off-putting slices of red pepper and that the otherwise well-cooked bacon was cut into huge pieces, the spaghetti of the La Carbonara was cooked to perfection and the whole dish was rich in flavours, while the consistency of the sauce was on-point.
We finished our meal with Nutella Pizza with Bananas (27LE). As a soft and thin pizza crust smothered with Nutella and slices of bananas, this dessert was just moreproof that chocolate and bananas are one of the most underrated kitchen couples.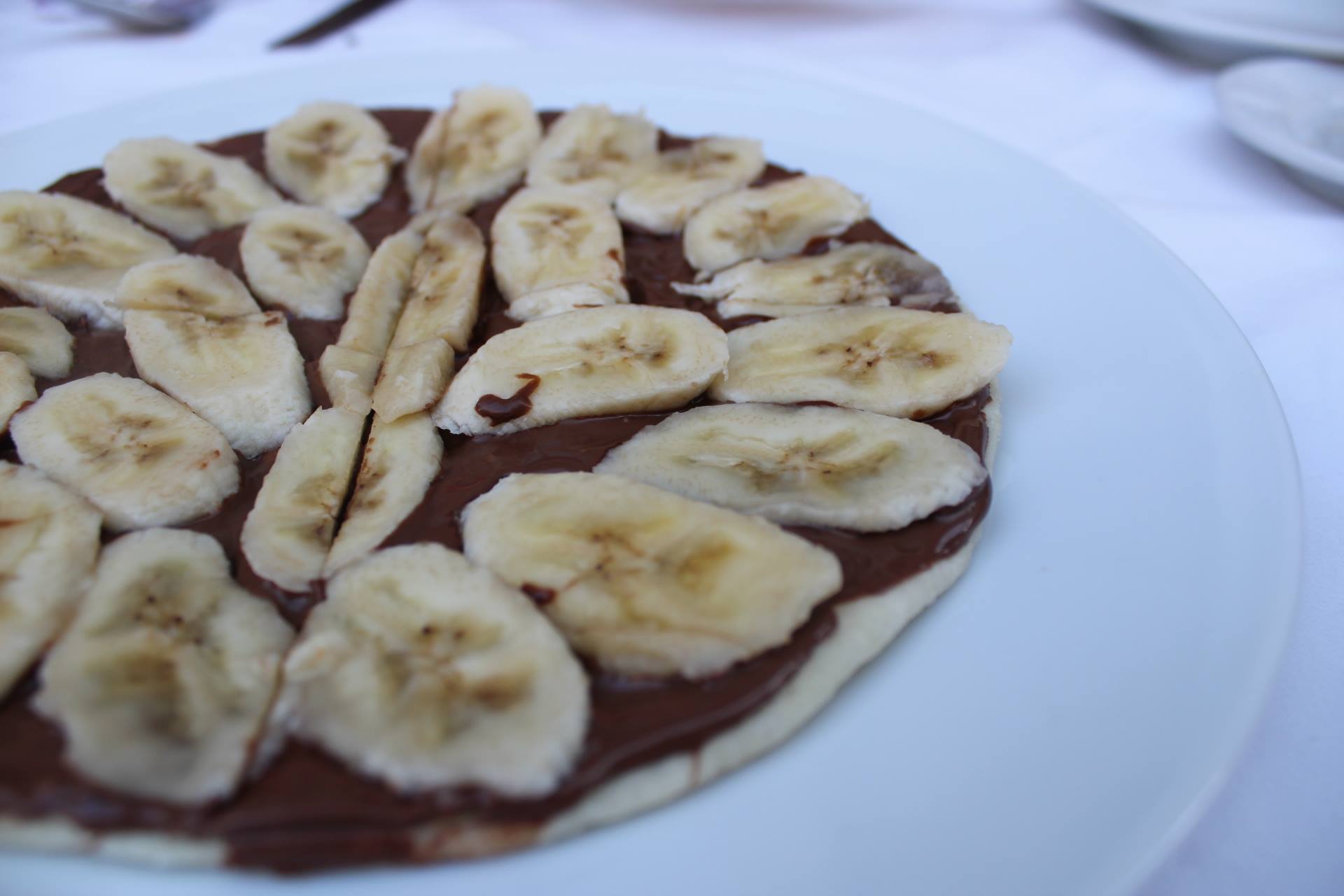 Overall, we had a fantastic time at La Scala, from the delicious food to the friendly staff. The restaurant delivers a promising start in Cairo. Let's just hope they keep it up – the hardest challenge of all.