La Sombra: Street-Style Tex-Mex Cuisine in Cairo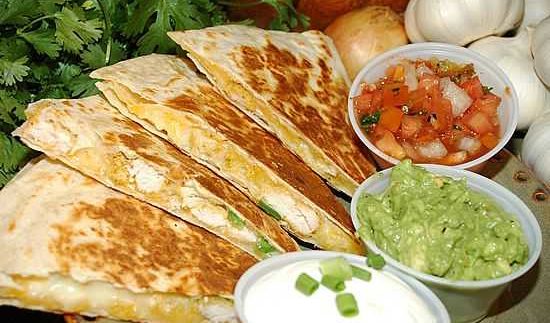 Few food cravings cannot be satisfied in Cairo. The epicentre for some of the city's
best ethnic restaurants is Maadi, which has recently added Mexican to its long
list of international cuisines on offer. Occupying a simple shop front on Road
233 in Maadi, La Sombra Restaurant serves up Mexican food in the honest
tradition of home cooking; warm and delicious without pomp or circumstance.
The restaurant's head chef Rene comes directly from Texas , with a strong family heritage of
Mexican home cooking. Listen to him hold forth on the subject of Mexican food,
and he will astound you with his intimate knowledge of the ingredients
necessary to create something special. After almost two years of researching
the ingredients available locally, he created an extremely concise menu– only fourteen items. You will find the most popular
Tex-Mex dishes on the menu: enchiladas, burritos, tacos, nachos and quesadillas,
available with your choice of chicken or meat. All the options are within the
narrow price range of 40LE to 45LE, and the portions are large enough to fill
you to the brim– leaving no room in your stomach, or on the menu, for dessert.
Accompanying all the options is the freshly made house salsa and a veritable explosion of fresh Tex-Mex flavours
in your mouth.
Not everyone will be a fan of the restaurant's physical space, though.
The tiny dining room holds only four tables surrounded by dull brown walls,
which are adorned with sombreros and Mexican rugs. There really is no
atmosphere to speak of, since the ambient sounds are provided for by a solitary
flat-screen TV three meters above the tables showing random films on satellite
TV. Admittedly, most of the orders are for take-out. As a necessity, the dining
room is strictly non-smoking.
The menu is constantly under review, and we can look forward to more tantalisingly
authentic Mexican creations as Rene works his magic. With food this honest,
it's a shame that the actual restaurant does not match its quality. The best
thing that you can do is to call in your order and pick it up to enjoy
elsewhere. The worst is to not try the food at all.