La Trattoria: Classic Italian Restaurant in Zamalek
13 Mohammed Maraashly, Mohammed Mazhar, Zamalek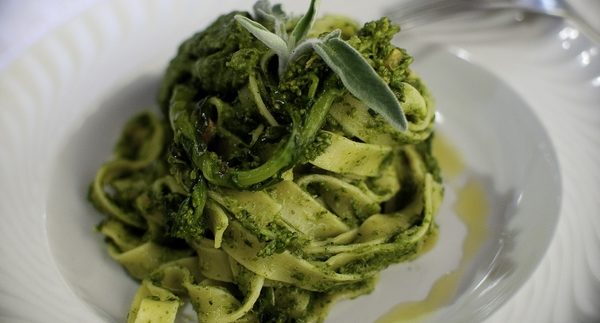 In a city like Cairo,
where every little thing is at your doorstep, Italian food is not a lacking
commodity. The amount of pizzerias in Cairo alone is a daunting thought. La
Trattoria on Marashly St in Zamalek does a fine job, and holds its own in
claiming to offer the best Italian in Cairo.
After being seated our
table was set and breadsticks as well as warm sliced bread was served. The only
things left wanting were perhaps less stale bread sticks and something to top
the warm bread with.
La Trattoria's menu
begins with a selection of about two or three soups and salads each,
respectively. The caprese salad (35LE) is served with balsamic vinaigrette, and
in a strange turn of fate the lettuce – not usually seen on a caprese salad –
comes on a bed of thinly sliced tomatoes and mozzarella. Finely chopped, sprinkled
basil completes the small plate. The mozzarella was soft and at room
temperature, making it a delightful one-up to those who keep their mozzarella too
cold. The lettuce and vinaigrette, a nice touch and a good way to make the
plate look fuller, were unnecessary.
Main courses begin
with prices around 30LE-40LE, for say spaghetti aglio e olio, and then jump the
bracket into the 70LE-120LE range for pastas with meat and seafood, as well as pork
and fish dishes. The menu is short and sweet, with enough options to allow
something for everyone, and not so many that it becomes overwhelming. A nice
pasta was what we were looking for, and so we ordered the fettuccine with pesto
(43LE) and the spinach and ricotta ravioli with 'herb sauce' (50LE). The pasta
at La Trattoria is made fresh. Some chefs argue that fresh pasta is more
appetizing while others believe that dry pasta holds the flavour of sauces
better. The slightly thick fettuccine held together well enough, still allowing
the pesto to make the dish, which we found very flavourful, as well as too
oily.
The ravioli, a dish
that many will inevitably get wrong when attempting to make, was also good.
Ravioli needs not to have too thick a pasta shell, yet still not be too thin,
while also having enough filling to make it taste like you are actually getting
some in every bite. Our only concerns were that the amount of ravioli could
have been more, and the herbs in the 'herb sauce' were indistinguishable, leaving a flavourless
sauce instead.
La Trattoria, with its
up-scale yet casual feel, has a relaxing atmosphere, with large photos and
drawings of pastas and Campari donning the walls, something we like to see in
our restaurants. Once the dining room is full there is the buzz of conversation
mixed with laughter as people eat their comfort food and drink their wine; and
this, really, is what Italian restaurants are about.