La Trattoria: Italian Tabletop
13 Mohammed Maraashly, Mohammed Mazhar, Zamalek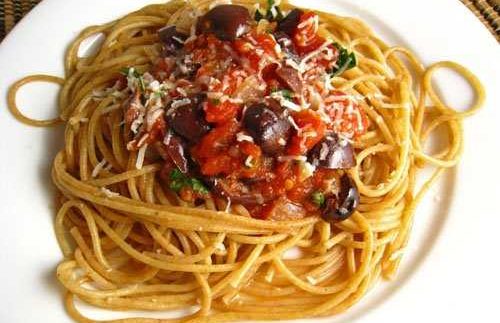 If it were to be summed up in a few short words, this
Italian restaurant in Zamalek could be described as discrete, European and
adult.
The discretion is owed to the fact that most people that
pass along this popular stretch of Marashly
Street mistake the entranceway for an extension of
the boutiques located on either side of it. The engraved 'La Trattoria' above
the doorway is strangely inconspicuous, yet we recommend that you indulge your curiosity
and ignore the wrought iron knocker mounted on the door.
Brought to you by the owners of Charwood's, the
popular steakhouse in Mohandiseen, this bistro caters to an evening crowd that
relishes a hushed atmosphere and a candlelit glow.
Inside, white linen table clothes welcome diners.
Decoration is minimal, and often so is the wait staff– there are rarely more
than one or two waiters commandeering the dining floor. La Trattoria indulges
none of the props commonly found in eateries advertising all things Italian– no
such mockery of red roses, checked table clothes or tinfoil garlic bread would
dare be seen inside these doors.
A carrier of wines and homemade pastas, La Trattoria
serves customers with quiet efficiency, once they remember to check up on you.
The chef also has a very European penchant for recipes of wine-based sauces and
glazes in many of the dishes.
Pasta fans will be happiest here– if you don't mind
the occasional overcooked spaghetti or fusilli. Start off the meal with
insalata pollo, a healthy grilled chicken breast atop a bed of greens. The
salad comes with balsamic vinegar and parmigiano-reggiano shavings, and is best with
fresh ground black pepper. The flavourful tomato soup and bruschetta compete
for starter favourites.
The menus are fashioned in a unique fan layout, which
you must unfold to read offerings of a rich penne alla pesto, mandatory bolognaise
and puttanesca dishes, in addition to simple olive oil and garlic options.
Salad and pasta entrées range between 40LE and 60LE, while the steak and
seafood entrées reach the range of 150LE.
La Trattoria is infused with something of a
no-nonsense tone: from the oft straight-faced waiter to the minimalist menu,
dining may be a sombre affair– but nonetheless pleasant. The pasta sauces are
not the customary overly rich, overcooked entrées, but al-dente and gracefully flavoured,
as long as you stick to the classics. A continuous supply of fresh baked bread
and addictive breadsticks can also cheer things up.
The hush that falls over
this bistro on most weekday early afternoons and evenings makes diners feel
they must be on their best adult behaviour– but don't worry, it gets lively on the weekends.