La Vela: Half-Hearted Italian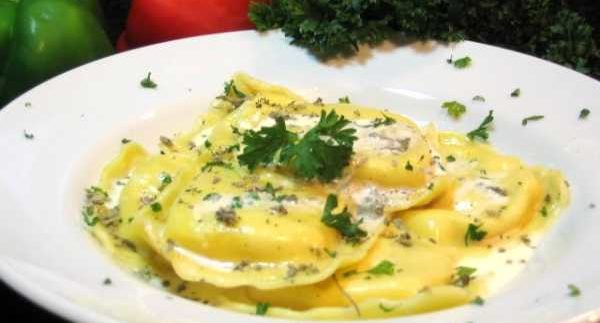 In the
confusing maze of Cairo, there are many hidden gems of restaurants that
you'll
only hear about through word of mouth. La Vela is a tiny Italian eatery
in
Maadi Nerco that has had several Italian cuisine fans singing its
praises.
This place
is indeed a hidden gem, emphasis being on the hidden: trying to find La
Vela is
a little like an expedition adventure, thanks to this reviewer's knack of getting lost in Maadi and the management's inability to give directions. After a
20-minute
argument with the waiter on the phone as to whether it was or wasn't a
side
street off of Nasr Street, we were able to track down the restaurant.
In
case
you're wondering, the restaurant is located around the corner from the
Red
Onion on the ground floor of a residential building with a small garden
entrance. La Vela's walls are decked out with Italian
memorabilia in an attempt to give off that Italian tavern charm, but in
reality,
the result is an atmosphere that feels cluttered, harried and
half-hearted.
We decided
to eat outdoors and found ourselves prey to noisy neighbours and their
barking
dogs, as well as the restaurant owner who had no problem having
loud
conversations with the waiters over our heads: at times, it felt less
like an
Italian restaurant and more like Camp Mussolini.
Our
friendly but slightly harried waiter was unable to explain the menu, and
he
forgot to take down our main course orders; but we forgave him as he was
sweet and
accommodating.
A
complimentary dish of two bruschettas was a good start to the meal and
tastier
than any other burschettas we've sampled around town. A large,
complimentary
dish of hot bread garnished with basil and olive oil appeared, and
though we're
huge bread fans, we found the white bread to be flavourless and in need
of the supreme
quality Italian balsamic vinegar that accompanied it.
For
starters, we ordered the artichokes and pumpkin cream soup; its
creamy
and spicy flavour worked well with the croutons and shredded parmesan
provided.
The soup's portion was so massive we had to split it between the two of
us. For
the main course, the ravioli with ricotta and spinach in walnut sauce
was
surprisingly fresh and cooked to al-dente perfection, while the creamy
walnut
sauce was delicate yet just buttery enough.
The vornoff
beef with cream mustard and pink pepper sauce was a disappointment; the
chef's
idea of medium-well was medium-rare, and the mustard sauce was
completely
unimaginative. The cook had probably dumped a dollop of mustard straight
out of
the jar and mixed it up with a little cream. For 75LE, the vornoff beef
should
have included a side dish of rice or potatoes.
For dessert, we shared a slice of Tiramisu, which had a subtle sweetness, but
the
cake layer should definitely have not been frozen.
Nonetheless,
the ravioli was good enough to tempt us back for another visit.