Walk of Cairo, nestled conveniently beside the iconic Beverly Hills and SODIC developments, is a dynamic strip that epitomises the city's diverse spirit. Amidst the lively atmosphere, you'll find an array of trendy restaurants, a petting zoo, and some high-end stores, all harmoniously coexisting to create a unique urban experience. Among many culinary delights is a recent addition that has slid past the attention of food enthusiasts: La Zucca. This charming Italian eatery has just opened its doors, and the delightful restaurant brings the rich flavours of Italy to the Walk of Cairo, offering a tantalising menu brimming with authentic Italian specialities.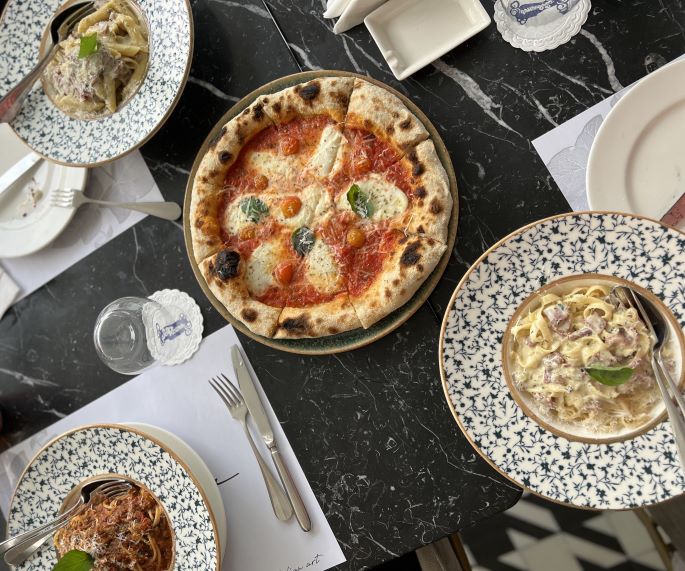 As we stepped into La Zucca, the spacious indoor venue is bathed in natural light, creating a warm and inviting atmosphere that perfectly complements the fusion of authentic and modern Italian interior design. The ambience exudes an air of sophistication, making it an ideal setting for a delightful dining experience. As we looked through the menu, we decided to start with the Bolognese Pasta (EGP 250), a dish that proved to be an exquisite delight. The rich flavours of the beef, infused with fresh thyme and roasted tomatoes, created a savoury masterpiece that was as satisfying as it was flavourful. Next up was the Carbonara (EGP 290), featuring beef pancetta and pecorino cheese. While the dish was undeniably tasty, it deviated slightly from the traditional carbonara, incorporating cream instead of the classic egg base. Despite this variation, the flavours were harmonious, leaving a pleasant taste lingering on the palate.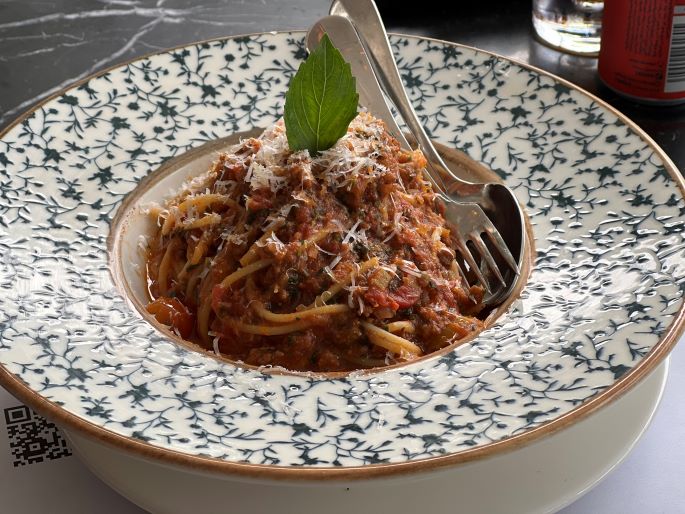 To complement our meal, we opted to share a Margherita pizza (EGP 210). This classic Italian creation was a culinary triumph. The pizza's crust was delightfully fluffy, and the sauce, adorned with basil, oregano, and garlic oil, struck the perfect balance of tangy and aromatic notes. We were tempted to try a dessert, but we found ourselves quite full by the time we had finished our pizza.
Our culinary journey at La Zucca was a delightful blend of traditional Italian flavours and modern culinary innovation. The combination of a welcoming ambience and a menu featuring both classic and inventive dishes makes this restaurant a must-visit destination for any Italian food lover.