L'Asiatique: Zamalek's Little Asia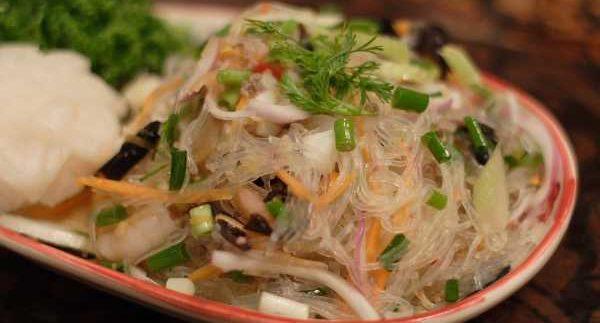 Rated the third best restaurant in Africa only a handful of years ago, L'Asiatique is among the best places in town to go for sushi and other Asian-inspired cuisine. So look sharp, put on a nice shirt or some hot heels, and enjoy some a-la-mode fine dining.

A level below the main entrance at the popular Le Pacha boat, L'Asiatique feels secluded and discrete despite being one of the many restaurants inside the large vessel. The restaurant is dimly lit, adding to the air of sophistication and class it so strives for. The interior is complete with Japanese art deco themes that run throughout with white, red and black featuring prominently in the décor's colour palette.

The waiters, all dressed up in their neat uniforms, will attend to your every need and demand. They follow requests to a 'T' and leave you to enjoy your dinner without incessantly dropping by the table to check on your meal. The sunken tables encourage the notion of sharing the food, so don't be shy to pass along your dish and make sure you try a little bit of everything.

What's great about L'Asiatique is that you fill up on fresh and flavourful items without leaving the table feeling absolutely stuffed and wishing you'd worn looser clothes. The menu includes your standard Japanese and Asian foods such as spring rolls, sushi, sashimi and Thai curries. Stick to the Asian flavours and cuisine and you won't go wrong. The steamed dumplings are the best in town so don't give them a miss, while the chicken satay is another great starter. If you're in the mood for something spicy the Thai Red Curry is the dish for you and well worth a try, the Chicken Lemongrass comes delicately infused with the popular Asian ingredient and if either dish is accompanied by an order of vegetable glass noodles you'll be one happy camper. The dessert menu doesn't quite scream Asia but ending your meal on a sweet note is a must. You won't go wrong in ordering the Meringue with Chestnut Sauce or the Crème Brulee.

Reservations are a must at L'Asiatique the place is packed especially on weekends – so don't expect to get a table by just showing up as it caters to both large groups and couples out for a romantic evening on the town.

The restaurant comes at a price, however; feasting on a couple of appetisers and main entrée each with perhaps a drink or two topped by one dessert will run a bill of 500LE minimum. And really, that means minimum.