Le Deauville: Quality French Cuisine and Ambience in El Gouna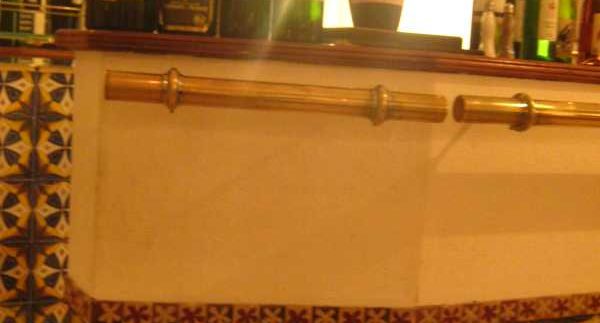 Eating out in
El Gouna can be a pleasant experience; especially on the Abu Tig Marina, where
restaurants line their tables along the promenade by the marina, offering a
cool breeze and a front view of the port.
Le Deauville
is a well-established French restaurant that promises an
authentic French atmosphere and cuisine. The outdoor terrace is protected by
the restaurant's signature dark blue window shades, as blue square pots carrying overflowing flowers box off the seating area from passersby. Inside, the
white-washed walls are sporadically decorated with vintage French pop art, photos of celebrity patrons and a blackboard displaying Le Deauville's
wine list.
Le Deauville
is managed by a French husband-and-wife team, who are clearly and undeniably
French, whether it's in the husband/chef's greying moustache whiskers and
nonchalant shrug or the wife/manager's beady eyes that fixate on you
unwaveringly when you plead and beg for a table in your best French. Somewhat
reminiscent of a French headmistress, she will politely refuse your request for
a table unless you don't mind sitting indoors.
The menu is
quite short and limited to five options per course, but each option is culinary
perfection. Our appetiser of coquille (79LE) was a tiny serving of three
poached scallops served with thin slices of pumpkin and carrots in a creamy
Normandy bouillon. Though the scallops could have been grilled more on one
side, the delicious sauce had us lapping up the last drop with the hot bread
rolls brought to our table.
For a main
course, try the salmon fillet with tarragon butter and shredded vegetables
(99LE). Combined with a deliciously light white sauce, the salmon is perfectly
cooked without losing its pinkness and fresh flavour, while the shredded
vegetables blend well with the fish's sweet spices. For a sweet-sour
experience, try the Canard Orange (129LE), a very generous chunk of a duck's
leg with carrots, fried dauphine potatoes and a thick orange jus that doesn't
overpower the tender meat with too much sweetness.
The filet
boeuf (119LE) came in two portions of medium-rare beef fillets cooked in a
delectable grenobloise sauce that still has our taste palates crying days
later. With a side of green salad and dauphine potatoes, this dish could easily
be eaten again for breakfast, lunch and dinner the next day; that's how good it
was. The sauce's buttery and red wine-like texture complemented the tenderly
grilled and juicy meat perfectly, forcing this reviewer to pause and relish the
process of chewing the meat, while the rest of the dinner party looked on
bemusedly.
To top off
the meal, we opted for the boring crème brûlée (49LE), which was a pleasant
though very predictable creamy pudding with a thin layer of caramelised sugar
on top. However, Le Deauville could do no wrong after its delicious cuisine,
and we would highly recommend this restaurant for an elegant though somewhat
pricy dinner: a meal for two excluding wine could easily reach over 400LE with
taxes and service.