Lebanese Nights: No-Frills Restaurant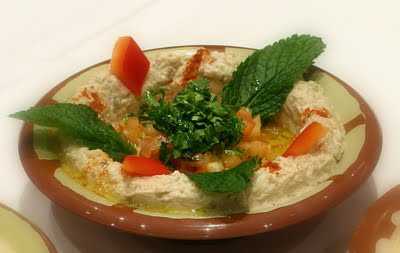 While many of the cafés in
the Cairo
neighbourhood of Maadi are upscale, there are also several budget options to be
found. One such café on Road 206 is Lebanese
Nights.
The café doesn't look like
much from the outside; but in fact, it is a large space with several seating
areas. Patrons can opt to sit in one of the rooms inside (including an air-conditioned
area) or outside under a tented roof. The café would have more of a charming and comfortable atmosphere if it
weren't for the overuse of coloured string lights under the tent. But if you can get beyond the lighting issue–
and the sometimes slow service– Lebanese Nights is a nice place to work on your
backgammon game or watch a match on the large projection screen in.
Drinks are done right at
Lebanese Nights. Seasonal juices are well-priced and fresh. Watermelon juice (10.95LE) is ice-cold and
pulpy, and lemon with mint (9.95LE) is made with plenty of fresh mint and a
sprig placed on top of the glass for good measure. The American coffee
(10.95LE) is a strong, rich blend. A variety of teas is available for 7.50LE.
The food at Lebanese Nights
is decent. For their prices, this café has some good options, but don't expect
a culinary masterpiece. Mezzas such as
cheese sambousak and baba ghanough (both 12LE) are tasty. Served with warm,
puffy shami bread, the aubergine spread is dusted with paprika and drizzled
with olive oil. It's creamy and
delicately flavoured. The sambousak is
golden brown and crisp with a hot, lightly herbed filling.
Halloumi man'oucheh (about 15LE) is piled
high with shredded cheese and quite tasty; but the grilled chicken, peppers and
onions of the fajita sandwich (18LE) get lost in too much mayonnaise and dull
bread. Chicken shish tawouk (45LE) is tender and well-marinated but we were
wishing for more of the crisp French fries– especially considering the portion
of yummy tomeya that came with our order.
Shisha at Lebanese Nights
costs 12LE including the lay, and comes in flavours like peach, orange, cherry
and cantaloupe. The shisha is nice,
though a little light and the staff are rather neglectful of dying coals.
Lebanese Nights may not be a
Maadi hotspot, but if you are looking for a night out that won't set you back
too much; give this café a visit.