Les Amis: Warm & Welcoming Dining Spot in Heliopolis
15 Shams El Din El Zahabi St., Off El Marghany St.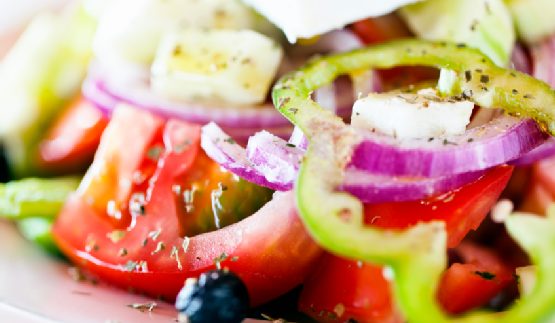 Just as its name would imply, Les Amis is a great hangout to enjoy with your 'amis', or friends. Located in the heart of Heliopolis this is its second branch with the original one located in the
Sheraton Heliopolis area.
The name gives a sense of comfort and we wouldn't be exaggerating when we say that you can spend most of your day there. It's comfortable, cosy and relaxing; it has a friendly atmosphere thanks to the waiters who are extremely polite, quick and professional.
The place is quite modern with dark wood furniture and walls clad in either contemporary wallpaper or light beige stones. There are few large plasma TV screens hung on the walls as well as some paintings that an art appreciator would commend.
However, what really got us interested were the big sliding windows which when opened give the feeling of being on a rooftop, complete with a soothing light breeze. Although it's on the ground floor, a couple of steps up to the indoor area conveniently help with the exposure to the street. Even the outdoor area is surrounded by a fence and some tall plants to ensure your privacy.
Les Amis usually plays relaxed music which is appropriate if you want to study or work on your laptop with no distractions. If indeed that's what you're looking for then it is advised to go in the daytime since it is usually quite crowded in the evening; on most days it is difficult to find place if you're a large group. The outdoor garden is ideal for the evenings.
They have an extensive food menu and a special breakfast menu. We started our meal with mushroom soup (16.99LE) that was delicious and creamy; the vegetable spring rolls (22.90LE), which were crunchy and hot; and the fried mozzarella (25.99LE) that came with a spicy dip and was very good but could use more heat.
The chicken Caesar salad (33.90LE) came with a tasty dressing but it was literally soaked in it; the Greek salad (23.90LE) was just like any homemade salad and not worth the price. Although we love blue cheese the blue cheese salad (36.90LE) was so bad that no one could finish it; the cheese used was way too bitter.
The chicken alfredo pasta (40.90LE) was served with grilled chicken and mushrooms, and it was satisfactory. The Fiji pizza (30.90LE) was thin crusted and perfectly baked with pepper, mushroom, corn, and olive toppings. They also serve meat dishes where the fillet and seafood dishes ranged from 60LE to 70LE and chicken dishes from 50LE to 60LE.
Coffee lovers can indulge in the variety of choices of the frappuccinos that come in different flavours (15LE to 20LE); the coffee beans are of quality and would get you well energized, especially if you're coming to study or work in the morning.
There's something about this place that combines different moods; every time you visit it's a new and enjoyable experience, making it likely to become one of your regular spots.