Lido: Sentimental Burgers in Zamalek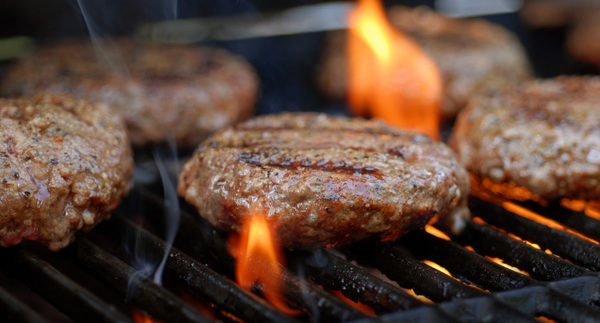 A big part of growing up in Cairo involved going to sporting clubs as a child. Depending on the area you lived in, or whichever your friends did, young Cairenes would spend much of the weekends and after school free-time hanging out at the 'club' – or more precisely 'el nady'.
The Gezira club in Zamalek is one of the main clubs around Cairo that keeps a very loyal following. In recent years, membership has been made more difficult and quite expensive for anyone wishing to join afresh. Back in the day, a visitor's ticket would cost 10LE; nowadays, for an Egyptian it's 50LE and we're pretty sure foreigners get an even steeper rate.
So what are non-members supposed to do with all the talk of the club's burgers being one of a kind? How are they supposed to satisfy their rumbling stomachs, and curiosity, when the cost of the ticket is five times that of the burger? Well now all they have to do is head to Shagaret El Dor in Zamalek for the authentic flavour of Nady El Gezira.
Essentially a booth, with an eat-while-you-stand counter to one side, Lido is literally a piece taken out of the club. Snagging a group of workers from the club itself, the owners have left no room for inconsistency.
Ordering at the front, with the chefs preparing in the open space behind, the menu is simple and basic – as it should be. Lido offers hamburgers, hot dogs, fries, ice-cream and slushies. A burger on its own is 10LE while a hot dog is 8.50LE and fries are 5.50LE. For a combo, which includes two sandwiches, fries, pickles and a drink, you will spend about 25LE.
Now, the signature way to eat the club burger is to top it with tehina – this is in fact what makes it special. They are also quite small, so ordering two is pretty standard. After making the order (a combo with a burger and a hotdog) and stepping to the side with one of the magazines they have available, we took our time between browsing the pages and the men at work.
There is nothing gourmet about either the burger or the hotdog, but they don't try to be – that is not the aim. Simple and to the point, both sandwiches had a satisfactory charcoal finish similar to food at a barbeque – just as the ones from our childhood did.
A definite highlight, and something we personally never tried at the club, were their fries. Cut like crisps, the potato slices were absolute heaven. Served in a paper cone, they were hot, perfectly crisp on the outside and deliciously soft on the inside.
The cucumber pickles were also a nice surprise; firm and crunchy, with a burst of spiciness that fared well with the rest of the meal.
The tangerine slushy was cold and tasty, with a wonderful fresh tangerine flavour. They also offer them in lemon. There is also ice-cream (5LE) from an old school ice-cream machine; it was creamy and soft, without being overly sweet – which we loved.
Lido does not offer elegant or refined food. It offers food from our childhood and a whole lot of nostalgia. So if you're looking to understand your Egyptian friends better and get in on their memories of munching down on burgers in the Pergola, then now is your absolute chance.