Lobo Corner: Quiet Italian Restaurant in Mohandiseen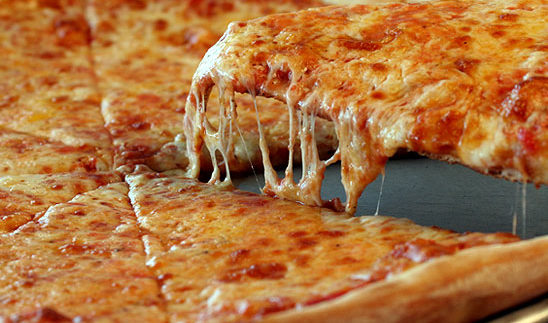 Sharing premises with Egyptian restaurant
El Omda on El Gazaer Street in Mohandiseen, the peculiarly named Lobo
Corner offers Italian cuisine. Both restaurants are afforded separate indoor
areas, but they share a small outdoor area that is clean and quiet. Lobo's
interior is pleasantly quaint and simple, trying to replicate a rustic
pizzeria.
It took a while to appear from the kitchen,
but the Quattro formaggi pizza (45LE) didn't disappoint. Although the cheeses
were meshed together into one big indiscernible mess, it was comfort food of
the highest order. The pizza as a whole was seasoned to perfection, and
although the Italian-style thin-pan base added little to the overall taste, the
thick cheese layer was dense, gooey and not the least bit greasy or oily.
We'd ordered the mushroom salad (25LE) as a
starter that we could nibble on as we waited, but it was only served to us with
our mains. It wouldn't have been a big deal, but the salad was monstrous. A
huge pile of soggy cucumber, lettuce, onions and heavens knows what else was
just made worse by bitter mushroom slices. The other ingredients, though still
wet from washing, were pleasant enough and tasted fresh and chilled, but the
mushrooms failed the dish miserably. Topping off the nightmare dish was the
fact that it was huge; bigger than any salad – or any dish for that matter –
should be.
From the eight or so beef dishes, we gave
the house fillet (65LE) a try. Served with French fries and a small leafy salad
on the side, the thick slab of beef is cooked and topped with a layer of tomato
and onions. It's a shame that the meat was so chewy, because although it was a
little overcooked for this reviewer's liking, it was full of flavour. The fried
tomato and onion blend that sat on top of the fillet quickly turned into a
leaky mush as the cutlery stoked through it and the tomatoes were just far too
acidic for the beef. The French fries were decidedly average although perfectly
acceptable, while the side salad served no purpose but decoration.
Having felt obliged to make a dent into the
mushroom salad out of good etiquette, we couldn't stomach any of the decadent chocolate
desserts, instead settling for a fruit salad (15LE). Like the salad, the
serving was rather large but distinctly better. The restaurant offers freshly
made juices, so fresh fruit is always at hand, and the mixture was brought
together with what we suspect was a dash of mango juice.

The
seemingly overwhelmed staff rushes between both restaurants, and in an order to
keep an eye on both, they hover uncomfortably outside, which is distracting if
you're trying to enjoy the outdoor area. They do their best to be attentive,
though; and are very clued up and enthusiastic about the creative but
traditional Italian menu. Based on our visit, Lobo Corner is well behind its
Italian peers if you want an elaborate meal, but the basics are up to scratch.