Located in Waterway, Loukoumades is an all-white booth containing some light touches of wood. There's both a regular seating area with chairs and round tables, and a stepped seating area.
When it comes to the menu, it's quite simple really. There's the Greek Neos Style Menu, home to the savoury choices, and the Greek Style Menu home to the desserts, with an additional section dedicated to extra toppings: from marshmallows, to fresh fruits, to varying types of biscuits, to ice cream and all kinds of sauces; Loukoumades boasts quite a range of dessert toppings.
We kicked things off with the small-sized Greek (30 LE) and the small Lebanese Louko (35 LE).
Starting with the fried dough itself, it was light and very soft with a slightly dense texture that made it a bit chewy. The Greek was supposedly filled with feta cheese and pepper, but only the cheese showed up in the filling. The cheese wasn't salty; a good match considering the lightness of the dough if you ask us.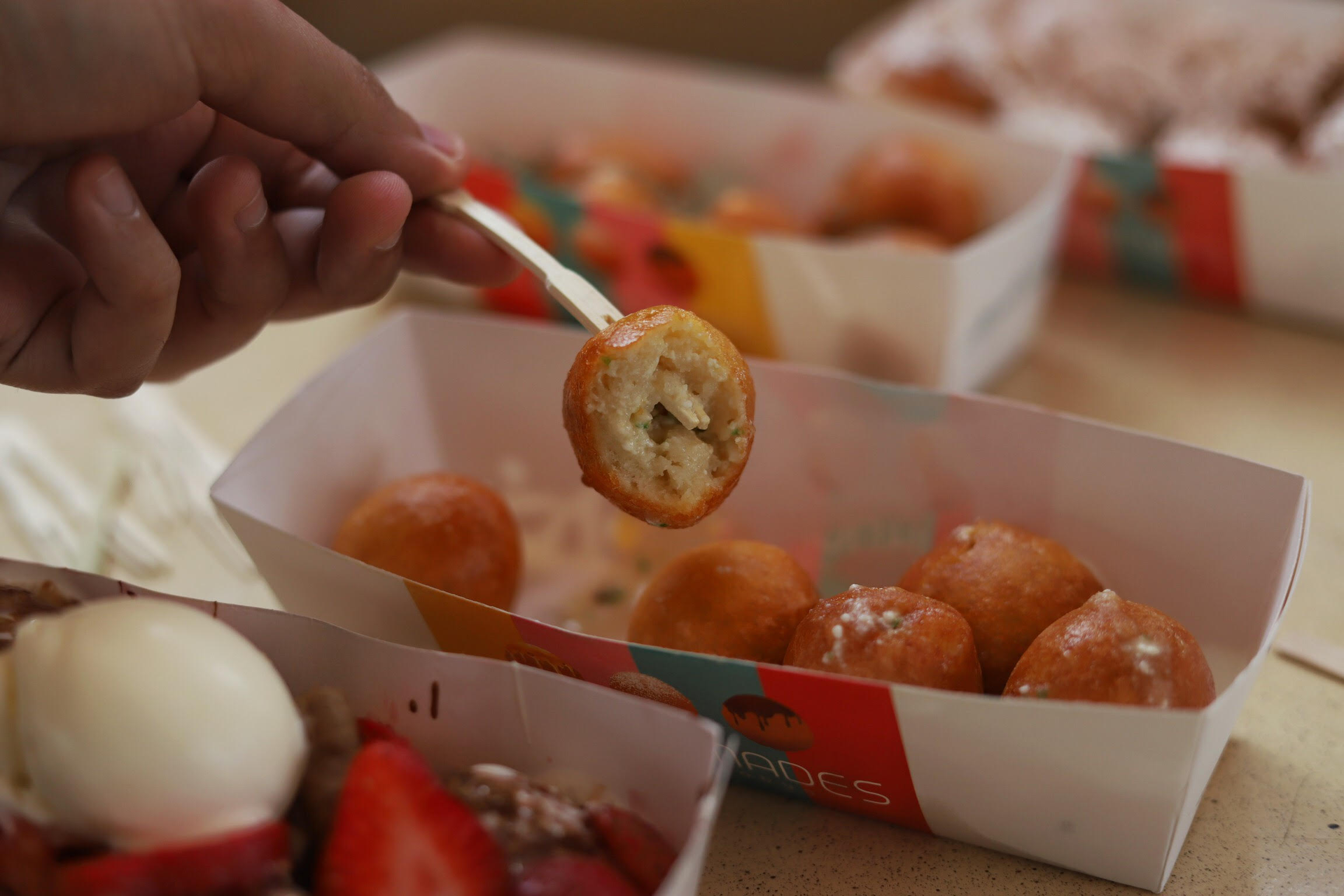 As for the Lebanese Louko, it was filled with labneh and zaatar. We weren't big fans of this combo as the fried dough was a bit weird. Not to mention that the filling was very bland with no remarkable flavours.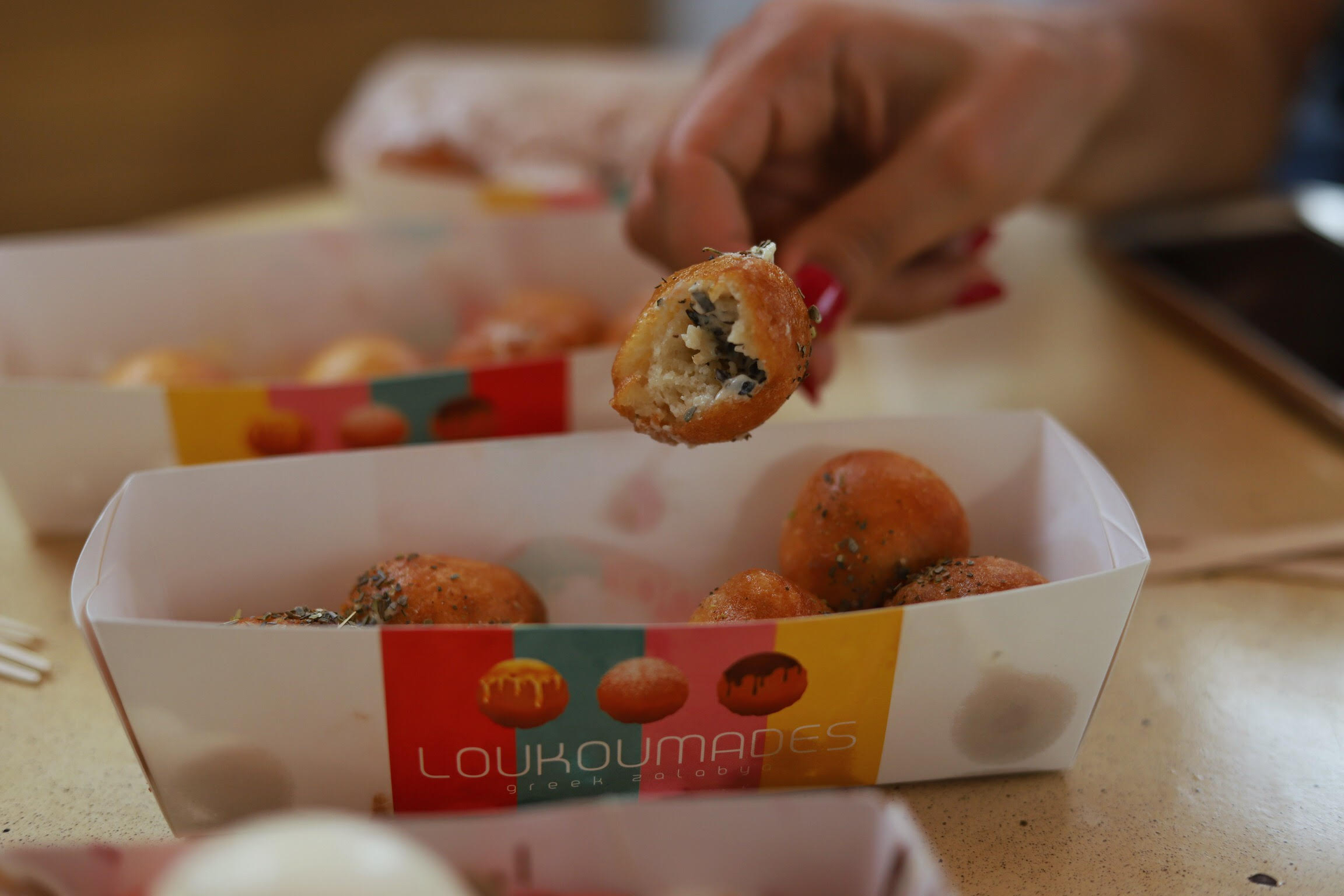 Moving to desserts, we went with the medium Bougatsa (60 LE) and the medium Louko Choco (60 LE). The Bougatsa was filled with not so sweet custard, and sprinkled with powdered sugar. It's simple, well balanced, and the hint of cinnamon was great.
We played around with the toppings on the Louko Choco; we added fresh strawberries (10 LE) and a scoop of vanilla ice cream (10 LE). This one was topped with a generous amount of Nutella, white chocolate, and chocolate wafer. The latter of the toppings added a great crunch to the dish, and our choice of strawberries and ice cream was also a hit. The fresh strawberries lightened things up and, well, everything is better with ice cream. Unlike the previous dish, the presentation of this one was cheerful and simply beautiful.
All in all, we had a good time at Loukoumades. It's a pretty cool concept whether you want it dine-in or grab some food to go. However, the prices compared to the portion sizes were a bit too much.