Ma7ali: Unique Organic Deli & Grocery Shop in Maadi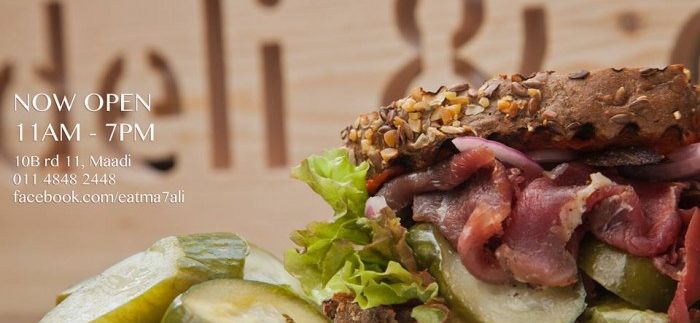 Ma7ali is the latest addition to the list of quirky places to eat in amongst the increasing number of restaurants in Maadi. Operating as a deli and a grocery store, the idea is that it's a single location to buy all the fresh and trusted organic local products you need; it's chemical and pesticide-free, wholesome and absolutely rich in flavour.
The space itself is much like a ground floor apartment that's been opened up with a very wide front door, with a cosy little garden in the back with a few tables, chairs and a forn baladi where fresh bread is baked every day.
Upon entry, the very friendly staff greet you into the well-lit space, with the grocery section on your left offering everything from dried fruits and quinoa, to chutney and kombucha.
On the right side is a modestly-sized sandwich bar and an open kitchen. You can customise the sandwiches to your liking in fresh brown or white bread slices, and the staff will happily let you try everything first.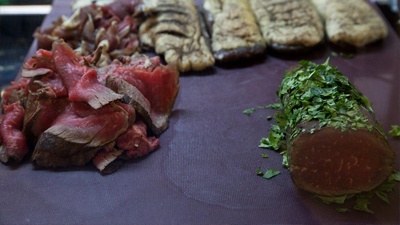 The deli section features cured beef fillet and roast beef, as well as braised duck and duck prosciutto, and braised and grilled chicken. We tried the duck, fillet and roast beef and opted for cured roast beef (40LE) and cured beef fillet (50LE) sandwiches.
The condiments section opens up a whole world of delicious flavours. Aside from the greens and veggies – which include arugula and basil – they also offer onion jam, chilli chutney, an eggplant and peanut chutney as well as a roasted vegetable paste, fresh mozzarella cheese and garlic labneh among may other options.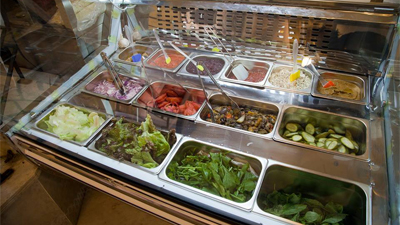 With both sandwiches ordered in white bread, the roast beef was topped with lettuce, onion jam, mozzarella, onions, and tomatoes. The cured roast beef boasted a strong and deep flavour that is unlike any you've tried in Egypt before, and went perfectly when combined with the deliciously sweet onion jam and fresh mozzarella.
The Cured Beef Fillet had a much more subtle flavour than the roast beef, but combined with the incredibly sweet and spicy chilli chutney, creamy garlic labneh, lettuce and pickles, it created an explosion of flavour.
Our only problem with Ma7ali is the size of their portions, but we do understand why. Among the list of admirable qualities they operate with is fairness to both consumer and producer, while 40LE or 50LE may seem steep for a relatively small sandwich, it evens out for the customer with sheer exceptional flavour, and for the producers as fair pay for the hard work needed to keep a regular stream of fresh, clean produce coming.