Macarona Go Go!: Italian Fast Food at Citystars
Pyramids Foot Court, Level 1, 1148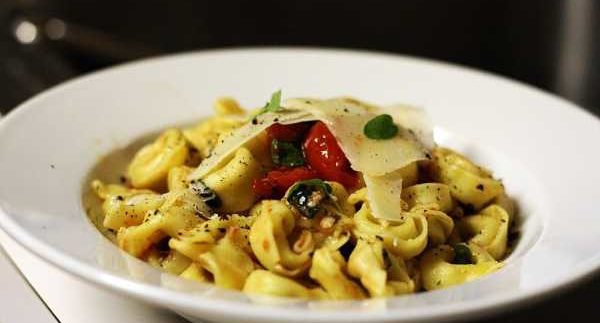 While the food courts
at Citystars often resemble a high school cafeteria surrounded by fast food
conglomerates and a greasy stench in the air; they are sometimes unavoidable
when you need a quick bite to eat that you will– more often than not– regret
eating later.
A new, slightly
healthier option has hit the food court in Phase 2, providing a change of scene
when fried chicken or sodium-heavy Chinese food doesn't sound appetising.
Macarona Go Go! is exactly what it sounds like: fast food Italian. Because it is located inside in the food court, it's a
do-it-yourself kind of place, so grab your food and find a table. Plastic
cutlery is provided.
The menu includes crêpes
(10LE to 14.75LE) and snacks such as mozzarella sticks (11.50LE) and crispy
chicken fingers (15.75LE) as well as various coffee beverages. They use Illy
coffee and you can't go wrong with the high quality brand, so as expected; our coffee picks
were tasty. The mochaccino (14.50LE) was disappointingly small but satisfying
with a decent amount of foam atop the piping hot mocha.
As this is an
Italian food establishment, the majority of the menu consists of pasta dishes customised to
your liking. Choose your pasta; choose your sauce, and voila.
Pasta choices range
from your traditional spaghetti to fusilli, and we opted for their homemade
cheese ravioli and cheese with spinach tortellini. The ravioli was tasty but
literally swimming in the rich pesto sauce. Made with basil, almonds, garlic,
and parmesan cheese; the sauce was delicious but far too heavy for the amount
of pasta provided. For the tortellini, we chose the chicken sauce consisting of
tender chicken chunks, mushrooms, cream, garlic and herbs. Heavy on the cream,
it still paired well with the tortellini.
Served in cute, little
takeaway boxes, medium-sized containers begin at 19.50LE and 23.75LE for a
large size. For a few pounds more, a combo meal includes a soda of your choice
with a piece of garlic bread. At the time of this reviewer's visit, the bread
was stale, small and topped with little flavour. For a two-person meal,
expect to pay around 60LE to 70LE.