A French kitchen can be as diverse as the French themselves. From shiny and modern to warm and cosy—an elegant yet casual ambience is always created. French cooking is considered by many to be the most prestigious and respectable cuisine in the world. With its formal techniques, emphasis on fresh ingredients and simple flavours, pride in presentation, and rich and colourful history, French cuisine has ruled the world, laying the foundations for many other styles and specialities. Hence, getting to have a little piece of France right in the heart of Sheikh Zayed is any true food enthusiast's dream. 
We headed to Maison De Paris in Arkan Plaza Mall extension to try out this newly opened restaurant and dive into the classics we've all missed. The atmosphere is subtly soothing and easy on the eye, and the details are catchy and beautifully simple. We decided to sit outdoors to enjoy the breezy weather and started browsing through the menu. As we were choosing our dishes of the day, the Escargot Provencale (350LE) in the Les Plates section caught our attention, and we instantly decided to order it as a starter to share. The pan-seared snails with shallots, peppers, garlic confit, and cafe de Paris sauce were simply delicious—if you're an adventurous foodie, this dish is definitely a must-try!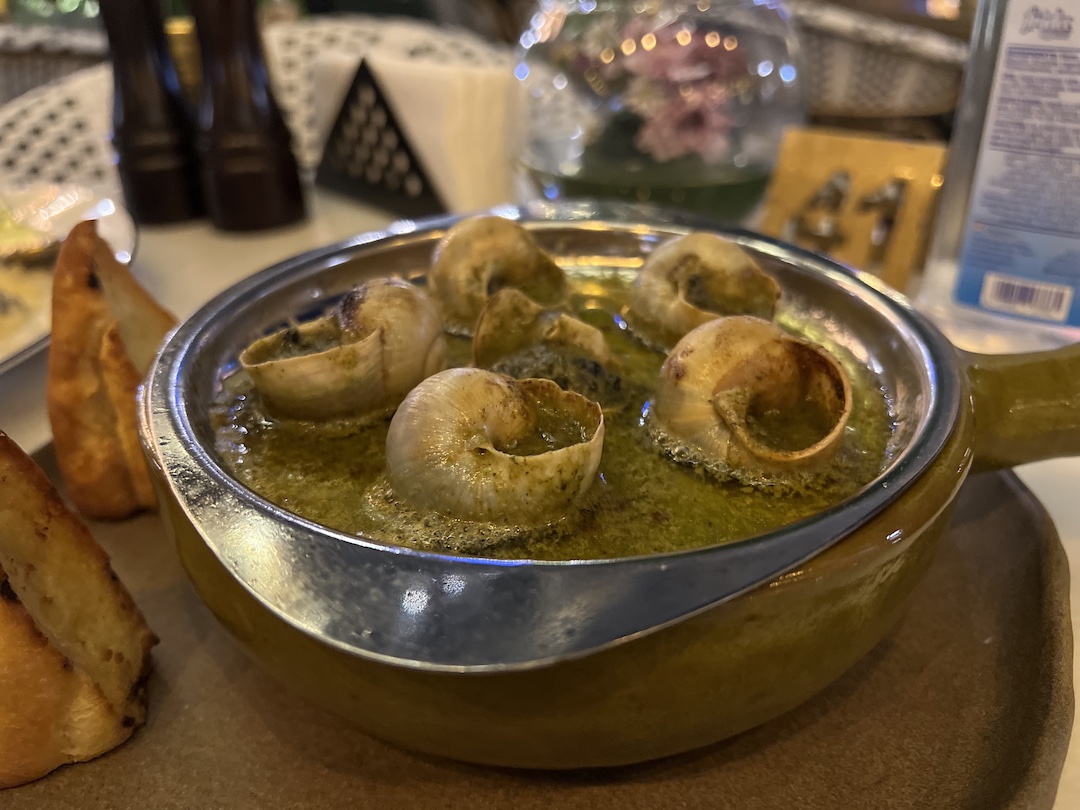 We then opted to get two dishes and share, so we first ordered one Chicken Caesar Salad (180LE)—romaine lettuce with crispy bacon, croutons, soft-boiled eggs, shaved parmesan, anchovies, and Caesar dressing. The salad was more than refreshing and flavourful; all the ingredients were fresh, and the anchovies' classical twist captured the essence of the ever-so-popular Caesar salad.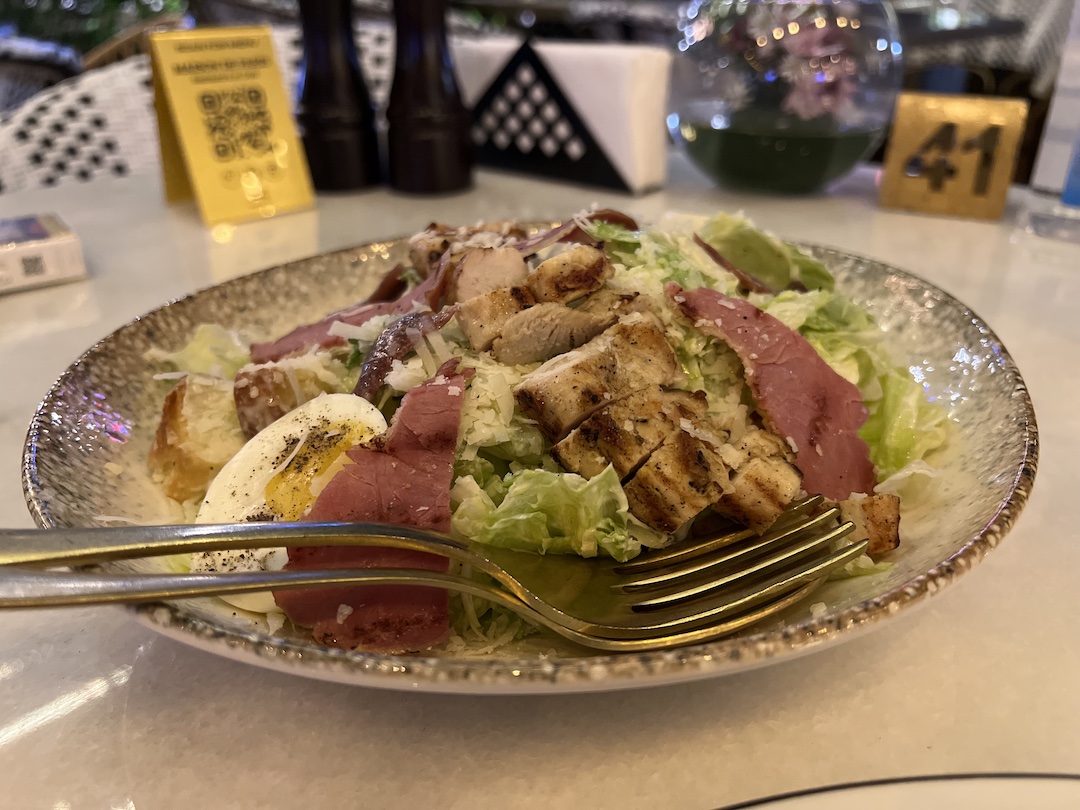 At the same, we decided to get the Linguine with Wild Mushroom (155 LE)—wild mushroom creamy linguine that is prepared tableside. Of course, watching your food being made with high-quality ingredients right next to you instantly sends your taste buds on a roller coaster of emotions. The pasta was out of this world, to say the least; it was creamy, indulgent, and light.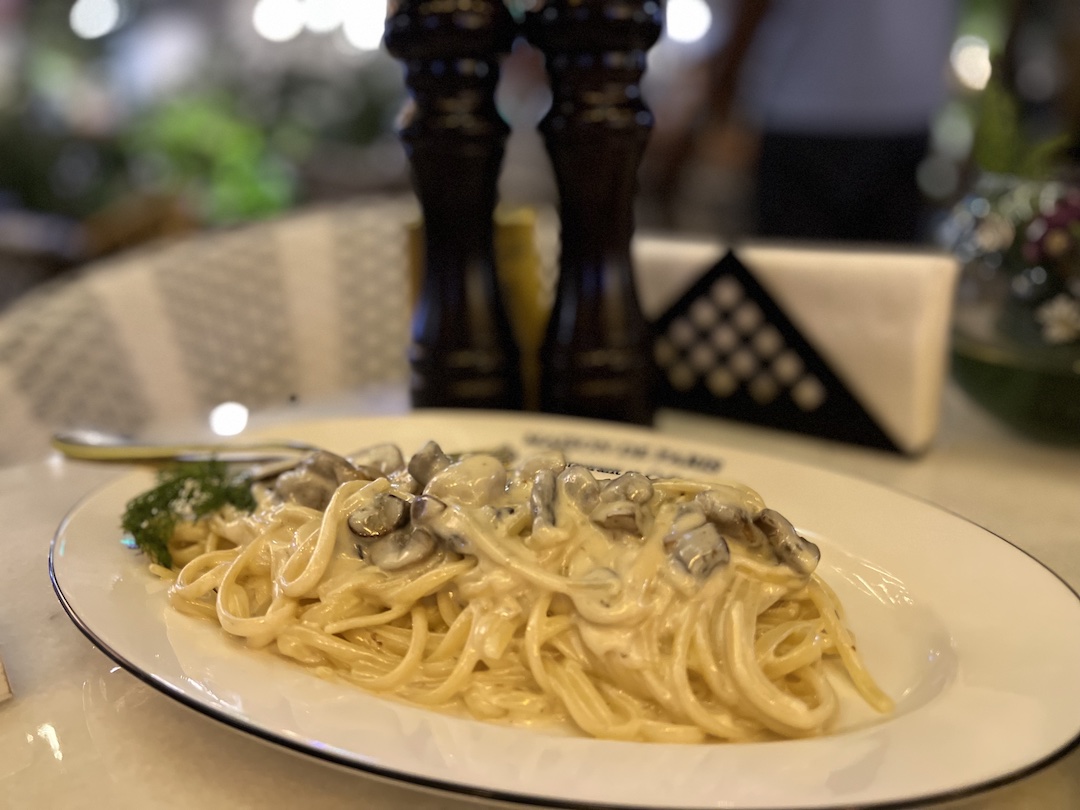 We wanted to try their impressive selection of desserts with items like Tarte Tatin, Fondant Aux Chocolate, Creme Brule, and more, but we were already satisfyingly full. If we had to be honest, we wanted to continue trying many other savoury plates on the menu because everything looked so enticing to try, but we're saving it for another day. Maison De Paris is a place that respects the true spirit of French cuisine, and it shows in the results. We cannot wait to try out their breakfast menu and bakery items on our next visit.