Maison Thomas: Our Favourite Brick Oven Pizza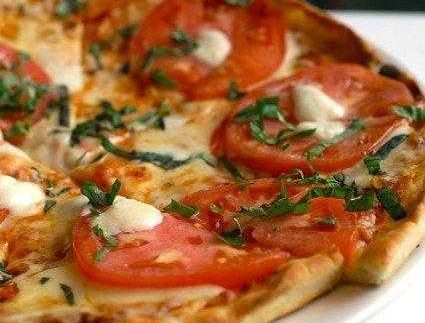 Some say Thomas is the purveyor of the best pizza
in Cairo, and with its thin crust gourmet style dough, we would be inclined to
agree. Though at first you may be a little sceptical of the lack of
tomato sauce on your white regina pizza; what you may not know is that tomato
sauce is served only when specified on the menu. When you choose a
combination with plenty of sauce, it makes all the difference– Thomas knows how
make good pizza.
Their commitment to quality ingredients is commendable, and this is one of the
few pizzerias in the city with authentic brick ovens. Pizza is served with a
European touch, and you can even add an egg to your pizza in classic Italian or
southern France style. Their margherita is simple and satisfying, while
the basterma pizza has a mouth-watering assortment of mushrooms, onions,
basterma, olives and oregano. For those wanting to try something different, the
capricciosa is full of flavour and packed with eggs, mushrooms, onions and
green peppers.

Thomas gets points for its grand old-style brick and brass interior that looks
untouched since its beginnings in 1922. Bar-stool seating and arched picture
windows overlook the busy 26th of July Street in Zamalek. Affordable and
unpretentious, it makes for an experience that's a throwback to the days of the
classic pizzeria, with men reading newspapers at the bar rounding out the
atmosphere of an old fashioned neighbourhood haunt.

Drink options are limited to your classic soda pops– all that's missing are the
20s-style drink fountains. If you still have room for dessert, the
cheesecake is the crowning item on the menu and well worth a try.

The servers are courteous and dressed in classic waiter get up, and overall
Thomas is a very enjoyable place to have a meal. Along with their take on
the thin crust pizza, Thomas serves pretty impressive salads, hot and cold
sandwiches, quiche, pasta and hamburgers, making sure there's something for
everyone who pays a visit.