Marly's Kitchen: Healthy Fast Food in Dokki
Sun-Thurs: 12PM-midnight Fri & Sat: 12PM-1AM -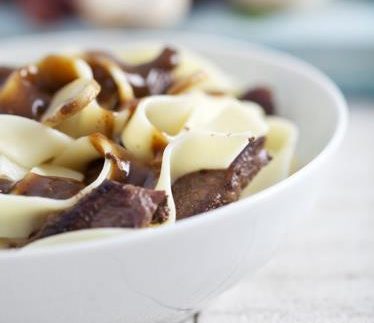 There is a never-ending choice of fast-food restaurants in Cairo but Marly's Kitchen sets itself apart from all the existing joints by providing 'homemade fast food', offering the same convenience as the popular chains but without as many health warnings. Their small diner is based in Dokki, on a quiet road off El-Thawra Street. If you don't fancy eating out, you can get Marly's meals delivered straight to your door for an extra 5LE.
As we drove past it, starving, eating in seemed like a great idea. We were like moths to a flame with the vibrant, glowing red sign above the door. The seating area is a little on the small side but has a choice of outdoor or indoor tables. The indoor area was well lit and spotless, fashioning bright red chairs with cheerful, contrasting blue accents around the place. The back wall is decorated with simple cartoon-type images and light-hearted quotes about the food they serve. The d
è
cor of the place was uplifting and the music was contemporary, suggesting that eating-in is more likely for the younger generations.
The menus are already in reach, on the tables and next to the tills. You make your own meal in three stages by choosing a base, topping and then sauce. Although the variety of food isn't as wide as other fast food restaurants, you can still make your meal interesting with ingredients influenced from all over the world.
The dishes are pasta, rice or noodle based to which you can add extras (6LE each). However, if you're not in an imaginative mood, the team at Marly's has put together a selection of dishes of their own. The drinks menu was limited to sodas, including sugar free options and water (6LE each). Like most other fast food restaurants you order and pay at the till counter where the staff are all smiles.
Diving straight in, we ordered two combo meals (39LE each); two steamed rice bases, one with stir fried chicken and Aussie King Roo sauce, and the other with vegetables and Cheezy Gonzalez sauce. Both meals arrived at the table with lightning speed, in real china plates, with proper cutlery. At first glance, we thought there was a lot of rice and not much sauce. However, looks can be deceiving; we realised the large portion of rice was parted in the middle and there was in fact loads of sauce.
In our opinion the rice was marginally undercooked in both dishes, but then again, that could depend on how you like your rice. The Aussie King Roo sauce, described as an Australian mixture of tomato, paprika and cream, went amazingly well with the stir fried chicken. The creamy tomato sauce was subtle but perfectly seasoned with the paprika and nicely moistened the chicken and rice.
As tasty as it was, the Mexican/Californian Cheezy Gonzalez sauce and vegetables were definitely the better dish – after a little sprinkle of salt and pepper that is. The vegetables – mainly red and green peppers – added a lot of fresh flavour and the cheddar cheese sauce was both brilliantly creamy and cheesy; just as we hoped it would be. Both the meals filled us up to the point of converting to take-away, which was given in charming little boxes.
Marly's Kitchen prides itself on being a healthy alternative to junk food so it was no surprise there was no dessert on offer; well, maybe a little bit of a surprise because even though we were full to the brim, it would have been nice to end the meal with something sweet.
We would readily recommend ordering from here, not only because the food is delicious, but it may also help take the guilt out of ordering fast food.