Massala at the Karvin Hotel: Finally, India comes to Heliopolis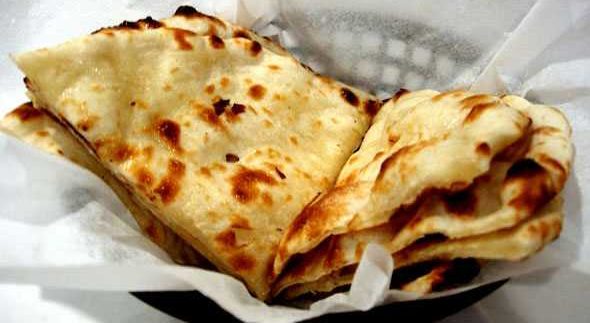 As a district of Cairo, Heliopolis
isn't known for its wealth of decent dining options. To test out this theory
yourself, ask a friend where you can get excellent Indian food in Heliopolis. Puzzled look?
Check. Scornful laugh? Check. Recommendations for Indian restaurants not in Heliopolis? Check.
Rejoice, Heliopolitans; you now have a reason to be proud.
Massala sits tucked away in a far corner of the Karvin Hotel lobby and
has the atmosphere of a local restaurant in New Delhi. Salmon pink walls, decorated with
tapestries and wood carvings of Indian deities and images contrast with tables topped
with a metal sheet into which Indian designs are engraved. After being seated
by the attentive wait staff, take a minute to appreciate the diverse menu.
Caveat emptor: bring your friends and a healthy appetite.
Start off your gustatory journey with the garlic naan (8LE), prepared to
order; and the mint sauce, tamarind sauce and mango chutney– the best mango
chutney you'll have here in Cairo.
While you're at it, grab a plate of potato samosas (13LE) too. This may seem
like a lot of carbs to load up with for appetisers, but the portions are even-handed;
plus you should be sharing anyway.

For the main course, continue your education
with the chicken tikka, a demonstration on how it's done right. The murgh makhani
(46LE), aka butter chicken and a close relative of Chicken tikka masala, should
not be missed. It arrives on the table, resplendent in a copper bowl, expecting
your gratitude and thanks for the enjoyment that your taste buds are about to
receive. Be forewarned: many menu offerings do not come with rice, but you'll
soon discover that it's an excuse to try out another exquisite menu option: the
biryani. If you're coupling it with a meat main dish, then opt for the
vegetable biryani. And remember to share; these portions tend to be on the
larger end.
Finally, end with a refreshing mango lassi or the almost sickly sweet gulab
jamun (13LE), which swims in a syrupy sugar and coconut milk mixture. If you
don't have room for dessert, then head up to the rooftop for tea and shisha,
while you digest the food and marvel at the cost effectiveness of the meal.

Massala
is not after your money; they're after your taste buds and the menu is priced
accordingly. A meal for two will cost approximately 250LE excluding drinks,
which are also available on the premises. Recently, they have begun offering home delivery, and are now linked on
Otlob.com.