Mermaid: Cosy Comfort Food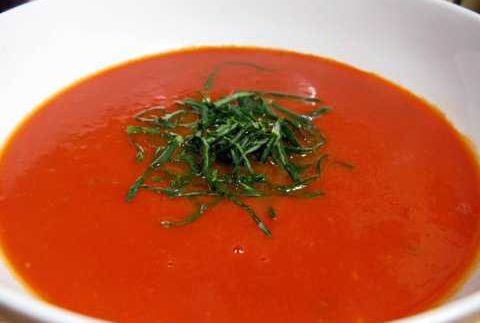 Mermaid takes a little warming up to: its wooden
booths, paper napkins and pop music invokes American diner deco a tad too
authentically– if possible. This makes the décor a little stiff, and lack of
ventilation defeats the purpose of having a separate section for smoking. However,
during the summer season, the front window is often removed, transforming the
venue into an open-air diner.
Don't let the excess smoke turn you away– an order of
chicken strips (22.90LE) and tomato soup (13.90LE) make the ultimate comfort
meal, sure to cure a case of the blues if you're a firm believer in food
therapy. Order a side of garlic bread with cheese for your soup for added comfort.
The Greek salad (29.50LE) is generous, to say the
least: the iceberg lettuce platter is heaped with olives, tangy feta and onions,
and is quite possibly a meal unto itself. It's important to remember that when
waiters assure you that your salad comes with no dressing; they are not telling you
the whole truth: most come ready-tossed with lemon vinaigrette.
The restaurant's lasagne (43LE) is a strong contender
for the best lasagne in town: it arrives piping hot in a small soup-bowl
portion, but don't underestimate its size just yet. Don't order an appetiser
before digging into this immensely satisfying dish; if you do, you're going
to need a friend to help you finish it. The pizzas are also recommended;
especially the margherita, which is very filling and moderately priced
(27LE for a medium size, 30LE for a large).
We rarely see the place full, which doesn't explain
why you sometimes have to lean out of your booth with elaborate gestures to
check if one of the friendly waiters hasn't forgotten your order.
The restaurant's name brings up a few questions; as it
doesn't exclusively serve seafood. Rather, the laminated menus display a wide
variety of burgers, appetisers, spaghettis and (somewhat curiously) curries and
massalas; the special tuna melt and grilled cheese sandwiches are a further nod
to classic American dining. Be sure to check out the chalkboard for their daily
specials, which often include interesting vegetarian bakes and fish dishes.
Mermaid keeps an air of understated 1950s charm about
it and is a good place for a quiet meal. Let the mysteriously substantial soup
and finger food do its trick, and chances are you'll come back for more.