Even though, Mirai has been around for a couple of years now, it has recently garnered the crowd and popularity that it deserves. Guests, however, primarily discuss the venue as one that offers a beautiful atmosphere and a great ambiance, rather than great food. This is exactly why we decided to pay Mirai a second visit, so many years later; we wanted to evaluate both the food, and the dining experience.
Upon first glance, it becomes very obvious that Mirai's interior design elements align well with its Asian theme and cuisine. Mirai's lighting is quite calming, and perfectly complements the venue's dark wooden furniture. The restaurant's setting is divided into two main dining areas; one inside for the lovers of Teppanyaki, and an outside area for those looking to dine with a breathtaking view of the Nile. To be quite honest, we completely understand the hype surrounding this venue's atmosphere, ambiance, and view.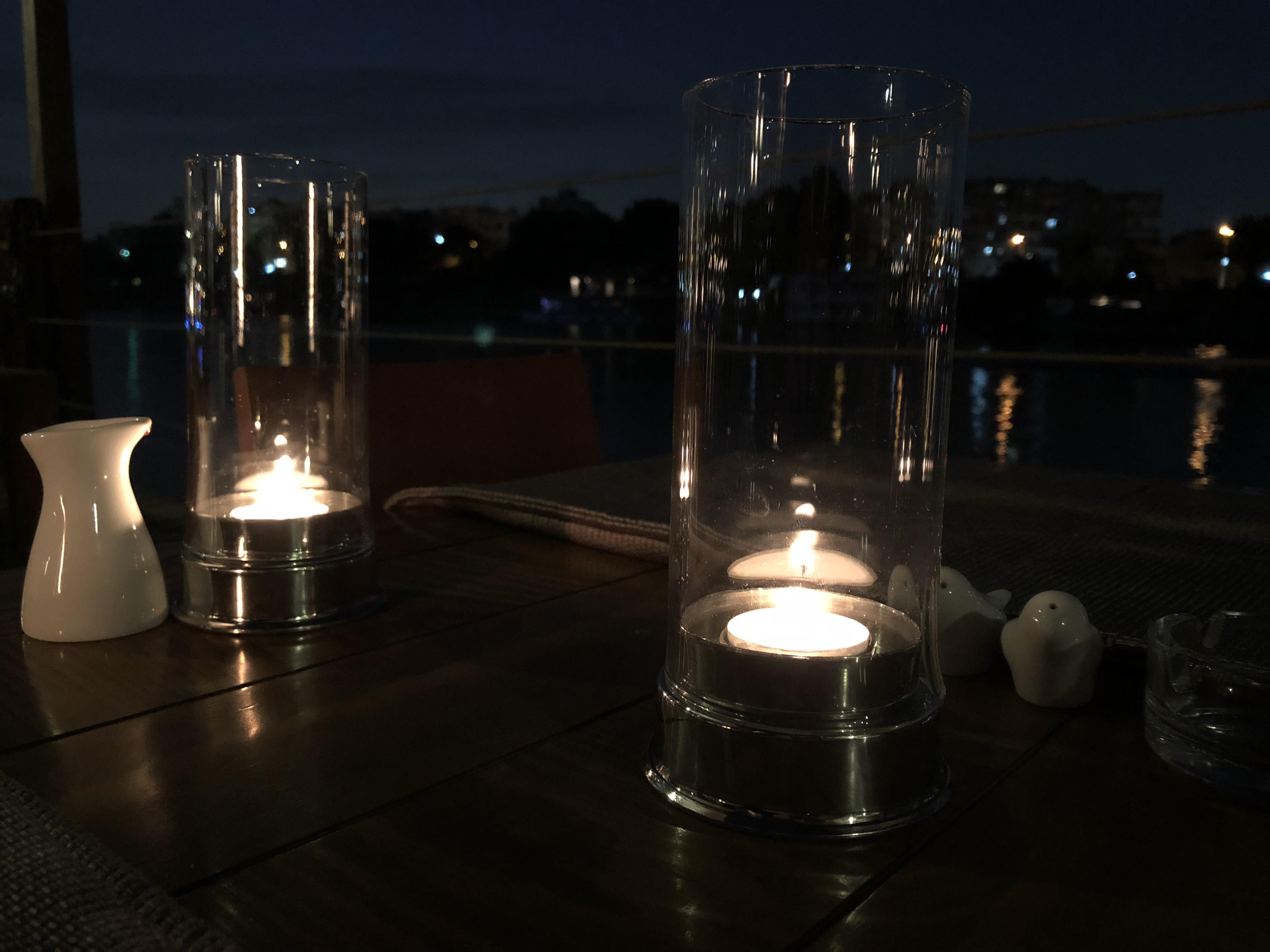 When speaking of the excellent dining atmosphere, we have to mention the service staff's role in providing for that atmosphere. The staff is extremely hospitable and welcoming. Moreover, anything we ordered, from water to sushi to dessert, arrived in no time.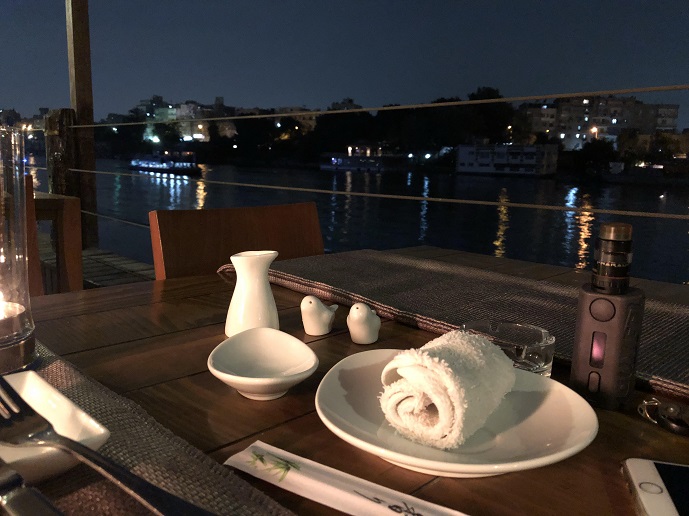 Now, let's get to the food. For starters, Mirai's staff welcomed us with a free offering of their  famous Asian Crackers, served with a spicy chilli sauce, and paving the way for an excellent meal. For our choice of starters, we opted for Tung Tong (115LE). This dish arrived containing several pieces of fried pastries, which were stuffed with shrimps. That being said, while the pastry was perfectly crunchy, we found that the shrimp/stuffing was quite salty and much too fishy.  Indeed, our taste palate were overwhelmed by the shrimp's taste, to the extent where we couldn't taste any other elements in the stuffing. This is not to say that the Tung Tong was a bad dish, rather it is to say that it is more ideally made for those who enjoy the taste of shrimp, unmitigated by any other ingredients.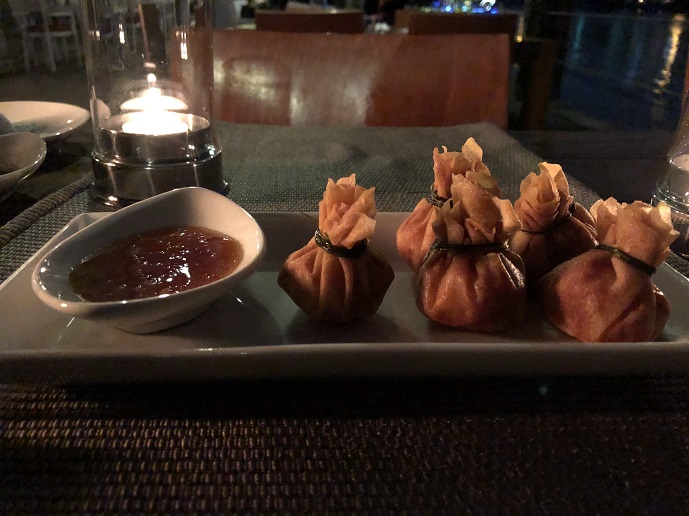 Followed by this starter, we felt extremely tempted to try out Mirai's Sushi Menu. We opted for an order of Raw Nigiri Shake (80 LE). While there wasn't essentially anything special about this serving of salmon sushi, it was still quite good. We also tried Mirai's Sashimi Tako (80 LE); six pieces of octopus arrived, and were served between slices of lemon. The zesty flavour coming from the lemon, gave the octopus a very special kick, which we thoroughly enjoyed. We also, ordered Mirai's Crispy Spicy Lemon Rolls (82.5 LE). Perhaps this dish was the worst part of our experience at Mirai; we were expecting a classic Spicy Crispy Roll with salmon to arrive, but it wasn't spicy, the rice was a bit overcooked, and we couldn't really taste the salmon.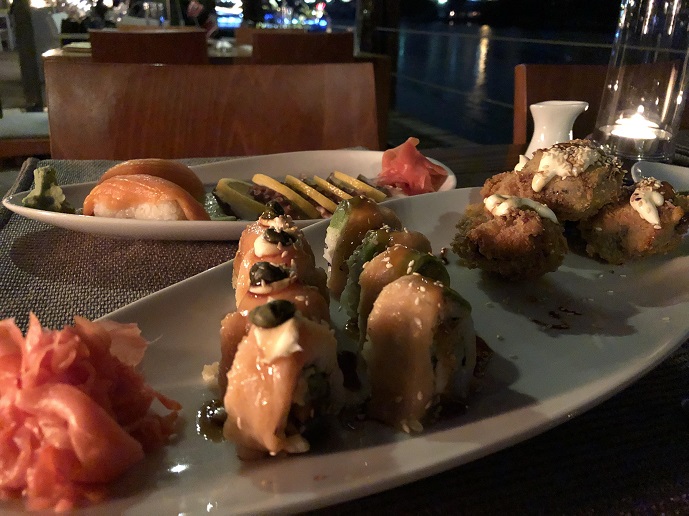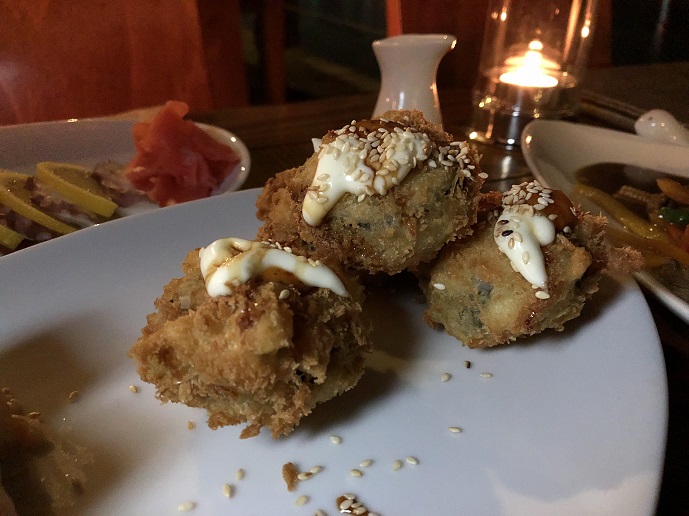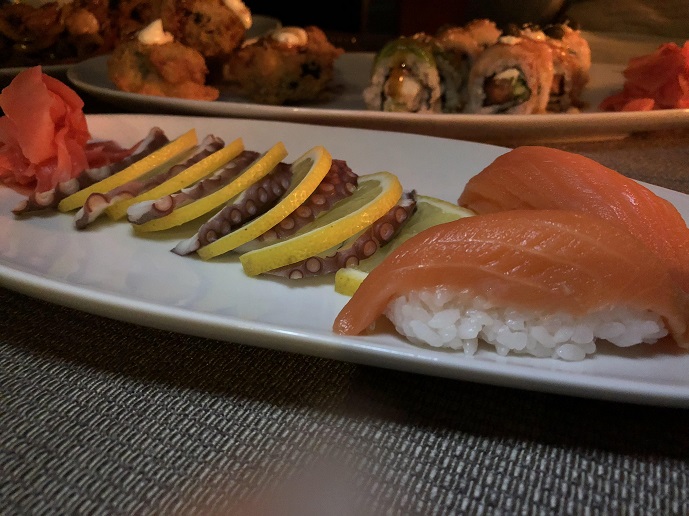 Additionally, we ordered a serving of Mirai's Rainbow Roll (70 LE). This dish was bit more interesting, offering sushi served with slices of mango. We were actually quite fond of the sweetness that the mango slices contributed; however, we have to say that this dish may not be for those who are looking for that classic taste of salty sushi. Finally, we ordered a half portion of Philadelphia Rolls (70 LE), and it was truly the highlight of our evening.
When it came to the main dish, we opted for a more meaty option; the Shredded beef (185 LE). The meat was shredded perfectly and tasted freshly delicious; the dish also contained slices of mushrooms, vegetables, and corn, cooked in a very special sauce, accentuating the dish's overall flavour.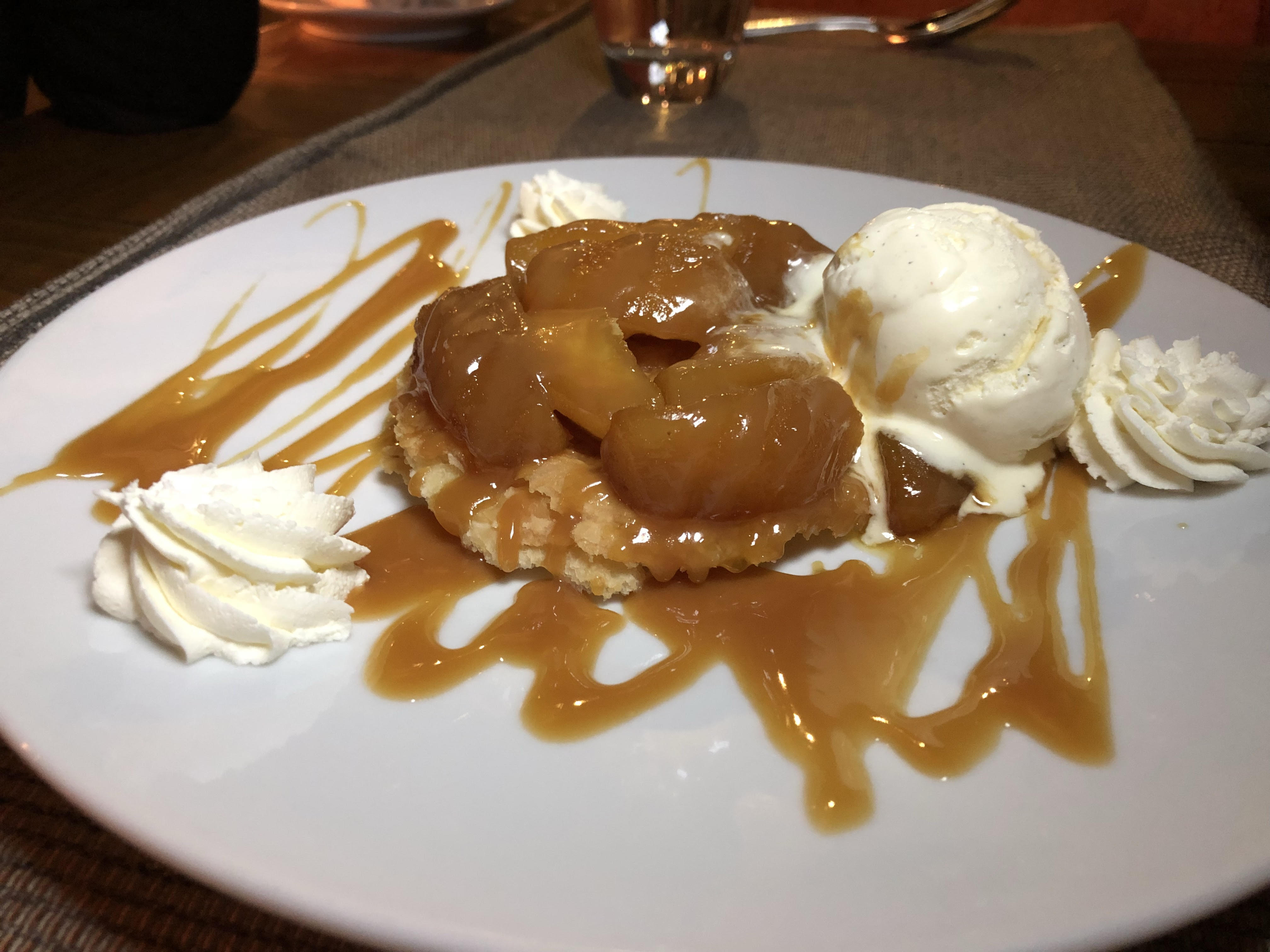 Finally, as per dessert, we opted for the Tarte Tatin (50 LE). We were served apple slices on a double layer of mille feuille, and a scoop of vanilla ice cream. While it looked great, the dish's taste did not deliver; the mille feuille was too hard to eat, the apple slices were far too drenched in caramel, but the ice cream was actually yummy.
All in all, aside from our minor comments, we had a great time at Mirai.