Montparnasse: Quirky, French Eatery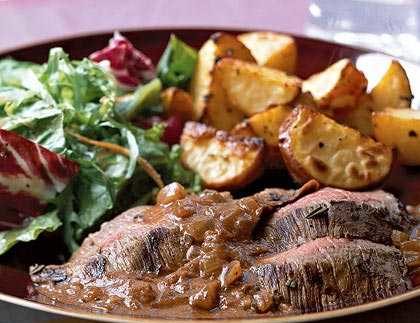 We've recently
realized that some of the best restaurants in Cairo are so hidden away that one would never
notice them. Whether they're on a small side street or hidden away in a secluded
neighbourhood, these little jewels speak loudly for themselves.
On Jeddah Street in
Mohandiseen, concealed behind two white, lace-covered windows is Montparnasse . Known for its French cuisine, the
restaurant certainly did not disappoint.
While French
cuisine is known for being haute and quite bourgeois, Montparnasse
knows how to make it all chill. The restaurant's intimate and relaxed environment
automatically calms your snob-fearing nerves the minute you walk through the
door. It's small, well-lit and perfect for a late afternoon lunch with a friend.
A complementary
fresh baguette and arugula salad are quickly brought to your table to begin the
meal. The salad was simply delicious, paired with a light lemon and vinegar
dressing. We opted for an herbed goat cheese appetiser (32LE), which was served
warm with yet another salad on the side, with nuts gracing the top. The goat
cheese was delicate yet rich in flavour and very creamy.
Our waiter
definitely did not miss a step. When it came time to order our entrées, our palates
were hungry for something hearty. The sea bass fillet (65LE) was a large portion
wading in a heavy cream and spinach sauce, and it was deliciously rich. The
fillet was accompanied by rice pilaf and steamed vegetables, which were tied up
in a ribbon made from green onion. Although our thickly cut flank steak (69LE)
came quite rare when asked to be cooked medium, it was tasty nonetheless. We
had the option to choose our particular sauce, and the rosemary complimented it
quite well. Freshly cut, fried potatoes came paired with another side of
steamed vegetables.
Seeing as how our
daily sweet tooth couldn't be avoided, we opted for the apple tart with ice
cream to finish off our lovely feast. For 29LE, the tart was huge and prepared
with caramelised apples that brought out their sweetness in a subtle way. While
we could have stood to have a little more ice cream, it wasn't anything to
complain about.
For 272LE
including tax and service charge, you can get two fresh juices, an appetiser,
two main courses and a satisfying dessert. Enjoy an afternoon of delicious
French cuisine and make sure to take your time; it's always better when it's savoured.