Mossab: Heliopolis Homemade Bites
7 Ibrahim Nawar Street, Off Ahmed Fakhry Street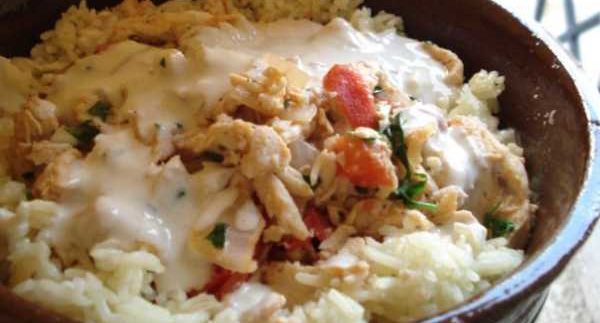 What are we
Heliopolitans to do when we're too darn tired to cook but the idea of eating
fast food makes us squirm? Our fine Cairo suburb has several fast-dining options, but
Mossab's competitive edge is making home-style dishes that taste a little less
like KFC and a lot more like mum's dinner.
The Mexican
chicken rice meal (15LE) consists of sautéed onions, green peppers and chicken
on a bed of yellow rice. The rice can be on the salty side, but it's usually
well-cooked. The meal is huge and will definitely satisfy a hungry adult. It's
served with a nice creamy garlic dressing of tomeya.
The steak
pepper sauce meal (23LE) isn't the finest cut of meat; but for its price, it's
a pretty good deal. The steak is extremely peppery; but it is grilled expertly.
The meal is served with a carbohydrate shock: rice, French fries and flat
bread. This combo also comes with Pepsi and your choice of a sauce for dipping.
The fatta shawerma
chicken (18LE) is a personal favourite. Chicken shawerma shavings mixed with
peppers and onions are served over yellow rice with pieces of garlic flat
bread. The shawerma meat always tastes fresh and well-spiced, while the crunch
of the garlic bread bits makes for that extra bit of yumminess. The fatta is
served with garlicky tomeya sauce.
For all of
you penny pinchers out there, Mossab also offers five special combo meals for
15LE each. Choose between several main platter options, including grilled
chicken, kofta, steak and a vegetarian medley. Each combination meal comes with
the carb-fest: rice, bread and French fries.
Though we'd like Mossab to include
more fresh vegetables in their combos, at least their meals are a step away
from the all-too-familiar burger and fries.