Napa Grill: California Cuisine in the Capital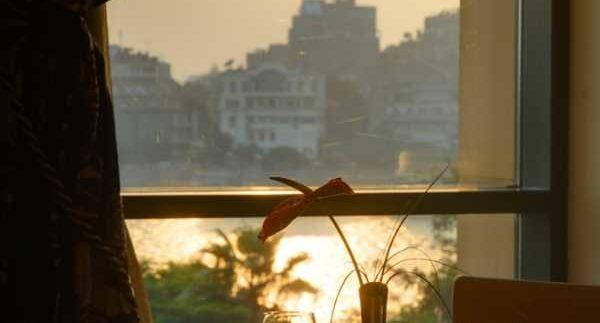 Finding a restaurant in Cairo that serves international cuisine that rivals eateries in Europe and the States is rare indeed, and Napa Grill is definitely one of those rare places. Located in the recently opened Fairmont Hotel at Nile City Towers, this restaurant is striking on several levels. An enormous amount of attention has been paid to detail when it comes to the decor, with an impressive view of the Nile and service that is unparalleled.

The head waiter met us at the entrance, greeted me by name and very courteously seated us at a table directly overlooking the Nile. We were presented with a wine list that included a very wide selection of imported wines. This isn't so unusual in itself, except that Napa Grill serves wine by the glass as opposed to several restaurants who do so only by the bottle, allowing you to sample a wide variety of fine beverages.

As its name suggests, Napa Grill specialises in California cuisine, a genre with which I was unfamiliar prior to my visit. Something of a mix between Mexican and Mediterranean flavours, it's one I am definitely grateful to have been introduced to. My partner selected the grilled sea bass, which was served with colourful and freshly prepared veggies. I went for the tenderloin steak from the menu's grill section which came with a choice of several sauces;and opted for the béarnaise which turned out to be the best I've ever had. The entrées both turned out to be absolutely delicious accompanied with a couple of glasses of imported wine—white for my partner, red for myself. If the vino isn't your choice of tipple there's a good selection of imported beers, and I couldn't resist a Corona at the beginning of the meal.

Napa Grill is definitely not cheap, but you will leave with the feeling that it is money well spent. My steak cost about 200LE, which is actually quite decent for imported beef, especially one that's cooked to perfection. Your bill can easily hit the 1000LE plus range for dinner for two, but for what you get in return it's well worth it.