Fast food restaurants are popular worldwide due to their convenience, affordability, and delicious taste. Nathan's Famous Hot Dogs & Restaurant recently opened in Cairo, bringing their iconic hot dogs and other menu items to the Egyptian market. With its long history and reputation for quality food, Nathan's Famous is sure to be a hit with local foodies.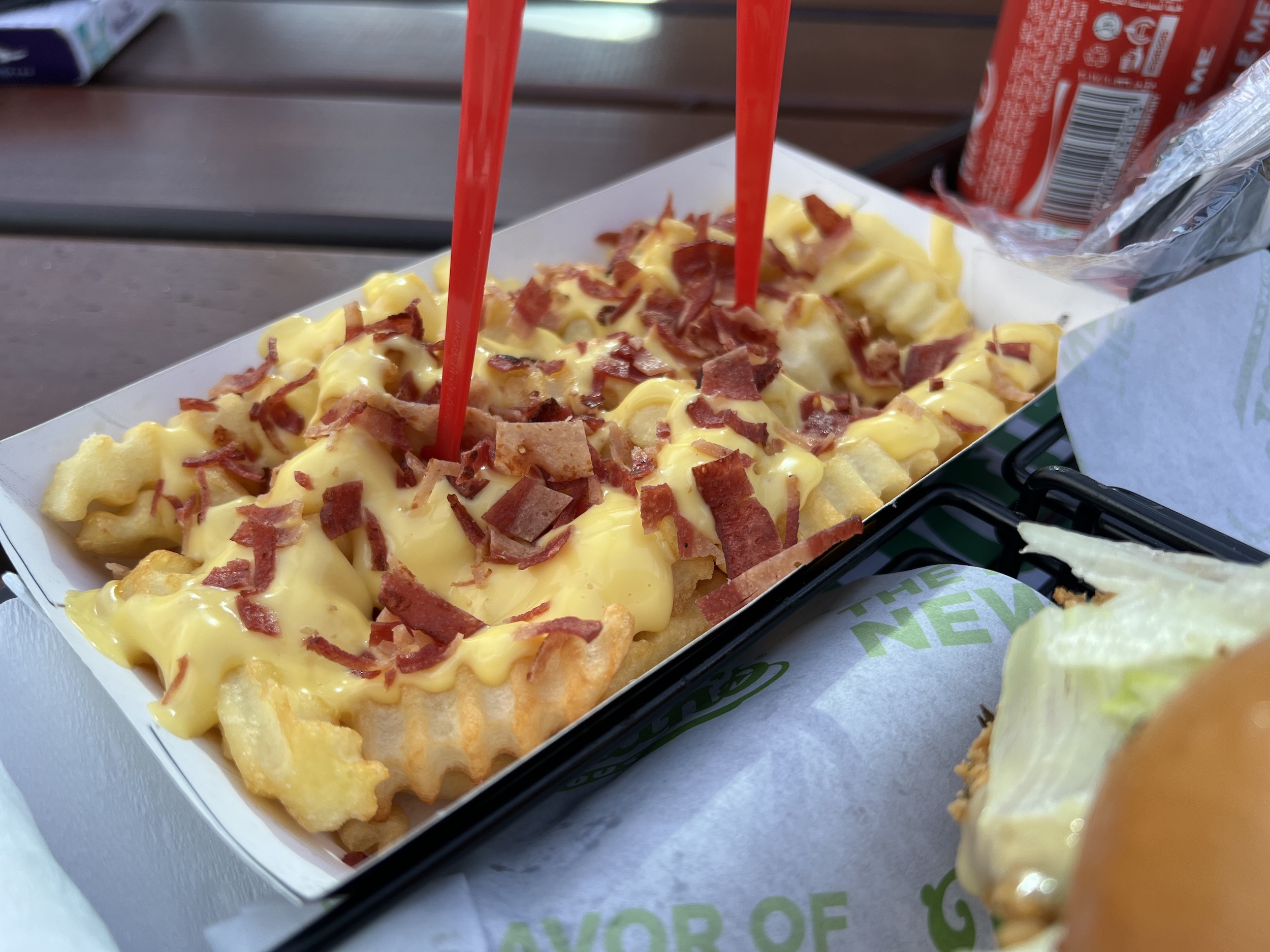 We headed to Trivium Square in New Cairo to try Nathan's out. We actually thought it had opened years ago in places like the Shooting Club and Gouna, but according to the manager of the Trivium store, apparently that was another entity and not the original Nathan's Famous. Funny, right? We got a table outside around lunchtime and ordered one 5-piece Onion Rings (LE 30.70) and one Bacon Cheese Fries (LE 48.25) as appetisers. The onion rings were crunchy, but the bacon fries felt like they needed an extra flavour layer; the cheese was creamy, but the bacon bits didn't achieve the flavour and crunch we were looking for. However, both appetisers complimented our mains well.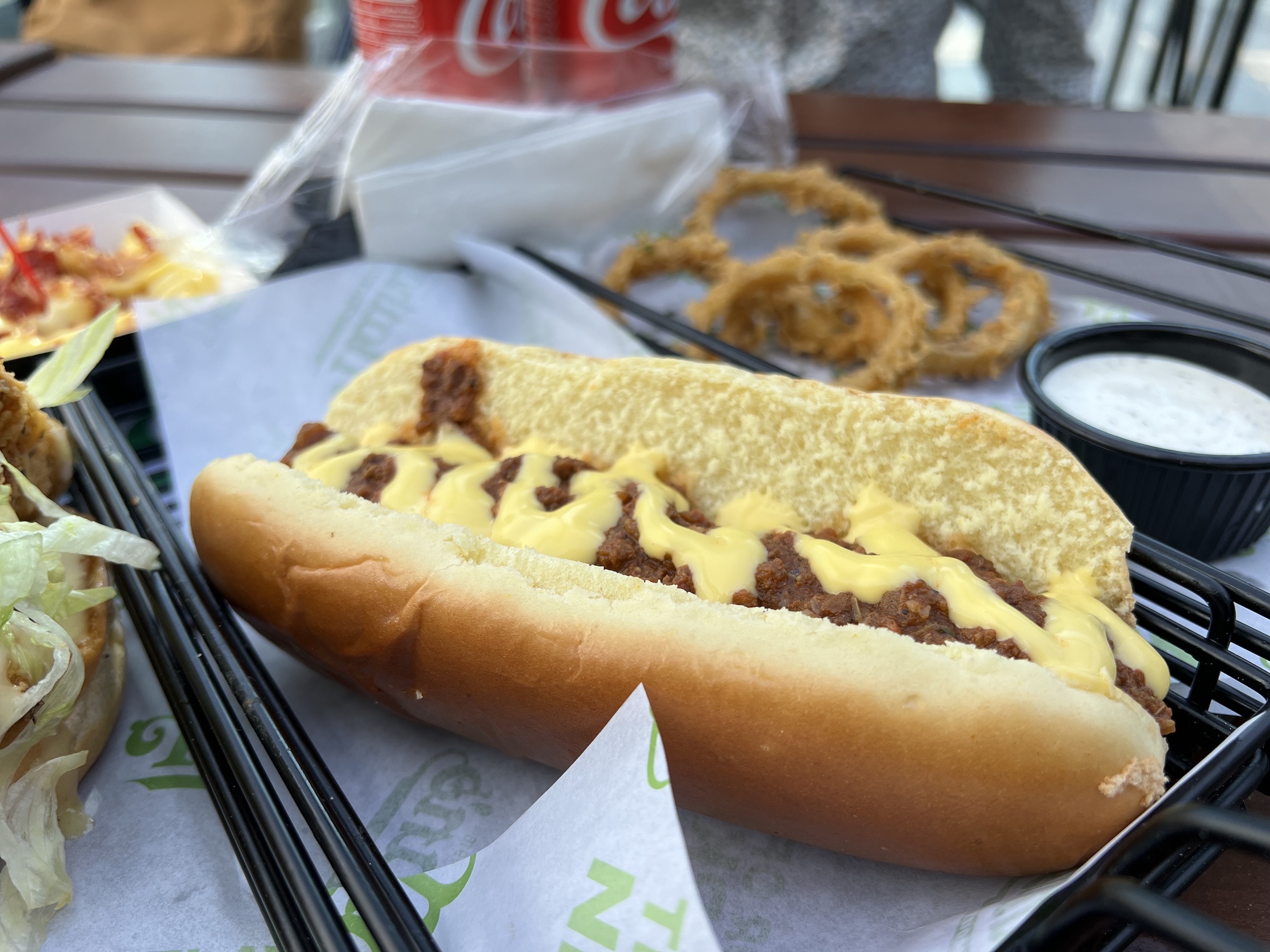 We wanted to try something from each category for our mains, but we settled on choosing one hot dog and one chicken burger option and split both in half. We ordered the Chili Cheesedog (LE 87.72) and Single Honey Mustard Chicken Burger (LE 114). The food came hot straight away. However, we couldn't shake the feeling that there was a 'wow' factor missing from the famous hot dog. The chilli was flavourful and spiced, but the sandwich definitely lacked another textural element. On the other hand, the chicken burger was quite delicious, and the balance between the tangy mustard and the sweetness of the honey made the burger appetising.  
We enjoyed our visit to Nathan's Famous for sure. The food and service were enjoyable and quite cost-friendly. Next time, we will probably be trying their beef burger selection along with some yummy shakes for sure.