On the Border: Cairo Tex-Mex That's Built to Fill
CityStars, Phase 2, 4th Floor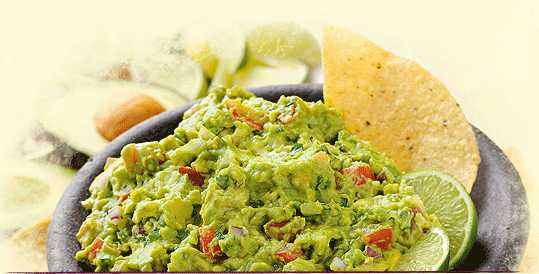 Cairo's
only On the Border ventures to bring a bit of Mexican flavour to Egypt. In the Southern United States, a cuisine known as Tex-Mex has added
an American twist to traditional Mexican food– loads of cheese on everything, along
with some heavy deep frying. This means that nachos and chimichangas, both
American inventions, are usually most prevalent in Mexican restaurants
worldwide.
That being said,
this is what to expect when walking into On the Border, an American Tex-Mex
chain whose City Stars branch is the only one in Egypt. The restaurant's food is over
the top with huge portions drenched in cheese and sometimes fried
for good measure. If big, greasy food is your idea of heaven, then you will love On The Border.
The appetiser sampler (60LE) featured pieces of chicken
quesadillas, steak nachos and chicken flautas with various dips. While the dish
was tasty, it was so heavy and filling that we wondered why we ordered mains,
though for some of you, that may have made for a perfect start.
Luckily, we
ordered salad– taco salad (43LE)– but salad nonetheless. Tomatoes, cilantro and beans as well as corn were combined in a salsa over a bed of lettuce in a bowl-shaped
taco shell. Bland, mushy chicken was also draped in a row on top with sauces of
sour cream and guacamole, as well as a good helping of grated cheese. The portion
was so large that we struggled to finish it, and it was like no salad that we'd ever seen.
The rest of our
table ordered burritos that were so big less than a third were finished. Ten
minutes into our main course, we had all had enough and had neither room left
for dessert nor the desire for a premature coronary (though some of you may
well have that as a dining goal.) Drinks
too were huge and the Acapulco Sunrise (19LE), a mix of orange juice, passion
fruit and pomegranate juices was tropically tasty and refreshing.
All in all, if
you really must have Mexican cuisine, On the Border should semi-satisfy your craving;
but for the amount of calories we injested, we really wish we would have
enjoyed the flavours a bit more.