Osteria, located in Square One Mall, New Cairo, is guaranteed to blow your mind with their amazing creations and incredible taste. They are the newest addition to modern European Bistros in Cairo, with two expansive menus with various options to suit all tastes. If you're one of those people who like to go for a late brunch, be sure to visit Osteria anytime from 11 to 4 PM to try their lunch and lighter bite items, which will give your day the perfect start. However, if you want to go for their exquisite dinner menu, visit them anytime starting at 4 PM to indulge in their mains, snacks, starters, and mouth-watering desserts.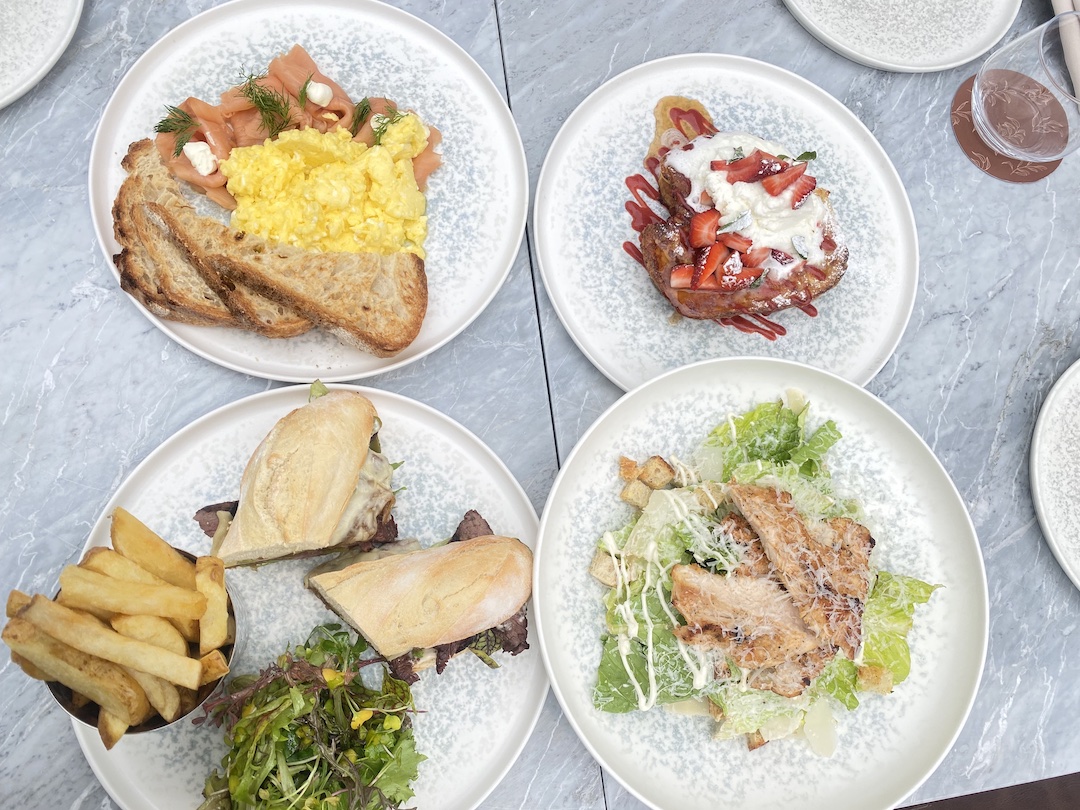 We decided to visit Osteria in the afternoon to try their take on brunch. The menu had something for everyone, from brunch items and smoothies to salads and sandwiches. So, no matter what your preferences are, you'll be satisfied.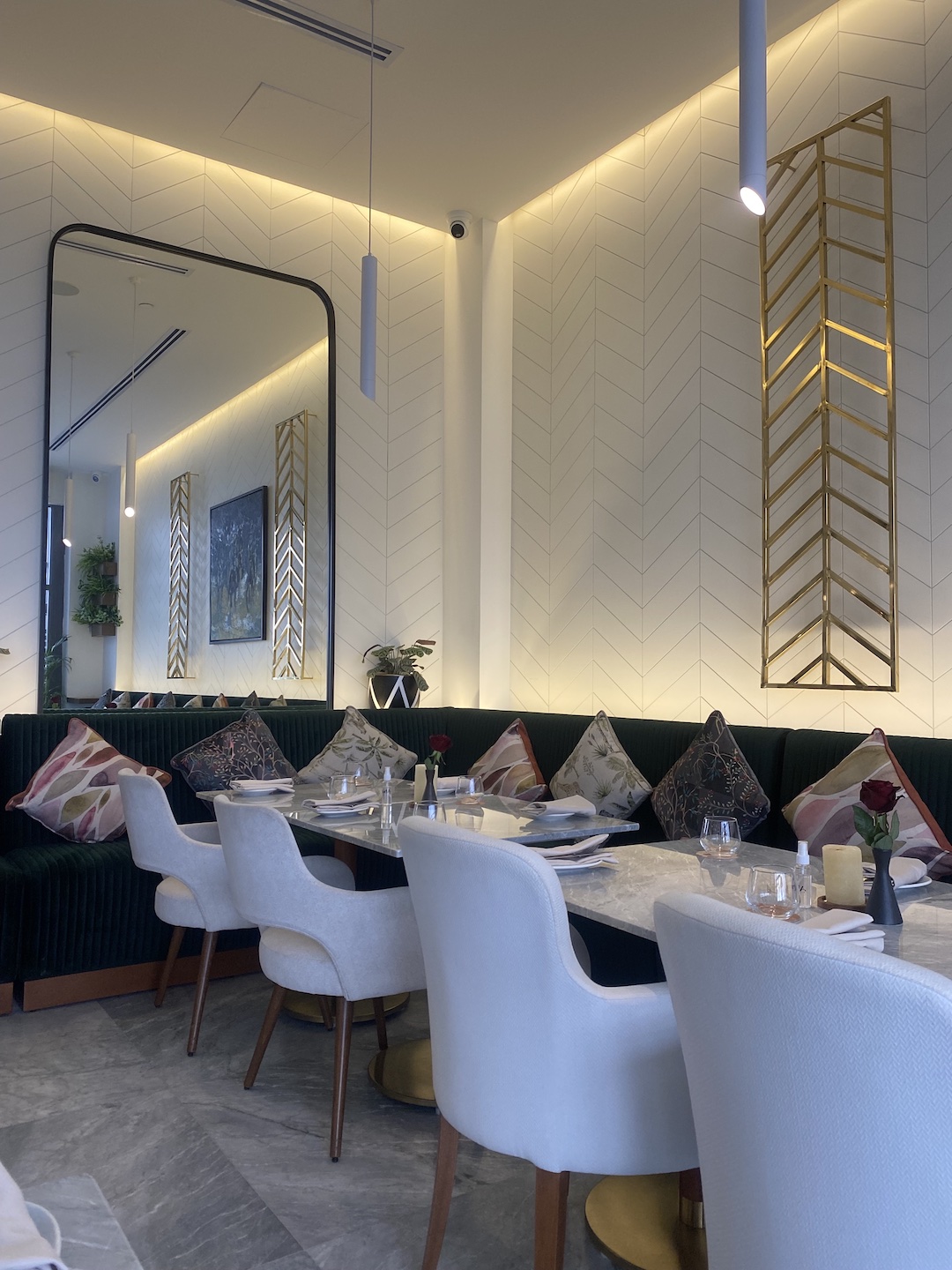 First of all, we were very impressed with the sophisticated and elegant interior. Their indoor seating option had a modern design with marble floors, beautiful paintings, and gold accessories, giving the place a neat overall look. If you want to enjoy the fresh air, have a seat in their outdoor area where you can enjoy your food on their high or standard tables with colourful pillows adding some brightness to the place. Next, we scanned the menu, which was full of fantastic options, making it very difficult to make up our minds. However, Osteria's friendly staff helped us decide until we were satisfied with our order.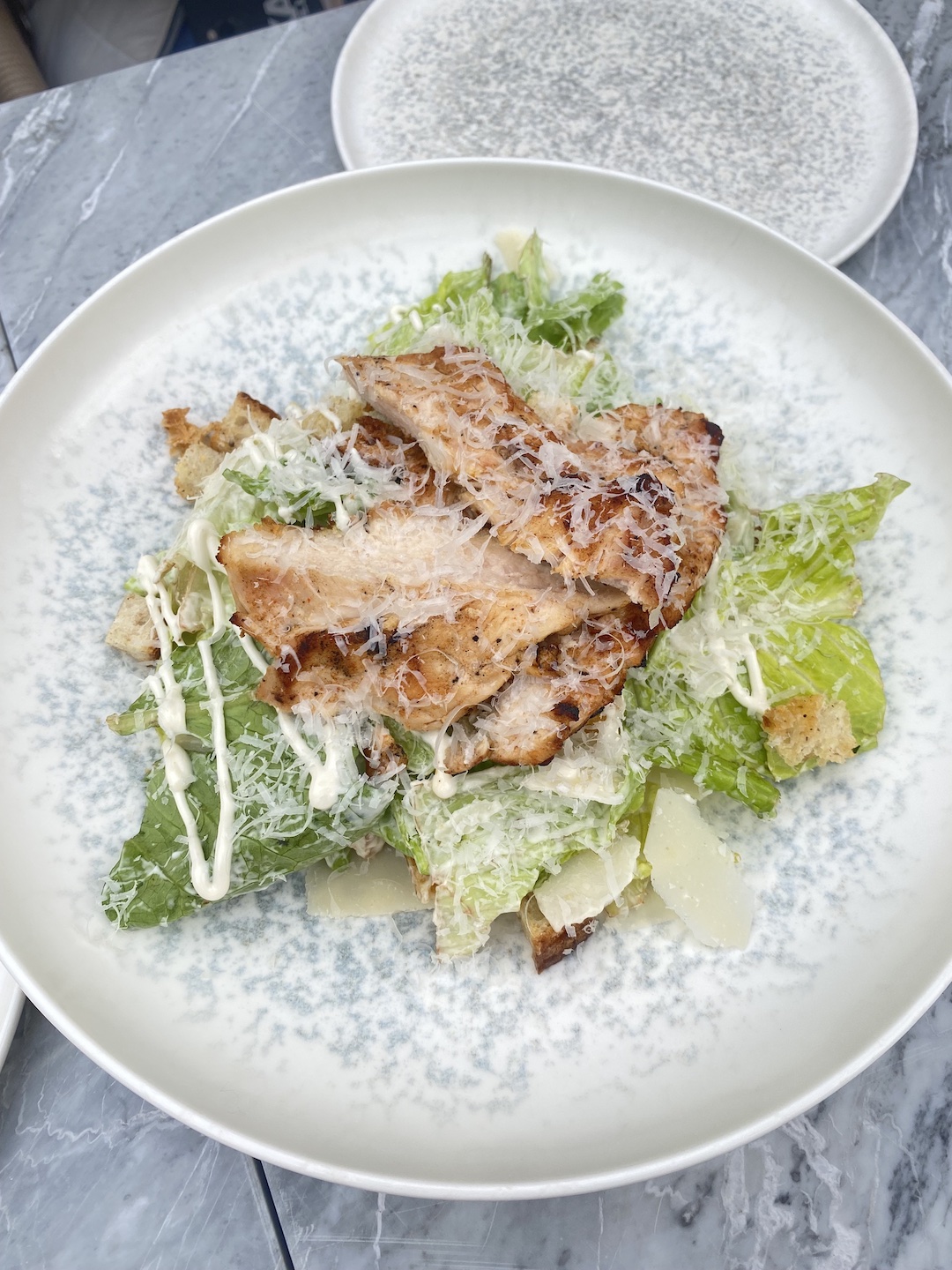 We started with a classic, a Chicken Caesar Salad (175 LE) – which, to our surprise, was more than perfect and made us wonder how a salad could taste that good. The presentation and portion were amazing, and it had just the right amount of dressing needed.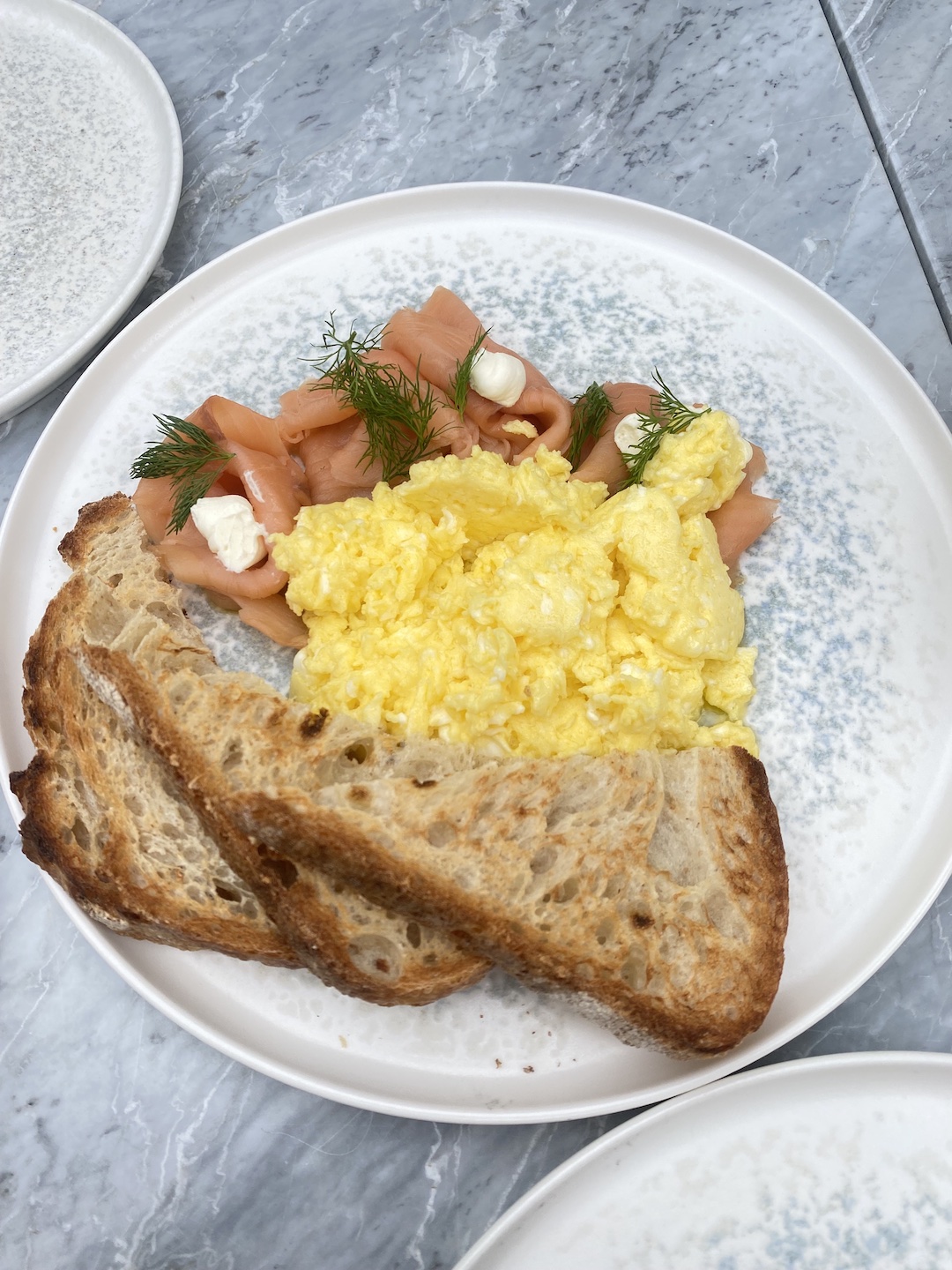 We then tried the Smoked Salmon (225 LE) – from their brunch options which came with scrambled eggs, cream cheese and toasted sourdough. The salmon was very fresh. However, our favourite part of this dish was the sourdough which was toasted to perfection.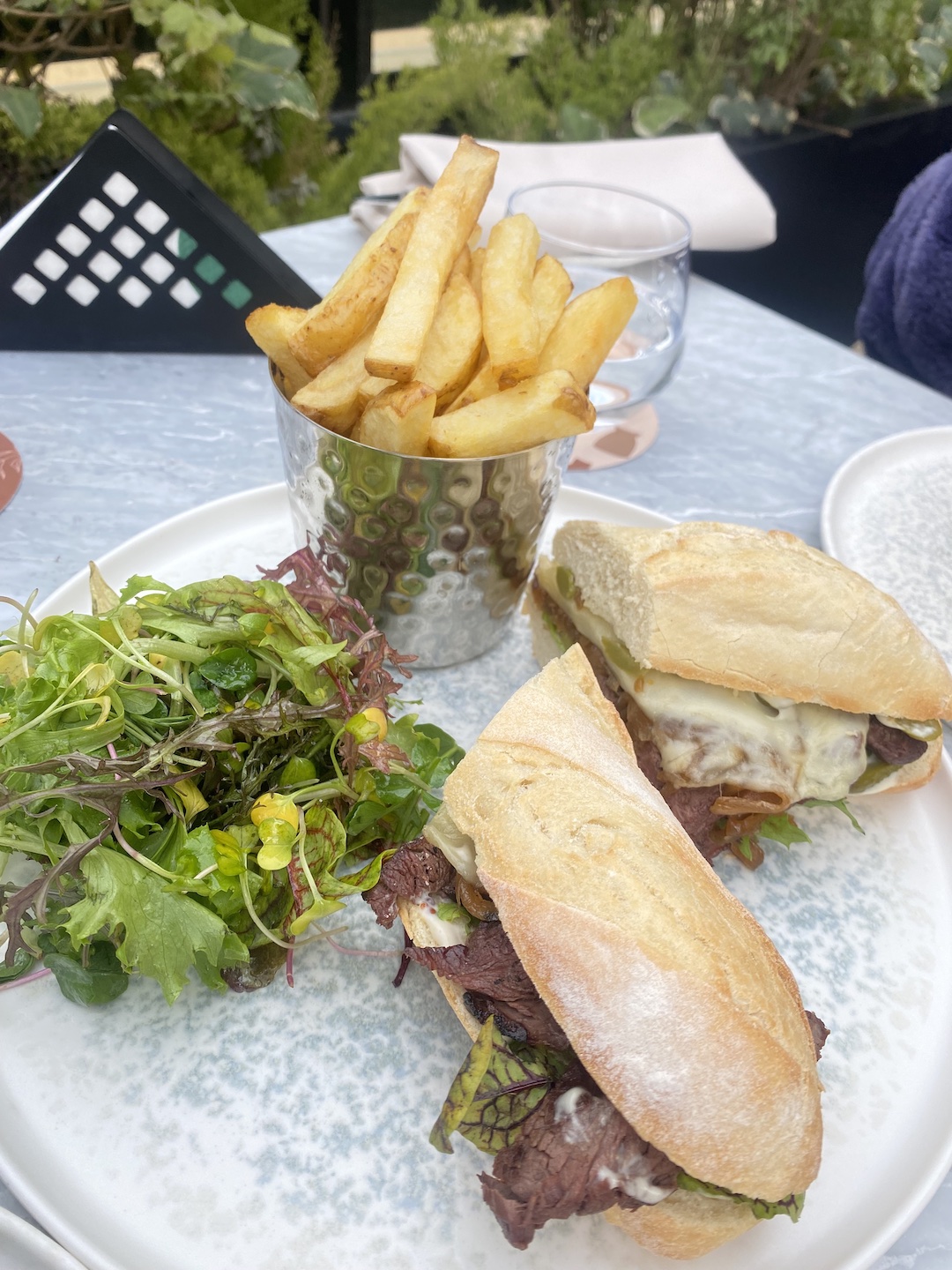 Deciding on what sandwich to try was tough due to how delicious they all sounded. After a few minutes of trying to make up our minds, we went with the Beef Fillet Steak Sandwich with a side of hand-cut chips (250LE) – which turned out to be our favourite of all. Consisting of beef fillet steak cooked how you like it, fried onions, mustard, mayo, gherkins, and swiss cheese in your choice of bread – ours was a baguette, each item perfectly complemented the other, and the sandwich and fries were gone in seconds.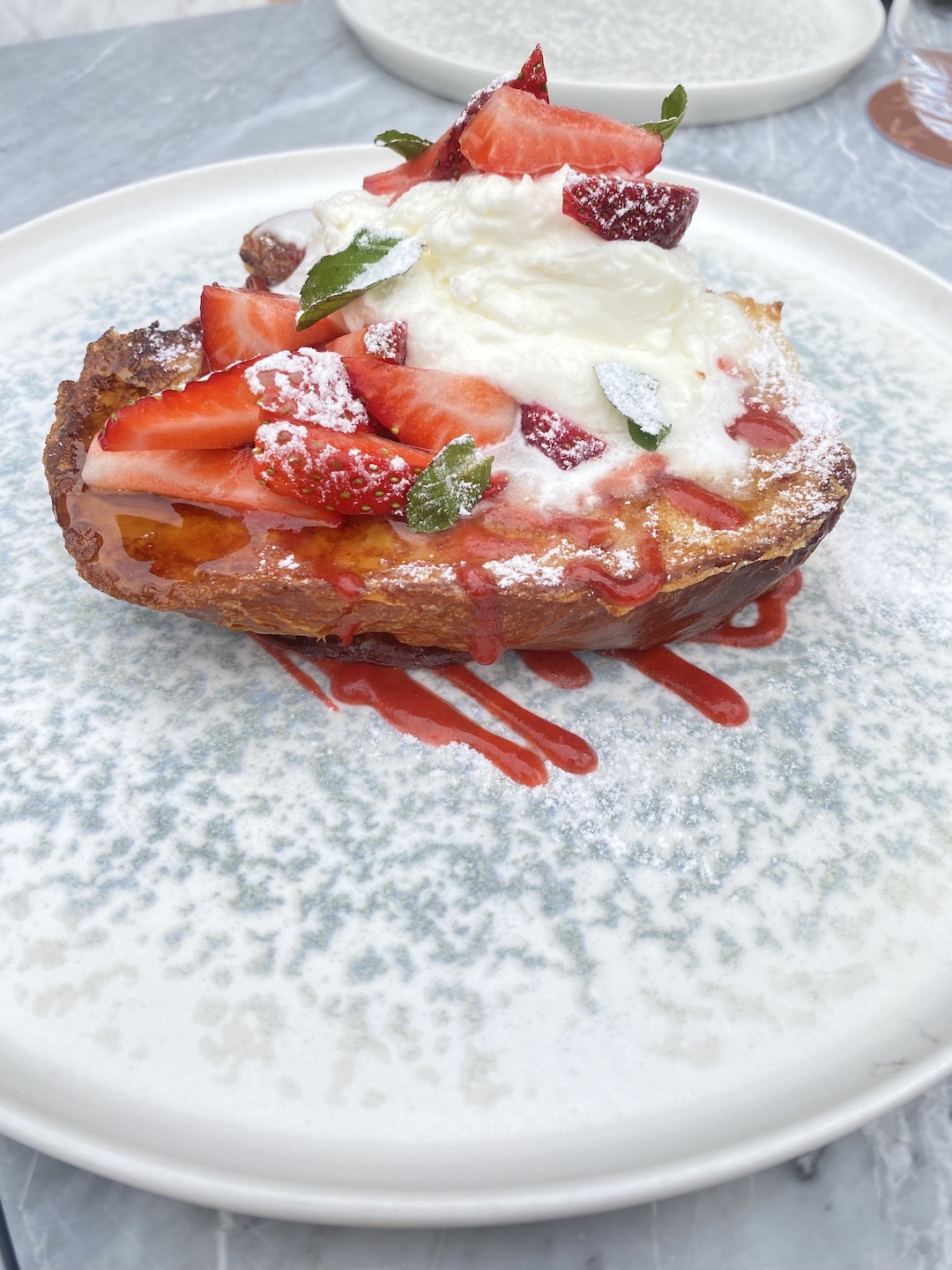 Finally, we ended our experience on a sweet note with their Brioche French Toast (185 LE) – which was worth every calorie. The french toast was crispy on the outside and soft on the inside, drizzled in maple syrup, strawberries, crème Chantilly, and toasted almonds. We definitely think you should give this one a try!
Overall, our brunch experience was pricey but was suitable for the quality, service, and delicious taste. We definitely can't wait to return and give their dinner menu, which we have very high expectations of, a try.