Papillion: Cairo's Best-Kept Secret for Lebanese Fetar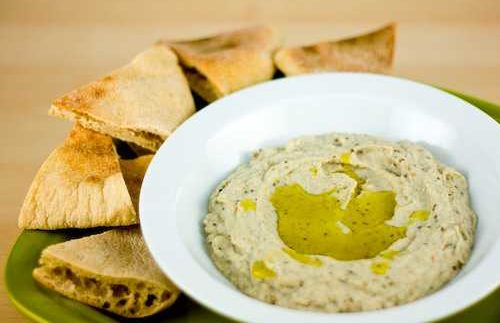 Ask any Lebanese person in Cairo what their favourite Lebanese
restaurant is and they will grudgingly disclose a precious secret: Papillion in
Mohandiseen.
Tucked discreetly away in an unassuming stone
building, Papillion embodies the best of unpretentious rustic Lebanese dining
in a quiet atmosphere plucked straight out of the Lebanese mountains.
Fairouz serenades patrons in the simple but elegant
dining room, which is furnished with plush benches and generous armchairs.
Gentlemanly waiters take orders and give menu recommendations promptly and
graciously.
Papillion's menu sticks to the well-known Lebanese
classics, but they execute them like no one else. Try the perfectly prepared
taboulah and fatoush along with hummus, baba ghanough, grilled halloumi cheese
and stuffed grape leaves to start with. The salads are fresh, simple and
classic like the best of Lebanese home cooking. Have backup choices ready, though;
as they sometimes run out of favourites early on.
The mixed grill or the shish tawouk make great main
dishes. The grill-marked meat is tender, smoky and perfectly complemented by
the tangy garlic sauce served on the side. For dessert, try the rice pudding
served with nuts and raisins; the pudding is the perfect consistency and
temperature; but see if they can add cinnamon to make it even tastier.
A meal with shared salads, a meat entrée, dessert and
drinks will cost around 125LE to 150LE per person. Order less than you think
you need; because finishing everything on the table at Papillion is a difficult
task.
Given its secret status, Papillion is never full, even
at fetar time; so it is the perfect place to break your fast with a large group
or to have a one-on-one meal where your conversation is not drowned out by
large crowds.
For fetar, Papillion offers dates, karkadeh, amar el
din and tamr hindi, followed by a selection of soups such as lessan asfour,
lentil and cream of chicken, after which guests can order from a menu full of
Lebanese classic mezzas and meat dishes in addition to Ramadan treats of okra
and molokheya prepared Lebanese-style.
Though humble and homey, Papillion's food is arguably
the best Lebanese in Cairo–
sorry Lebanese expats, the secret's out!