Pasta Republic: Creamy, Heavy Pasta!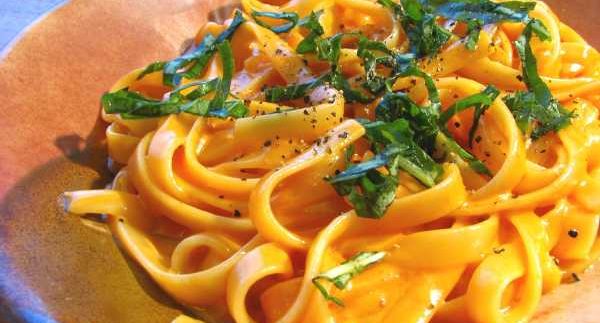 The
dodgier end of Road Nine in Maadi is undergoing a change: chic new venues are popping up,
including Pasta Republic, which provides
an airy but rustic Italian inspired atmosphere. While many of us never
venture past Diwan on this side of Road Nine, this hidden
venue is starting to attract a new crowd. Located across from
Ceramic Café, Pasta Republic doesn't
offer light Italian fare but hearty portions that are perfect for the very hungry.
Pasta Republic has modern décor and
a glass exterior; and although it is new and not yet bustling, it seems to be
attracting a growing clientele.
While
the space is open and well-put together, the couch-like seats have awkward
backs and don't let you recline at all; instead, they dig
uncomfortably into your back. Despite the odd seating, the overall atmosphere
is pleasant, and the service is attentive and efficient.
The
food is truly heavy, yummy comfort food with rich, creamy sauces and heaping
portions. While extremely tasty, be warned that it will be a heavy meal;
perhaps schedule a nap into your post-dinner plans. It's still uncertain if
this place will have as much appeal come summer; so be sure to get there before
the July heat hits Cairo .

The
menu boasts a full range of dishes, from appetisers like an extremely fresh and
zesty bruschetta to full courses of chicken and meat with side portions of
steaming pasta to thick, warm though somewhat sauce-less
pizzas.
The
speciality is by all means the pasta, and all kinds of it.
Here you can make up your own pasta dish. The waiter brings out a plate to
demonstrate the different kinds, from corkscrew fusilli to bird nest
tagliatelle; there is a broad spectrum of choices. There are a range of sauces
but the cream or rose sauces are highly recommended. Then come the toppings,
with the sundried tomatoes adding a sweet smoky flavour, perfection with a
topping of grilled chicken. Whatever your pasta fancy,
you have a vote on the type, the sauce and even the topping; so if it is
control you crave, it is control you get at Pasta Republic.
The
watermelon and strawberry juices were both icy cold and fresh-tasting. The only
dessert we sampled was similarly refreshing: a bowl of two scoops of ice cream
from their sweets section. We chose strawberry and chocolate from the line-up
of vanilla, mango, chocolate and strawberry. The strawberry was a tart sorbet
while the chocolate was rich and contained pieces of genuine chocolate. The
moderate portion made a delightful conclusion to the steaming pasta
meal.
Prices
start at around 40LE for a pasta entrée, with different accents– such as chicken
cubes, beef bacon, sun dried tomato, mushrooms, seafood and more– each accruing
an additional 10LE to near 22LE to the total. Depending on how many flavours
you crave, the price therefore varies, but is generally well worth it for the
generous portions. Overall, this is the perfect place for those wishing to
tailor their meal; but do come ravenous and ready to feast.