Pastaweesy: Pasta & Rice Specialists in Haram
159 Faisal St, (by El Arish St), Haram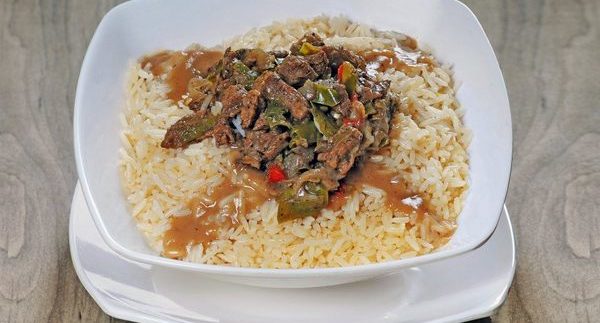 Located off
well-known Arish Street in Haram, Pastaweesy's name is self-explanatory. Having opened in December, Pastaweesy has a selection of pasta and
rice served with different sauces and toppings with prices starting at 3.75LE.
Dishes include pasta and rice with tomato sauce, pasta in white sauce, rice
with she'reya or basmati rice with brown sauce – all come in either Lux or Super Lux sizes; the equivalents of large and extra large.
Sandwiches, either medium or large, begin at 4LE and 6LE
respectively. A regular koshary will cost you 3.75LE, while a Lux is 5.50LE and
a Super Lux 7.50LE. To turn your meal into a combo you have a couple of options:
for 5.50LE you will get a drink and fries, add a dessert to that for 7.50LE. Or
choose crispy Lebanese bread with a drink for 4.50LE, which with a dessert will cost
you 6.50LE.
The desserts at Pastaweesy include rice pudding and
mahalabeya (both for 3LE).
This time we didn't visit the place but opted to order it
delivery instead, which thankfully arrived quickly. The
food arrived warm and well-packaged and each box was labelled with its contents making the process
of finding your dish hassle free.
We had settled on seafood spaghetti in white sauce (19LE) and basmati rice with
meat strips (13LE). We also decided to try the Alexandrian liver sandwich (7.50LE) and an order of rice pudding.
The white sauce on the pasta tasted good but the pasta
itself was mushy. The seafood however, made up of shrimps and calamari, was
well-cooked and fared better than the rest of the dish. The basmati rice was
equally overcooked but the meat was tasty. The liver sandwich was average,
tasting unremarkable. The rice pudding came in a large portion and was at the right level of sweetness but the rice used was little, and it made the whole thing a bit watery.
The idea behind this venture is a novel one, but their Super Lux size isn't as super as you'd think and is really only just enough for one adult diner. But if
you're stuck in the middle of traffic on either Haram Street or Faisal Street
and feel like a wholesome meal at a reasonable price; Pastaweesy ticks both of those boxes.