Pepe's Pizza: Sohour-Friendly Pizzeria on the Nile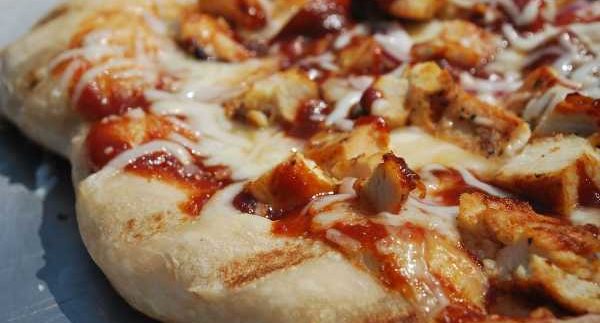 Let's get real for
a minute. We can only last so many Ramadan nights in Cairo stuffing our faces with kofta and
kobeba until we need to change it up a bit. Located along the Nile's edge on the
Nile Boat in Giza
is Pepe's Pizza, a new pizzeria that serves up fetar and sohour when dinner at
home just isn't cutting it anymore.
Sharing a boat with
its partner Ruby Tuesday's, Pepe's is a
newly opened international chain. The venue definitely presents that pizzeria
feel with wallpapered-graffiti walls and big, cosy booths; so settling in to
get your money's worth isn't difficult.
For a reasonable
75LE per person (excluding tax and service), the sohour set menu includes karkadeh
and mango juice, mushroom or lentil soup, a pizza buffet and a salad buffet.
While the wait
staff were enthusiastic and quick to help, we were a little confused; there was
no pizza buffet in sight. Instead, you're asked to simply choose your preferred
pan from the menu and they'll serve it up at the table. If you finish; just
order more.
For starters, the
cream of mushroom soup is a pleasant surprise, filled with crisp red onion,
fresh mushrooms and celery, and topped off nicely with a hefty amount of
Italian herbs. The salad bar has fresh green romaine and spinach, while standard
toppings offered include tomatoes, olives and mezza dips.
As all of the
pizzas seemed unique with toppings such as peanuts on the Thai pizza and pesto
on the veggie, we decided to give them both a shot. The Thai pizza came with
coriander, peanuts, red pepper, chicken and garlic. Although they didn't skimp
on the toppings, the minimal sauce and spongy crust were disappointing. Unfortunately,
the veggie pizza tasted more like a frozen pizza and was cooked to the same
degree. The sun-dried tomatoes and pesto were delicious, but what's a pizza
without the crust?
For two sohour meals
and a large bottle of water, the total was 190LE. Pepe's is cute but the pizza
is lacking. Other non-sohour menu options include pizza pies and Caesar salads
as well as pastas and tempting desserts. If you're in the mood for a fresh
salad and soup; stop in and enjoy the kitschy cosiness.