Pizza Bar: Fairmont Heliopolis & Tower's Forgotten Restaurant
Fairmont Heliopolis & Towers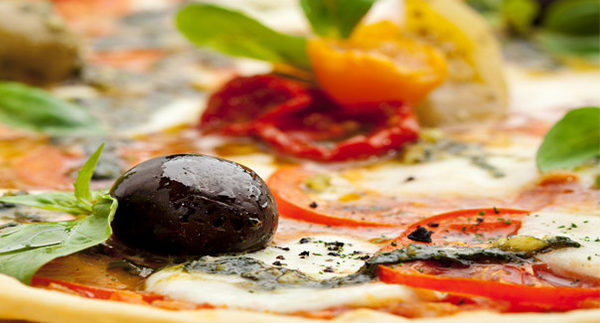 Whenever Fairmont Heliopolis & Towers is mentioned in a discussion,
all that comes to mind is elegance, modernity and perfection. Unfortunately
though, at the time of our visit Pizza Bar did not meet these standards or our
expectations.
The restaurant is divided into two areas; indoors and outdoors. The
former was crowded and seemed like a regular café with nothing that stood out.
The latter however, looked empty. The fact that the few tables were scattered
around in the space only added to the feeling of it being deserted.
When seated outside, one side of your view is the well equipped kitchen
behind a glass partition along with the garden and swimming pool. But less
pleasingly to the other side, you will be faced with some rather ugly,
unfinished buildings.
Pizza Bar has a unique atmosphere. The low music switched from Fayrouz
to electronic music and would've been hectic if it were louder. The lighting
was a bit dark but that didn't really bother us because it added to the overall
calm around us.
We ordered crispy goat cheese (75LE), chicken Caesar salad (50LE), pizza
margarita (60LE), pizza smoked salmon (75LE), pizza BBQ chicken (70LE) and
passion fruit crème brûlée (45LE).
The crispy goat cheese was served with a marinated field greens salad,
caramelised sweet onions and apple cider. Although the name sounded sophisticated
and enticed us to try it out, in the end it tasted like a normal good quality
white cheese. The chicken Caesar salad, made up of Romaine lettuce, Parmesan
cheese, croutons and anchovies was pleasant enough however but needed a bit
more dressing.
After the appetizers, we went for the pizza. However, from the first
bite it proved to be disappointing. We had ordered a variety of pizzas and what
they all had in common was that the dough was neither delightfully crunchy nor
enjoyably soft. The BBQ chicken was able to add some taste to the flavourless
dough, but the smoked salmon with goat cheese pizza disappointed us further.
The taste of the sour cream was absent and the goat cheese tasted more like labnah.
To make matters worse, the smoked salmon was not fresh and had a tough texture.

Fortunately, the dessert made up for the pizzas' shortcomings. We
ordered a passion fruit crème brûlée (45LE) which was refreshing and had the correct balance of flavours.
Overall, dining at Pizza Bar was a disappointing experience because we
had gone with high expectations. Had it actually been a café we would have been more
understanding and less demanding.. For its prices, Pizza Bar is not generous
with the portions, and left most of us up for another round of food.