Pizza Mia: Zamalek's Authentic Pizzeria Gets a Makeover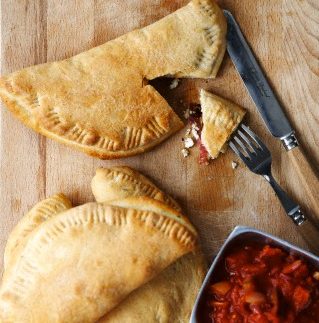 Pizza Mia in Zamalek has already proven itself to be one of the best pizza places in Cairo. Deeply missing the pizzeria while it was shut down for renovations, the supposed new and improved version had us going back, eagerly waiting to see what had changed.
The location is the same, on the corner of Taha Hussien and Ismail Mohamed, and so is the menu. But what has completely changed is the interior.
The biggest change comes in the actual seating areas. Originally, Pizza Mia was made up of a counter that faced the door, with seating limited to some counter space spread along the remaining walls. Now, the counter that serves pizza slices and takes orders is found to the left of the restaurant as you walk in, with a counter and stools facing it on the right. Extending further into the back, tables that accommodate up to five people take up most of the main area, while a couple of hidden ones are found behind a corner, deeper inside the space.
Another new addition is a shelf with buyable products such as locally made jam (20LE) in apple and cinnamon, fig and cherry flavours; as well as cooking treats such as packets of mixed herbs (19LE) and blends for fish and meat (12LE). They offer sun dried tomatoes (12LE), sea salt with varying additions (10LE), and not to mention jars of organic honey (45LE).
Wanting to try something different than their standards pizzas, we opted for a caprese salad (22LE) and a three-coloured pasta salad (22LE) to start, and the Calzone Fantasia (36LE) as the main dish.
The caprese salad was well presented but we found the balsamic dressing to be excessively sweet for the ingredients; the mozzarella wasn't amazing either, being quite tough. The pasta salad was also a disappointment. To begin, the pasta was just a basic penne and not three-coloured; the combination itself was uninteresting, where it was essentially a caprese salad chopped up and added to the pasta – it was also severely salty.
The calzone fared better, though a couple of extra minutes in the over would have gone a long way. Oozing with cheese, black olives and sausage pieces, it was tasty but a dash of hot sauce would have complemented it wonderfully – they sadly had none.
While we will continue to love Pizza Mia's pizzas, and will undoubtedly pass by for a slice or two, we had hoped for a more extensive upheaval. The five-seater tables are little too big for such a small place – especially one frequented by smaller groups. By switching up the design they've also lost one of the restaurant's nicest aspects; to munch on a slice of pizza while looking at the window, as you once could.
We are also eagerly waiting for them to provide extra pizza toppings such as oregano, grated parmesan cheese and hot sauce – they should also have fresh ground pepper available.
Pizza Mia still gets our praises in terms of pizza, but what was hailed as a great new expansion has left us a little underwhelmed. In saying that, however, it's still the best place for pizza in Cairo.