Pomodoro: The Best 15LE You'll Ever Spend in Cairo
197 Tahrir St. (off Bab El Louk)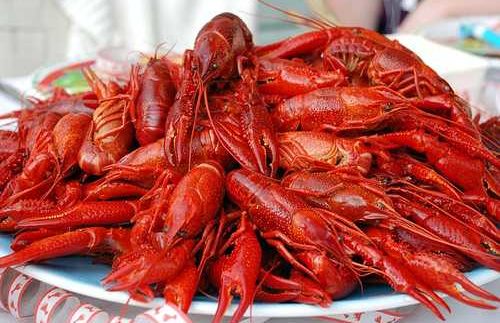 Delicious cheap eats are always a good thing, and this
is a specialty that West El Balad, or Downtown Cairo, does particularly well. Amongst the
downtown crowd, there is buzz about a new hot spot called Pomodoro just
around the corner from the infamous El Horreya bar. And guess what; it's not
taameya, foul or koshary– it's an irresistible plate of seafood pasta for only
15LE!
Don't expect scenery, don't expect to be waited on and
don't expect to get your food right away. This is, after all, a baladi street
eatery. Expect to sit on tiny plastic stools with miniature ahwa tables. Be prepared to wait to place your order during regular dinner hours and to sit for forty-five
minutes to an hour and a half for your meal to arrive. It might seem like a compromise,
but this pasta dish is totally worth it.
Most people come to this place for one and only one thing,
and that's a humongous plate of seafood pasta. There's not a lot of menu variety,
but you can get the same plate of deliciousness in various portions for 20LE,
25LE and 30LE. Portions are huge; a grown man can barely finish the 15LE plate.
This plate of wholesome deliciousness is a sea of
spaghetti in a rich, peppery tomato sauce covered with fresh herbs. Scallops,
about a dozen clams, calamari and two small crawfish sit on top of the mound of
pasta. It's the kind of dish you'll keep eating even once you're full, because
it's really that good. Allegedly, one of the cooks studied briefly in Italy,
which would explain why this irresistible pasta dish has arguably the greatest
value for money in Downtown Cairo.
However, pasta isn't the only thing on Pomodoro's
menu. There are also some sandwiches available like chicken breast and chicken
pané. Again, the portions are generous and they cost between 10LE and 20LE.
Bear in mind that this is still street food; so come
with lots of tissues or napkins, especially if you want to enjoy the crawfish. Bring
your own drinks, or buy them at the shop next door and get ready for the
seafood pasta that West El Balad won't stop raving about.