Prego: Maadi Fast Food Delivers the Goods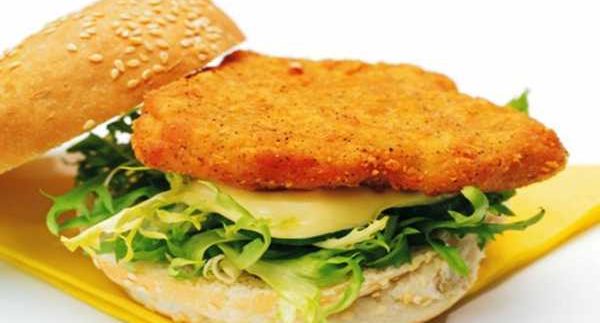 Lunchtime is happy
time for those with offices or homes in Cairo
within the delivery radius of Prego. That is because Prego's basic yet delicious
food is a favourite at offices around Cairo.
The menu options range from healthy to sinfully rich, and are varied enough for
daily orders. Prego's quick delivery and efficient service make for an all-round
excellent dining experience.
With restaurant branches in Nasr City as well as Maadi, Prego offers a range of food items from simple sandwiches to massive combos, with a salad or two thrown in
for good measure. If you are on a diet; try the surprisingly good chicken Caesar
salad (16LE) or the green salad, made with crispy fresh vegetables (4LE).
Sandwich options range in price from 11LE to 21LE
and are large enough to provide ample sustenance. Our favourites
include the flavourful shish tawouk sandwich, which is stuffed with tender
spiced chicken, mayonnaise and pickles for just 15LE. We also enjoy the
Alexandrian liver sandwich, which is served with tehina and green peppers (11LE),
and the shrimp pané sandwich (17.5LE) of crispy fried shrimp with sweet and
sour sauce on fresh bread.
Different sizing options for sandwiches allow you to
choose the right amount of food or to combine a small sandwich with a salad for
the ultimate lunch.
For the extra
hungry, Prego serves up a variety of combo meals, all including fries and a
drink. Combos range from 18LE for a medium chicken pané meal served with
garnishes or 16LE for a medium grilled kofta meal up to 30LE for
the marine seafood platter of grilled shrimp, crab and vegetables or 22LE
for a big bite burger.
Our personal
favourites include the Texas
chicken combo (20LE), a spicy concoction of chicken, vegetables and barbecue
sauce cooked with Tex-Mex spices and the master crispy, a crunchy chicken
breast sandwich served on a fresh bun (20LE).
At Prego, they
take their menu a step beyond competitors with an extensive
array of offerings by the kilo. We love the fact that they have diet
shish tawouk and chicken breast selections that come with rice, tehina
and garlic dip. Other per-kilo choices include kofta and chicken pané.
For a takeout
feast; try one of Prego's massive meal choices. Choose from chicken pané, shish
tawouk or half or whole grilled chicken, or even Chinese chicken or mixed grill (27LE to 40LE).
Generous helpings served with all the trappings make for a delicious, filling
and wallet-friendly food feast.
Prego is the restaurat to go
to for fresh, tasty, and varied dishes that won't leave you in need of overtime
pay.