Prestige: Massive Menu in Mohandiseen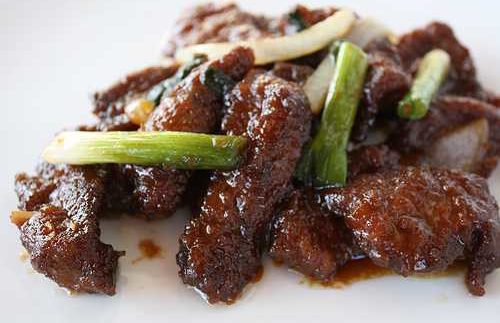 At first glance,
Mohandiseen restaurant Prestige seems almost worthy of its name. A few charming tables are arranged on the
sidewalk for patrons wishing to dine beneath the warm glow of the lamppost, and
the tables inside are each garnished with a fresh rose. However, upon opening the
menu of this international restaurant, patrons may start to feel a little wary.
An international
menu needn't necessarily be focused on one region; restaurants like Fuego
and La
Bodega are testament to this. In the case of Prestige, whose options jump
from Egyptian to Italian onto Mexican with a foray into Asian; the menu is confused.
The Thailand soup (24LE) promises chicken, vegetables
and ginger as well as coconut milk or (oddly) regular milk. Unfortunately, the
soup is not served with either of the creamy ingredients; nor does it come with
much ginger to speak of. However, as a
chicken and vegetable soup, it is soothing and tasty with a side of lemon to
brighten the flavours. Filled with courgettes, carrots and small
strips of chicken; it's a satisfying starter.
Tempura calamari
(28LE) is a large portion of mostly fried tempura batter, with scant calamari. The
calamari rings have very little flavour, but the texture is just fine. Served
with lemon and sweet and sour sauce, it's a good option for anyone wanting a
fried treat with just a hint of the ocean.
Wise visitors of
Prestige will quit while they're ahead and venture no further into the menu. Perhaps
the restaurant is best visited from the sidewalk tables, for shisha, a
pleasingly tart lemon juice (10LE) and some appetisers.
Unfortunately,
the entrées are rather disappointing. The chicken milano (52LE) is covered with a
slice of turkey, smothered with clumpy cream and cheese, and plated with white
rice or French fries and overly steamed vegetables. The entrée of Chinese beef (62LE) is tender, as are the
accompanying peppers and onions; but the soya-based sauce is so salty that more
than a few bits of the dish are hard to swallow. Although cream caramel (14LE) may seem like a
safe choice, Prestige's version is rather gelatinous and lacking flavour,
adding to the disappointing dining experience at this restaurant.
An empty
restaurant is not always an ominous sign, but in the case of
Prestige; it seems that Mohandiseen's residents have found restaurants of
higher regard elsewhere.