Primo's Pizza: The Cheesiest Pizza in Town?

Pizza is almost everybody's favourite food. Indeed, Pizza is the type of food we love to share with friends and loved ones, the type of food we love to order while laid back at home, and the type of food that always leaves us full. One of pizza's primary ingredients and components are its toppings.
Hence, when it comes to evaluating and reviewing a pizza place, generous amounts of tasty toppings go a long way This is exactly the case with Primo's Pizza. Indeed, while Primo's Pizza menu isn't groundbreaking in anyway, Primo's has its incredibly creamy and dense cheese, and generous amounts of delicious toppings to boast.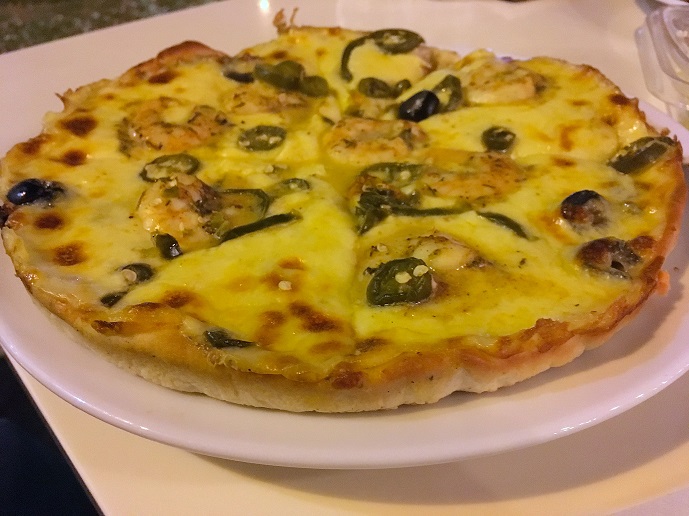 Speaking of generous portions, the large sized Seafood Ranch Pizza (80cLE), arrived covered with generous amounts of shrimps, crabs, mozzarella, mushrooms and, to top it all off, Primo's splendid Ranch Sauce.  This pizza was a delight to devour, with its blend of mozzarella cheese and ranch sauce complementing the tender crabs and fresh shrimps. As per our second pizza, the large sized Chicken BBQ Pizza (72 LE), arrived topped with a massive amount of sliced tender chicken breasts. The chicken breasts' tenderness make for a mouthwatering experience, that left us full! 
Primo's, however, can benefit from working on the presentation of their pizza dishes, as the presentation was a bit messy and almost unappetising. 
That being said, nothing would have made this place more perfect, other than a selection of appetisers and/or dessert. In a nutshell, If you're a pizza lover, and you don't mind the absence of a starter or a dessert, then Primo's is where you should be headed tonight!