Roastery: Great Value for Money in Maadi
11, Road 18, Near Intersection with Road 85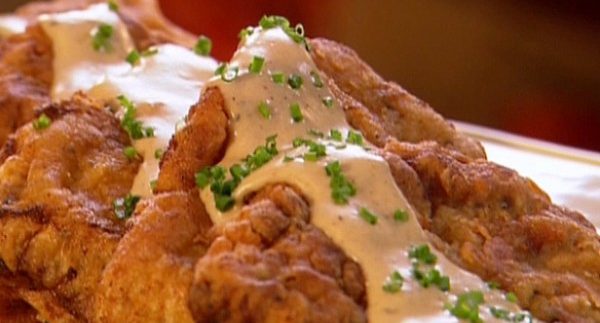 Comfortable, lazy dining is one of the things Cairo excels at. We all need a regular go-to option that satisfies the basic criteria – affordable, generous in portion and tasty.
This Maadi classic does just that. Roastery provides a warm atmosphere, complimented by the quiet neighbourhood of Sarayat El Maadi. It's one of those restaurants that you go to or order every other week.
With a massive menu including everything from starters and salads to seafood, steaks, burgers and pasta, there's something for every taste bud.
We opted for a Roastery classic; the Country Fried Chicken (46.99LE) with sides of mashed potatoes with gravy and corn on the cob. We also decided to try one of the main courses we hadn't tried before, the Grilled Salmon Fillet (69.99LE) with seafood rice and corn on the cob.
How fast the food is served will really surprise you. The food arrives hot and delicious, in enormous plates that will most certainly deceive you. The Country Fried Chicken was well breaded, crunchy and tasty, and it always has been. The consistency of Roastery is one of the biggest factors to its success. The side of mashed potatoes with gravy was smooth, warm and kind of zesty while the corn was well buttered and just the right amount of messy. For 46.99LE, this dish is an incredible value for money.
The Salmon, while a little dry, had a thin breaded crust that really gave the fillet that extra something. It was complimented with delicious lemon butter sauce and seafood rice, which could have used a little more calamari or shrimp in it, but was tasty nonetheless.
One of the great things about Roastery is, especially if you're feeling really hungry, you can order two sides of rice or pasta, leaving you with a portion that could easily feed two people.
Roastery is also known for really good desserts, so we opted for a Cheese Madness (26.99LE) and a Apple Pie Madness (26.99LE).
Basically, they take the cheesecake, mash it into a bowl with scoops of ice cream and biscuits, and then cover it in the strawberry sauce topping. The contrast of the textures and sweetness of ice cream and strawberries against the cake and biscuits is one you must try.
Similarly, the Apple Pie Madness is done with pie instead of cake, and topped with caramel sauce. While the contrast isn't as sharp and tasty, it still makes for a very good, and filling, dessert.
Roastery basically hits all the criteria for casual dining; it has the enormous portions, you get great value for money, it delivers for when you're feeling too lazy to go, and it's actually quite tasty.