Roastery: Titanic Menu, Massive Portions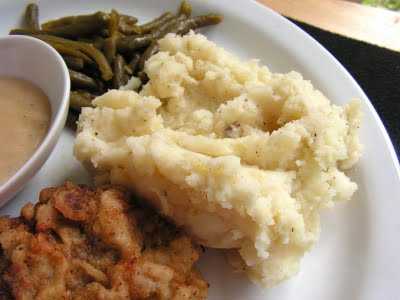 Set in a sleepy, dusty
side of Mohandiseen, Roastery provides a cool retreat from the Cairo heat. Upon entrance,
it's difficult to decipher whether the space is cosy or crowded. Along one side
is an infinite row of booths and on the other is a throng of seats and chairs.
The decor is schizophrenic to say the least, and it's hard to tell whether it's
a charming pastiche or an under-executed fuss.
The first thing
of note is that the menu is titanic. Vast variations of burgers, beef, chicken,
soups and salads take a while to grasp. The combination of choices that one can
craft from the variety of sides and sauces will either make you stay faithful
to your favourites or mix and match every time you dine there. Either way, the
process of ordering is enjoyable. Vegetables, French fries, mashed potatoes,
baked potatoes, fettuccine, penne, or spaghetti: pick two; any two.
The food is
served promptly- almost too promptly. So promptly in fact; it might have you
prodding and smelling your food in suspicion. You may be right to; a raw and
cold chicken breast was sent straight back. To the kitchen's credit, though; it was
replaced quicker than there was time to regret coming to the restaurant.
The oddly named chicken
under a brick costs a delightful 44.99LE, while a serving of grilled veal and
beef steak is for 79.99LE; an extremely
good price at first glance. Deeper into the massive menu, you get to the imported
beef section, where a steak is almost double the price. Don't be fooled, though;
Egyptian beef is as good as any. Well, it is the way that they make it at
Roastery. The food is presented in large dishes that make the servings look
deceptively small. The main courses are complemented with a huge dish of
colourful salad: lettuce, cucumber, tomato, olives, feta cheese…it's enough
to be a main course on its own.
Roastery delivers
what it promises; it hits the spot. Anymore than that, though; and it comes up a little short. It isn't a place for special occasions, and months later
you won't reminisce about the wonderful, once-in-a-lifetime dining experience
that you had there. You will shrug your shoulders and suggest Roastery when
your friends ask about a lazy weekend lunch spot. The prices are great: a main
course doesn't waver much higher or lower than between 45LE and 80LE.
Disappointingly, Roastery
doesn't necessarily provide the warm, homely, comfortable atmosphere that its
name evokes. It's stuck between classic class and clean cool, and it shows in
everything from the decor to the menu. Like most chains, it's unfocused and
seems to blindly follow the market and the trends. The food is good, and so is the service;
so who cares, right?