Roma Pizza 2 Go: The Latest Pizza Delivery Place in Cairo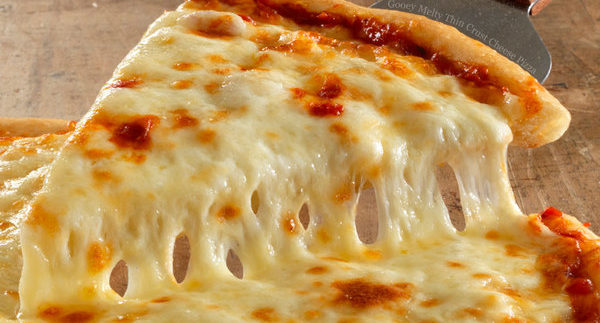 It seems like the
hunt for the best pizza in Cairo never stops.
Every time we think we've finally found the most delicious pizza, a new
venue opens up and the hunt starts all over again. After being infatuated with
the burgers from Buffalo Burger we decided to give their little sister, who
specializes in pizza, a try as well. Just like Buffalo Burger, Roma Pizza 2 Go
works on a delivery basis only.
Rome Pizza 2 Go delivers
almost everywhere in town. Apart from delivering entire pizzas you can also
order per slice. Curious about their various kinds of pizzas we decided to
order a bunch of different slices. The margherita slice (13LE) was very good; the
crust was thin and crispy and the slice wasn't drowned in an overdose of cheese;
the tomato sauce tasted fresh but we wouldn't have minded if there had been a
little bit more of it. We were however a bit disappointed with the pepperoni
slice (18LE). The pepperoni tasted more like regular salami; it was very
thick and therefore difficult to bite through. We were very much looking
forward to the fungi slice (16LE) but unfortunately we were once again disappointed.
There were more olives than mushrooms on top of the slice, turning it into an
olive-topped slice instead of fungi. But having said that, at least the
mushrooms were fresh and tasty.

The seafood slice (21LE) tasted very fishy,
which might imply that the fish they used had been frozen. It had toppings of
shrimp and calamari and although these toppings were generous, the overall
taste was very bland. The crispy chicken slice (17LE) was fairly spicy because
of the jalapeno topping and it fared well with the chicken; spicy food lovers
will absolutely indulge in this one. To top off our adventure on the road of
carbs, we also opted for the choco pizza slice (12LE). You can picture this as
following: a piece of dough with an entire Nutella jar on top. The chocolate
smothered slice was needless to say very tasty, however we did get a bit
nauseous after just three bites – then again we had already devoured so many
other slices at this point.
Ordering whole
pizzas is also an option; there are different sizes such as medium, large and
family sized. For the health freaks out there, you might like the diet pizza
which is made with a brown base instead of a white one. In general you can
choose any topping you like, you can also get your pizza with the crust stuffed
with cheese. Though we were really looking forward to trying out the marinara sauce,
it was unfortunately unavailable.
It is true that
Roma Pizza 2 Go isn't the best pizza around but with the added perk of fast
delivery, that goes almost everywhere, it may just become one of the more popular pizza
places in town.