Romano's Macaroni Grill: Oil-Heavy Italian
CityStars, Phase 2, 4th Floor,

11am - midnight (thur.- sat. till 1am) -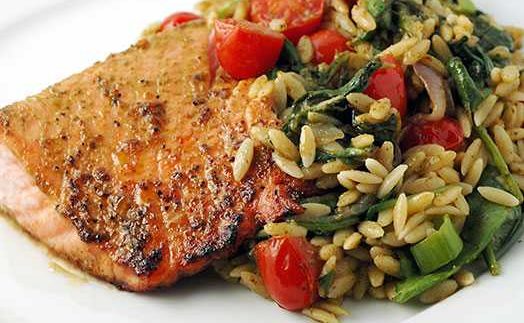 We've noticed
something about CityStars: there are bad-tempered toddlers lurking on every
corner. Not that we have anything against kids; but watching them yell, scream,
howl and crawl across the mall floors like little mad men can be
disconcerting when you're trying to enjoy your meal. Located on Phase Two across from Wagamama's, Romano's Macaroni Grill offers shelter away from the screams
with its large leather booths and cosy tables, which come with paper
tablecloths and crayons to doodle all over.
One thing that
has many Cairenes commuting all the way to this restaurant is the delectable
sundried tomatoes soup (15LE), which has a nice balsamic honey mustard glaze
and is unfortunately a soup of the day; meaning you may not always find it
available. The freshly baked peasant bread with rosemary is a complimentary
appetiser, with which you should greedily dip into the plate of olive oil and
freshly ground pepper that is prepared at your table.
For an Italian
chain, the melted lasagne with sausage and pepperoni (54LE) came in a
surprisingly tiny portion- Italians are known for their large and healthy
appetites. The Alfredo fettuccini pasta (39LE) was bland; it needed heavier
seasoning and a dollop of parmesan. Carmela's chicken rigatoni (54LE) was a
much better choice, with marsala sauce and parmesan. Though the sauce had a
nice, sweet constituency to it; the pasta was far too oily and we could barely
finish our portion.
The grilled
salmon in teriyaki sauce (89LE) was too dry and the sauce's flavour could have
been stronger, while the side of spinach orzo pasta was too bland. The food's
oily texture may be intolerable to those used to lighter meals.
For dessert, the
pana cotta with raspberry sauce and a side of biscotti (33LE) was fine, though
the Italian cuisine expert at our table noted that it should have been lighter
and more velvety, while the raspberry syrup was quite rich.
Despite the
oil-heavy meal, our time at Romano's Macaroni Grill is usually a pleasurable
experience; but this depends entirely on our waiter, who can make or break the
dining experience. Luckily, on our last visit the staff was amiable and very
accommodating, and even gave away the secret ingredients to the sundried tomato
soup.

One appetiser, two main courses, a dessert and two drinks came to 250LE.
This isn't exactly cheap Italian cuisine, but it's worth the occasional visit
when your feet are worn out from shop-browsing and you need to escape the
toddlers.