Ruby Tuesday: American Diner Chain Opens in New Cairo
Inside Cairo Festival City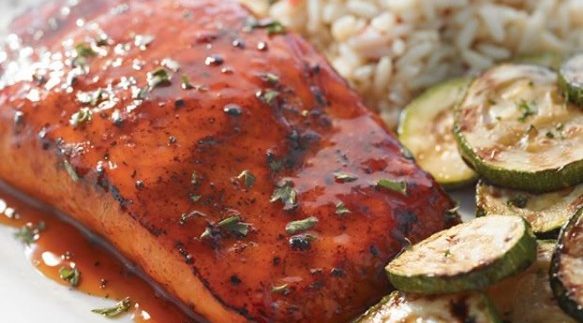 From time to time, everybody loves some wholesome American cuisine. Upon hearing that Ruby Tuesday opened its doors to New Cairo residents, we immediately made our way there to enjoy some of its hearty dishes.
Located in the Dancing Fountain arena in Cairo Festival City Mall, Ruby Tuesday offers both outdoor and indoor seating; both of which are roomy. Seeing as how the outdoor seating area did not overlook the fountain, we opted for the indoor seating, with its American diner vibe, to at least enjoy our meal with the AC on. That might have not been the best choice we've made that afternoon as the place was filled with bustling customers and was a bit noisy.
Our waiter was efficient and immediately placed some menus on our table, and we did not hesitate to skim our way through them. The appetisers, named "shareables", are classically all-American with a hint of tex-mex flavours and ranged from spicy chicken wings to mozzarella sticks to quesadillas. The main courses are similarly plentiful; from burgers and pastas to ribs, steaks and seafood.
Our drinks arrived a measly few minutes after we placed our order and our food followed, though taking quite a bit longer than it should have to arrive. Our Parmesan Chicken Pasta (65LE) was a deadly yet delicious combination of fried chicken chunks and penne pasta all drenched in a creamy, Parmesan sauce. The sauce was way too dense, makig the heavy dish difficult to finish. The Chicken Fresco (65LE), however, was quite the opposite; light and easy to wipe off the plate in a jiffy. The juicy grilled chicken breast, topped with chopped tomatoes, came with two sides; we opted for sautéed vegetables and red sauce pasta, both of which were flavoursome, as well as delightfully light.
Thinking that we could definitely use a sweet treat to finish off our meal, we took a quick glance at the desserts offered and immediately knew what we wanted: the Double Chocolate Cake (39LE). Other options available included the Ruby Sundae – delicious-sounding 'New York Cheesecake' – as well as tiramisu, chocolate brownies and the seemingly sinful 'Blondie'. Arriving a few minutes later, we immediately knew we made the right decision; a chocolate fondant-like cake, filled with melted chocolate sauce accompanied by a scoop of Vanilla ice cream and some strawberry sauce.
To sum up, we had quite an unforgettably heavy yet ultimately delicious meal at Ruby Tuesday. Our main courses were quite scrumptious, despite the Parmesan sauce being a little on the dense side, while dessert was probably the best chocolate treat we've had for a while. Next time, however, we'll probably be sticking to the outdoor seating area to avoid the overall clamour and noise.