CityStars, Phase 1, 5th Floor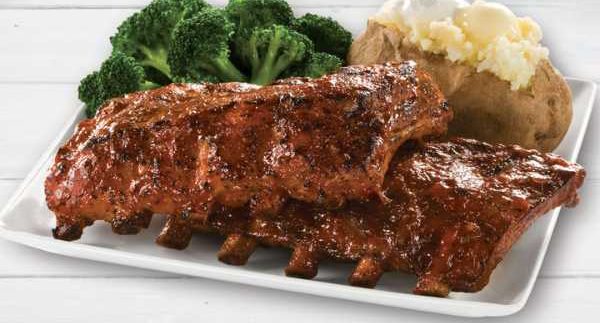 Ruby Tuesday is all about ribs, ribs and ribs. Just in case we didn't
make ourselves clear; go if you like ribs. Located in CityStars, this American
diner really doesn't have much going for it in terms of atmosphere; as it opens
onto the mall itself and you're constantly seeing shoppers walking back and
forth, with some even stopping to gawk while you tuck into your order.
The ribs are delicious, though. Slow-cooked until extremely tender, they
have a distinct 'melt in your mouth' quality. Steaks and burgers are also served,
though the steaks are nothing to write home about, but really no worse (or
better) than the ones you are likely to get in other restaurants with a
comparable price range such as Chilli's.
The appetisers are a different story, however: definitely go for the succulent
mini-burgers and the Thai poon shrimp; and the salad bar is nothing to scoff
at, either. If you're the honest type and admit to having a sweet tooth, leave
room for dessert. Try the New York
cheesecake, the double chocolate cake or the Italian cream cake, which is
layered with cream cheese and toasted coconuts.
The waiters can be a bit confused; especially if the restaurant is busy,
and it usually results in orders occasionally getting mixed up. However, all
mistakes are rectified with profuse apologies and smiles all around, so you
really don't feel like biting your waiter's head off for messing up.
Price-wise, Ruby Tuesday is very similar to other family-style
restaurant franchises. A meal for two including an appetiser and dessert should
cost around 300LE. Since the portions
are huge, Ruby Tuesday is excellent value for money. All in all, if you are shopping in CityStars,
Ruby Tuesday may be one of the best sit-down, non-fast food restaurants in the
mall.