There's an obvious lack of Asian restaurants in Sheikh Zayed, which is why we were so thrilled when we heard that Sabai Sabai has just opened in Galleria 40's Zaitouna food hall. In comparison to the other restaurants in Galleria40, Sabai Sabai is more elaborately decorated, but when it comes to food, the menu could be a bit confusing. They have two menus; a giant Thai menu with descriptions of the items, and a small Chinese menu that only includes the name of the dishes.
We started our meal with BBQ Chicken Buns (60 LE) and Tod Man Kung (65 LE) as appetisers. Sadly, the BBQ buns were very chewy and dry, and there was no filling whatsoever. The Tod Man Kung, on the other hand, was much better. These deep fried shrimp cakes had a fantastic crunchy crust and were well seasoned. The texture of the shrimp cake itself was a bit too dense though.
As for the mains, we opted for Kang Keaw Warn Nue (87 LE), aka green chicken curry, Kai-Pud-Med-Muang-Him-Ma-Pan (89 LE), aka oyster beef, and a side of Kuay Thiaw Pad Si-Wi (85 LE), aka pad Thai noodles.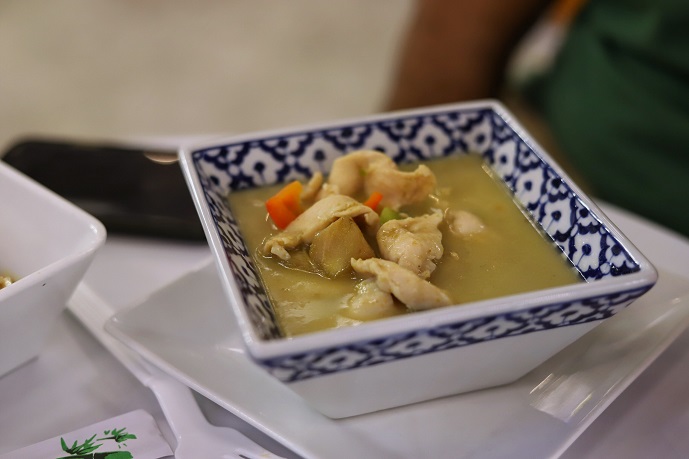 The green chicken curry contained a mix of veggies, a lot of eggplant, and was seasoned with basil. The chicken was quite tender but the portion of the chicken was too little, and the sauce was a disaster. It was extremely watery and had no flavour at all. Meanwhile, the oyster beef made up for the terrible chicken experience. The beef was perfectly cooked, the sauce boasted a delicious sweet and salty mix, and the cashew added a great crunch to the dish. Our happiness, however, didn't last long as the Pud Thai Noodles were very sticky, tasted and smelled funny, and were weirdly wet. On the bright side, the portion was huge; it was enough to for 3 people to share.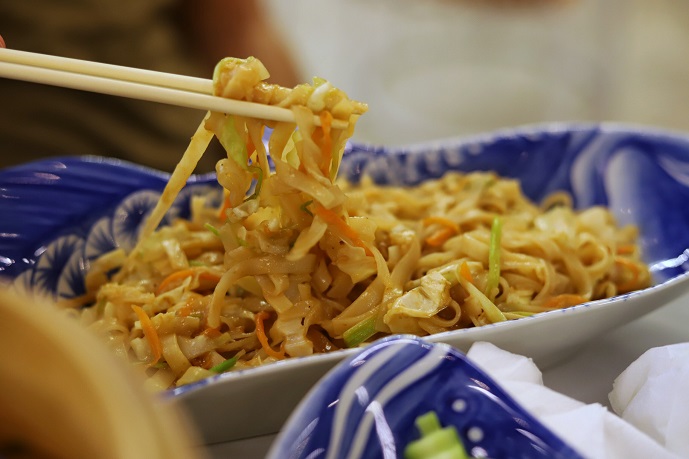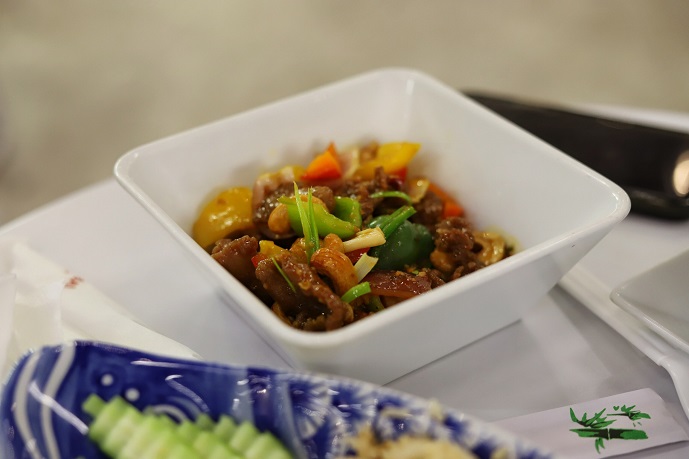 We honestly don't know what to make of our experience at Sabai Sabai. Almost every dish had a huge problem, in terms of both flavours and execution. This generally does not match Sabai Sabai's really good reputation. Maybe it was just a bad day.