Sakura Sushi: Maadi's Oldest Japanese Restaurant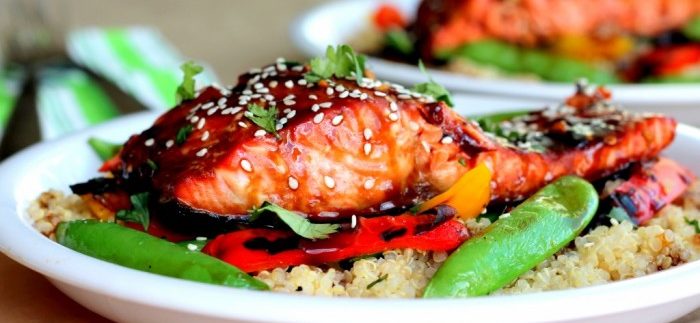 Japanese cuisine in Egypt is probably one of the most misunderstood. There's so much more to it than just sushi, but with the grouping of all Asian cuisines into single restaurants that serve Thai, Korean, Japanese and Chinese, it becomes increasingly more difficult to make a distinction.
Sakura Sushi is one of Maadi's older restaurants. On our original visit in 2010, at the height of the sushi fad in Cairo, we had a great experience, so we decided we'd stop by the very modestly sized restaurant on Road 231 – just next to Stavolta – and see how an old favourite at Japanese cuisine has dealt with the last four years.
The interior decor hasn't changed much from the kitschy family diner feel, but the staff is still as friendly as ever, seating us promptly and offering any required assistance with the menu.
Offering an interesting selection of soups, salads and appetisers, the menu also features several delicious main courses such as Chicken Katsu and Salmon Teriyaki, alongside rice, noodles and the sushi menu.
To get an all around sense, we opted for the Hana Combo (130LE) a 24-piece sushi combo featuring 10 sushi rolls, 8 California rolls, and 6 Maki rolls of your choice, as well as a Beef Teriyaki (60LE) main course and an order of Fried Rice with Vegetables (10LE).
Serving time was relatively prompt and the food certainly looked delicious upon arrival. From the Hana Combo, what stood out the most were the Crispy California Rolls featuring shrimp tempura, crab and a delicious teriyaki sauce, as well as the Philadelphia Rolls, featuring Salmon and cream cheese. While the sushi was certainly tasty, and of decent size, they all seemed to fall apart in the soy sauce or halfway to your mouth.
The Teriyaki Beef, is one of the best renditions of teriyaki sauce we've had to date. The beef itself was a little more chewy than desirable, but the biggest problem with the dish was the small portion for 60LE. The Fried Rice, aside from being an excellent complement to the beef, is possibly the best fried rice we've had anywhere, and could potentially save any main course.
To be honest, we expected a little more from Sakura, the generally underwhelming atmosphere was usually made up for to us by excellent food and service, which they still have but need to tweak slightly.