Salt: Dry-Aged Beef Burger Specialist Launches Delicious 'Secret Menu'
The concept of a 'secret menu' comes with several questions; what's a secret menu? Do you get to pick you order? How did you find out about it? Even though it's an old trend in the west, it's totally understandable to be confused, because the concept is very new to Egypt.
A secret menu is simply when a restaurant offers flavour combinations and hidden items like Burger King's Frings – obviously not in Egypt – which consists of a mix of onion rings and fries, or the four-patty Suicide Burger. Usually you'll find out about these items through word of mouth and social media; so basically you have to be a true fanatic of the restaurant. Just think of it like a hidden character in a video game.
Salt's secret menu offers Duck Confit and Chicken Waffle with two secret sauces, Honey Sriracha, and Spiced Maple.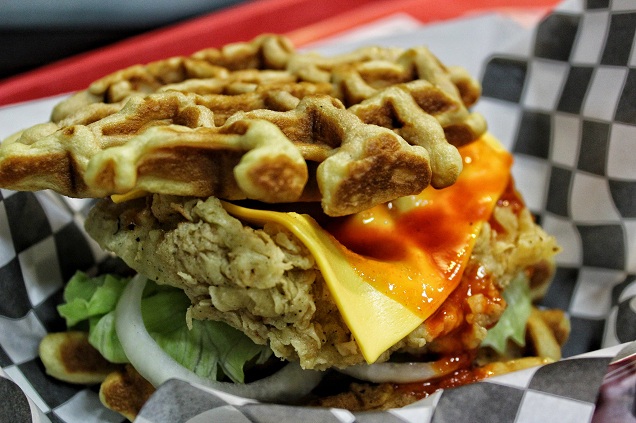 We kicked things off with a Honey Sriracha Chicken Waffle Combo (52LE). Two pieces of soft Belgian waffles act like a bun and are filled with a piece of fried chicken, a slice of American cheese, dill pickles, shredded lettuce, onion and spicy honey sriracha sauce – yes, this one item you can't eat without making a mess. Despite the waffles being slightly too thick for the filling and sauce being a bit too spicy, the overall flavours were on point and the chicken was very juicy and had a fantastic crispy crust.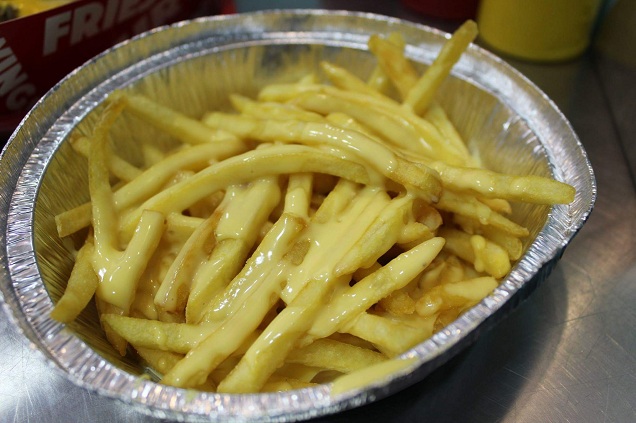 As for the rest of the combo, we opted for the thin and crispy cheese fries, which are smothered with a generous amount of tasty cheese sauce and fulfilled its purpose as a delicious sidekick to the chicken waffles.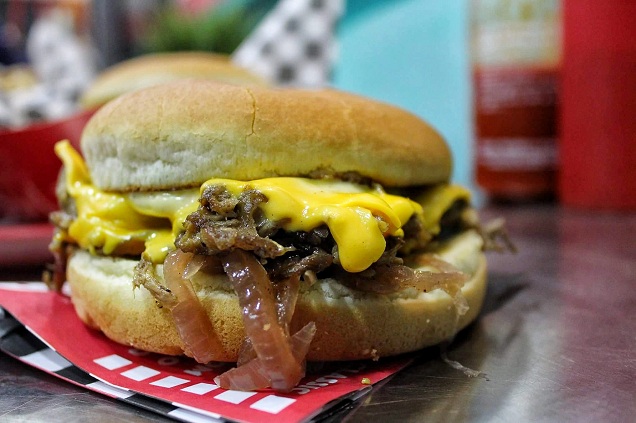 We also tried the Duck Confit sandwich (40LE). For those that might not be familiar with French cuisine, duck confit involves cooking duck in its own rendered fat. Served in their burger bun, Salt's sandwich version is filled with super tasty shredded duck confit, sautéed onion, the restaurant's Big Mac-like special sauce and melted American cheese. It was close to being flawless, but for the bones we found in it.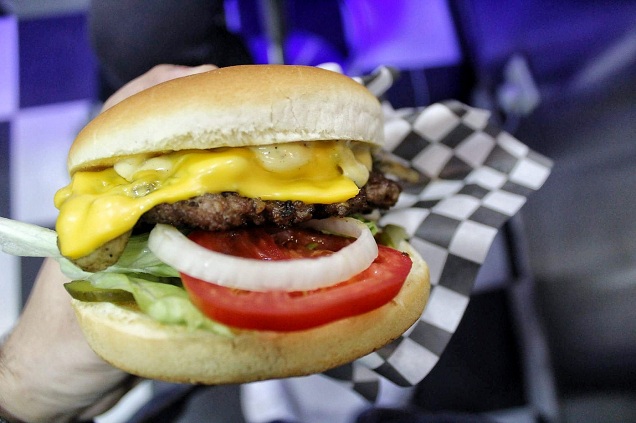 We couldn't leave without checking up on the not-secret dry-aged beef burgers and noticed a new addition to the menu – the Mushroom Burger (38LE). Just like our previous visit, the perfectly-seasoned beef patty had a crust bursting with flavours, the ingredients were very fresh, the soft potato bun was exquisite and the Big Mac-like sauce added sharpness to every bite, while the generous amount of fresh sautéed mushrooms added a great earthy flavour.
While the idea of a secret menu might seem strange, it's actually a great way to build and maintain a relationship with their loyal customers. But the best thing about our latest visit to Salt is that, not only has it maintained its quality, but it's actually improving it, too.