So, the bad news is that Cachimba is gone and we won't be having its paella again, but the good news is that the restaurant that replaced it, aka Sanos, is worthy of Cachimba's spot in Galleria 40.
As a venue, Sanos has an all-white setting with simple touches of wood here and there. The interior feels a bit incomplete with the wall of transparent jars and the messy black wires, however, Sanos is still in its soft opening phase, which most probably means that there is more to be added to the venue. There's also a good outdoor area that is perfect for brunch.
Our order consisted of the following; Thai Garlic Chili Fried Chicken Wings (45LE), Mandarin Salad (45 LE), Whole Rotisserie Smoked Chicken (165 LE), and the Texas Sandwich (120 LE).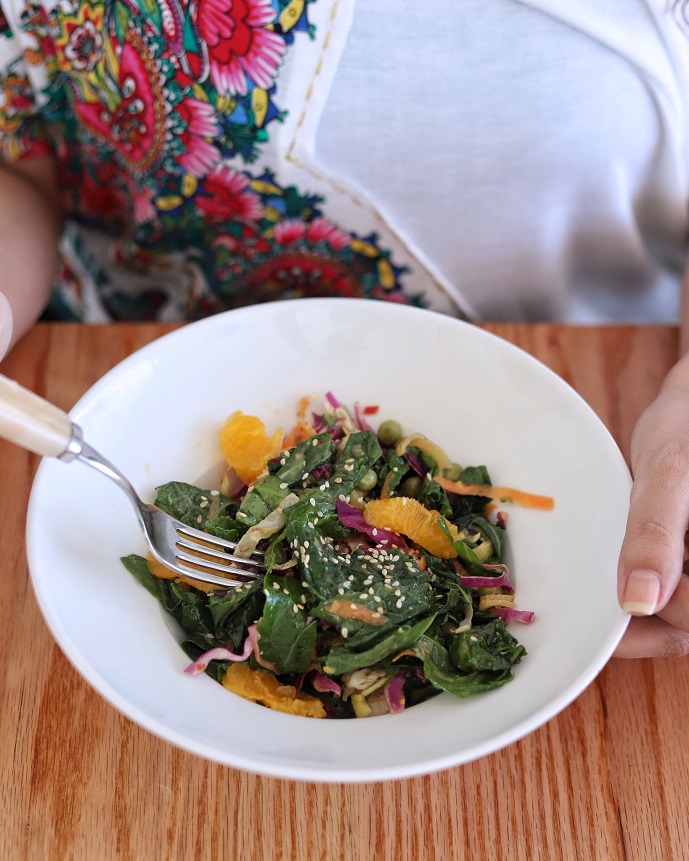 Starting with the wings, they had a terrific crispy crust that absorbed the mildly sweet and garlicky Thai sauce without getting soggy, or losing its crispiness at all. The portion was quite good, but placing the hot black skillet on a long wooden board made the presentation seem a bit overdone for a dozen wings.
Meanwhile, the mandarin salad -served on a generic white plate- consisted of kale, peas, orange slices, spiced caramelised peanuts, red cabbage, miso ginger dressing, and sesame for garnishing. Despite that the peanuts didn't make it to the salad, we still enjoyed its freshness, especially that the dressing complemented it without overpowering the whole dish.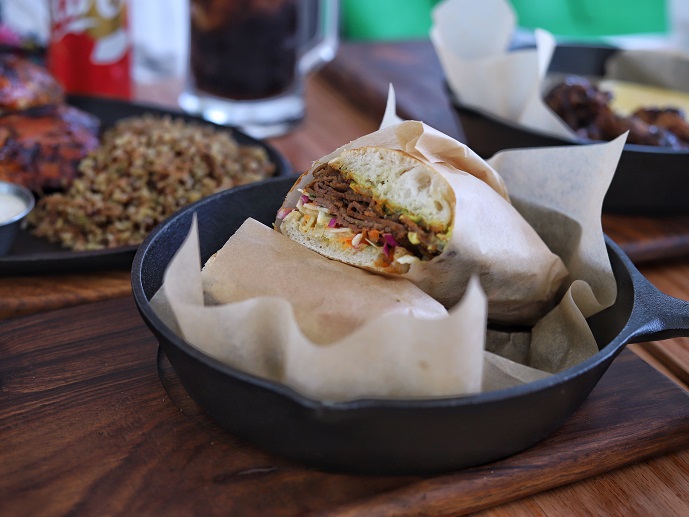 As for the rotisserie chicken, the skin was bursting with a smoked flavour that was similar to bacon, however, the chicken itself needed a little bit more flavour. The side of quinoa rice with vermicelli stole the spotlight with its uniqueness and delicious flavours and texture. While the Sanos Mayo dip was too tangy for our taste, the Sanos Chimichurri was just fantastic; boasting herby and garlicky flavours that went well with the chicken –it's advisable to consume with caution, as it's extremely spicy.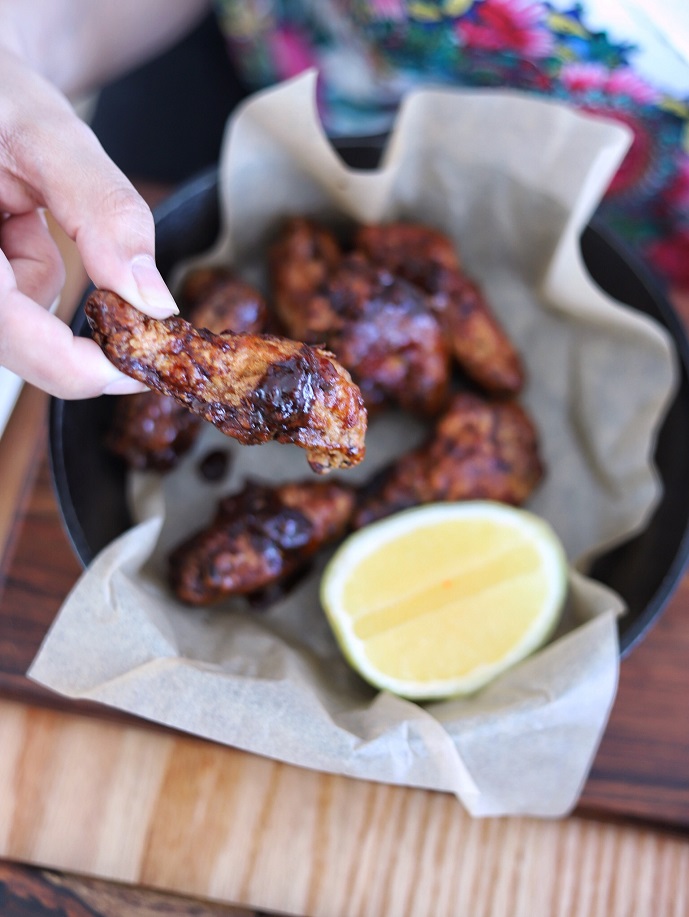 Moving to the Texas sandwich, it was our favourite item of the whole meal; we're talking about shaved beef slices with the right amount of BBQ sauce, topped with coleslaw and fresh guacamole to lighten things up, and served in an out-of-this-world honey ciabatta bread that we could happily eat it on its own. Although it's a 120LE sandwich that comes with no sides, we'd still go back and gladly order it because it was that good!
All in all, Sanos is still in its soft opening phase, but it really did impress us with its food. We loved the simplicity yet uniqueness of the dishes, the service was great, and we're definitely looking forward to trying their brunch menu.