Sapporo: Teppanyaki and Sushi Haven
Sheraton Cairo Hotel, Towers & Casino, El Galaa Sq.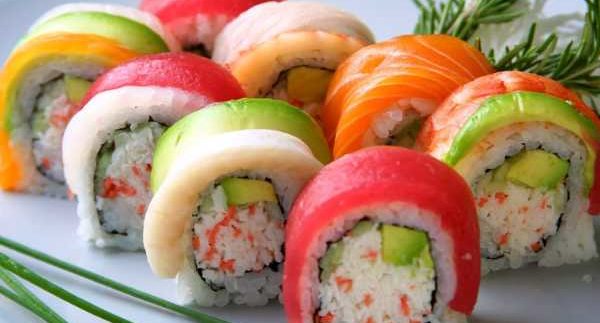 Every now and
then, we all need to treat ourselves and dine lavishly on delicious sushi in Cairo that
we can only afford to eat once in a blue moon.
Sapporo is a
simple yet upscale restaurant in Dokki that serves possibly some of the best sushi in
town; not to mention that the teppanyaki grill pretty much rocks.
The staff,
including Sapporo's
manager, were close by at all times and ready to fill the tiniest request.
Drinks are promptly served and help is provided when trying to narrow down your
menu selections.
For an appetiser,
we opted for the gyoza (Japanese dumplings), which came steamed and delicate in
both texture and taste. Although we were there for the teppanyaki, we couldn't
help but try a roll of sushi. The rainbow roll (53LE) came stuffed with
avocado, crab and cream cheese, with a thin slice of tuna and white fish
gracing the top. Sapporo 's
sushi was fresh beyond measure and better than any sushi this reviewer has
sampled.
The teppanyaki
menu consists of single servings or set meals arranged around your chosen meat
or seafood option. Feeling a little low on the carnivore totem pole, we opted
for the meat menu, which included U.S.imported beef tenderloin, two small veal
fillets and diced chicken breast. The tenderloin was cooked to medium-rare
perfection and topped with a light garlic and butter sauce; adding a bit of
rich flavour that didn't overpower the juicy deliciousness of the meat. The
veal was savoury with its thin slices and similar sauce to that of the
tenderloin.
Sides kept
arriving throughout our dinner, including a cabbage salad tossed in peanut
dressing, miso soup, real egg-fried rice, a hearty portion of cooked
vegetables, and finishing with a fruit salad; piled high with fresh melon,
apple and grape. While the teppanyaki meat menu costs 170LE per person, there's
definitely enough food there for two. We threw in a little fish for good
measure and the salmon fillet was hearty; topped with a complimentary light
lemon and butter sauce.
For dessert, the
deep-fried ice cream (25LE) was beyond heavenly. Vanilla bean ice cream comes
deep-fried with strawberry sauce drizzled all over.
In total, two
drinks, an appetiser, a main course, salmon fillet, and dessert will run around
375LE before being hit by the tax and service charge.
Sapporo left little room for disappointment; and everything
was served impeccably fresh. Also duly noted is their sleek yet funky
presentation, from the leaf-shaped wasabi portions to their arrangement of the
food on the griddle. When a special occasion calls, Sapporo will not only fill you up but should
provide a unique option for fine and fun dining.